Check Out (or Follow) the 'Love Match Atlanta' Matchmakers on Instagram
'Love Match Atlanta' follows the personal and professional lives of five of the most successful matchmakers in Atlanta. Find the stars on Instagram here.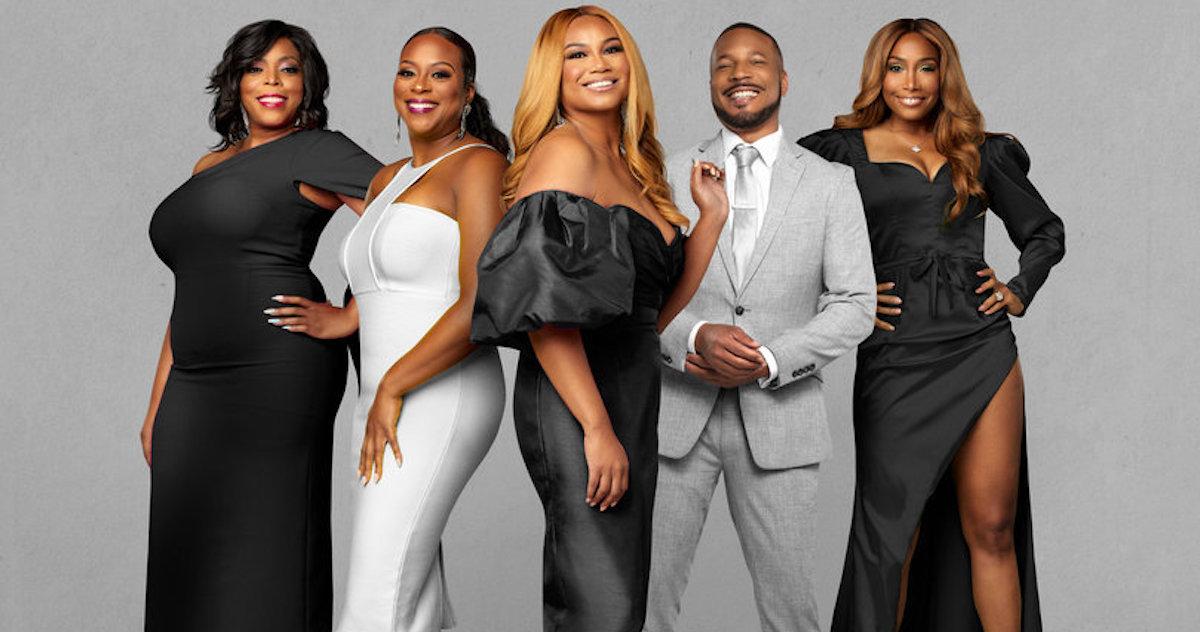 Finding lasting love in the 21st century is no easy feat, especially when so much can get lost in translation on dating apps. While the apps are a viable option to meet people, some have taken matters into their own hands by enlisting the help of professionals.
Bravo's newest reality series, Love Match Atlanta, follows five Georgia-based matchmakers who successfully help eligible singletons forge lasting connections in the modern world.
Article continues below advertisement
The show highlights the stars' different matchmaking methods, and it also features their family lives outside of their careers.
Read on to find out more about the five official cast members, and to take a peek at their Instagram accounts.
1. Shae Primus (@ShaePrimusMatchmaker)
Unlike her co-stars who are focused on helping wealthy, eligible singletons, Shae specializes in helping middle-class clients. The CEO of Middle-Class Matchmaker also stands out by making her potential clients meet with trained psychologists to ensure that they are ready for healthy relationships.
Outside of her matchmaking service, Shae is navigating life as a single mom of two.
You can follow the certified matchmaker on Instagram here.
Article continues below advertisement
2. Mignon "Ming" Clark (@MingClark)
Ming has a background in the beauty industry. She decided to start her matchmaking business, Color Blind International, after her own bad experiences with dating.
The dating expert married one of her clients about a year after she started her business, so she clearly knows a thing or two about making successful matches.
Ming's matchmaking services can run a potential client upwards of $100,000. For that high price, Ming plans unique, once-in-a-lifetime dates. The Season 1 star has both a personal Instagram account, and a professional Instagram account.
Article continues below advertisement
3. Joseph Dixon (@JosephCDixon)
Joseph is the only male matchmaker featured in the cast, and he's been in the business since 2013. His started out by creating a website and app called RealBlackLove, which has an "elite" subscription that can cost up to $30,000.
He met his girlfriend, Paris, on his dating app, and she's since become his business partner.
Following the success of his virtual services, Joseph began the in-person side of his business. According to his Bravo bio, Joseph has an in-person success rate of over 75 percent.
Article continues below advertisement
4. Kelli Fisher (@KelliKFisher)
Kelli is a certified relationship coach, and she operates the Matchmaking Duo with Tana.
The two work with Black women who are looking for lasting love. Though Tana and Kelli are based in Atlanta, their business is helping women all around the country.
In addition to her matchmaking work, Kelli is a mom to three daughters.
Article continues below advertisement
5. Tana Gilmore (@TanaCGilmore)
Clients of the Matchmaking Duo must complete a program before they can be set up on dates. This program, which takes about two months to complete, includes a photoshoot, image consulting, and relationship coaching.
Outside of her business with Kelli, Tana is a married mom of two. The certified relationship coach is also a grandmother.
New episodes of Love Match Atlanta air on Sundays at 9 p.m. ET on Bravo.