Loverboy Drink Reviews Show How Kyle Cooke's 'Summer House' Fame Has Paid Off
Kyle Cooke's time on 'Summer House' is starting to pay off, thanks to his sparkling hard tea and the reviews for the drink show how successful it is.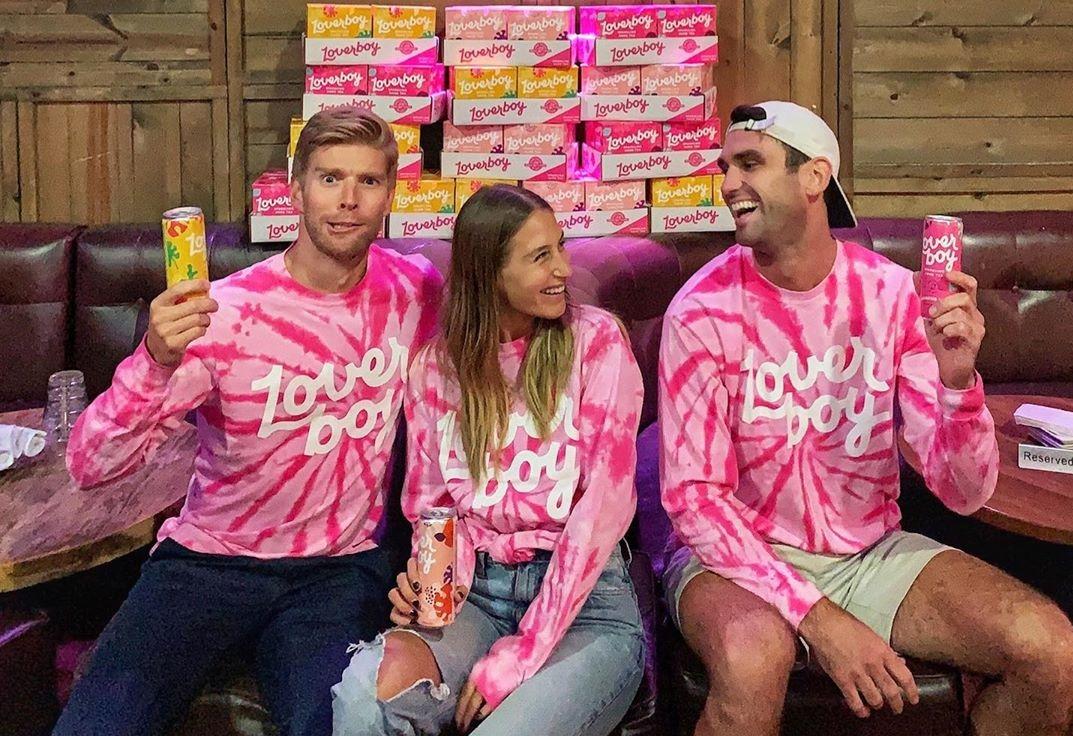 Kyle Cooke and Amanda Batula might have had their ups and downs on Summer House, but the one thing they can definitely agree on is the promise of the success of their sparking hard tea, Loverboy. With Amanda by his side romantically and in business, Kyle can essentially do no wrong, and while things might be even more complicated throughout Season 4 as they navigate this new territory together, the business will continue to grow.
Article continues below advertisement
Still, there's no denying how popular Loverboy is already becoming, with no small thanks to the show for being there with Kyle every step of the way. Now, you can buy Loverboy in real life instead of just watching Kyle test it out on Summer House, though the real test is figuring out how the reviews have fared so far. In the digital age, it's all about the reviews and if Kyle can manage to drum up some positive response in that arena, then Loverboy is pretty golden.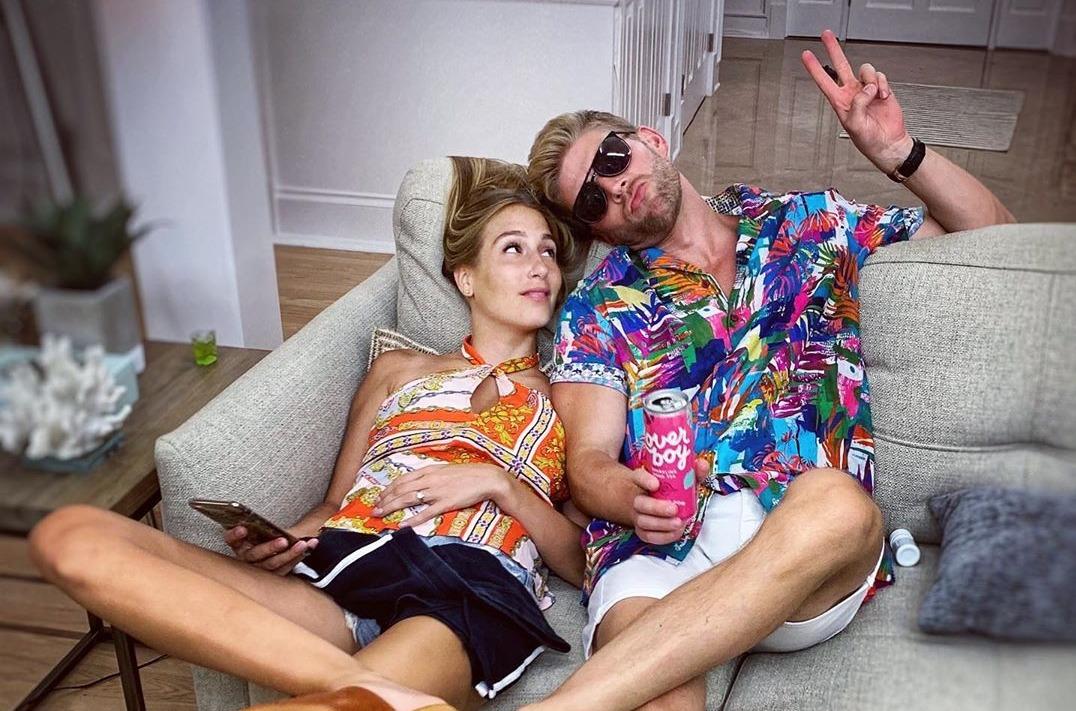 Article continues below advertisement
The reviews for the Loverboy drink are mostly positive.
The drink review website Untappd offers customer rankings on a scale of 1 to 5 and right now, Loverboy sits at an average of 3.33. It's not the best overall ranking, but it could have something to do with the drink itself. Most of the reviews from customers are positive, noting how light of a drink it is, while the negative reviews with comments mention the reviewer not liking seltzers to begin with. Chances are, if you already love seltzer waters and hard seltzers, then Loverboy will hit the spot.
BestProducts.com recently wrote a lengthy review on Loverboy and gushed about it hard. The review seemed to agree with some of the other customers that the tea is smooth, but still feels like an alcoholic drink. And, this particular Loverboy review noted, the different flavors are "excellent candidates for (responsible) day drinking." That's basically a ringing endorsement for all of the early gen z-ers and millennials who are knee deep in White Claws right now.
Article continues below advertisement
Another review on PruneMag.com cited Loverboy's fresh and unique flavors as winning key factors in choosing it over other options out there as far as hard seltzers go. Clearly, Loverboy is already winning among those who have tried and loved most other hard seltzers, so this may only be the beginning.
Article continues below advertisement
Loverboy is made to be a healthier alcoholic drink option.
The thing that helps set apart Loverboy from most other alcoholic beverages is the roundabout healthy component to it. No, you can't use it in place of actual health beverages, because it's still alcohol and you will still find yourself unabashedly making TikToks at 4 p.m. if you drink these all day long. But it still has some natural flavors and additives.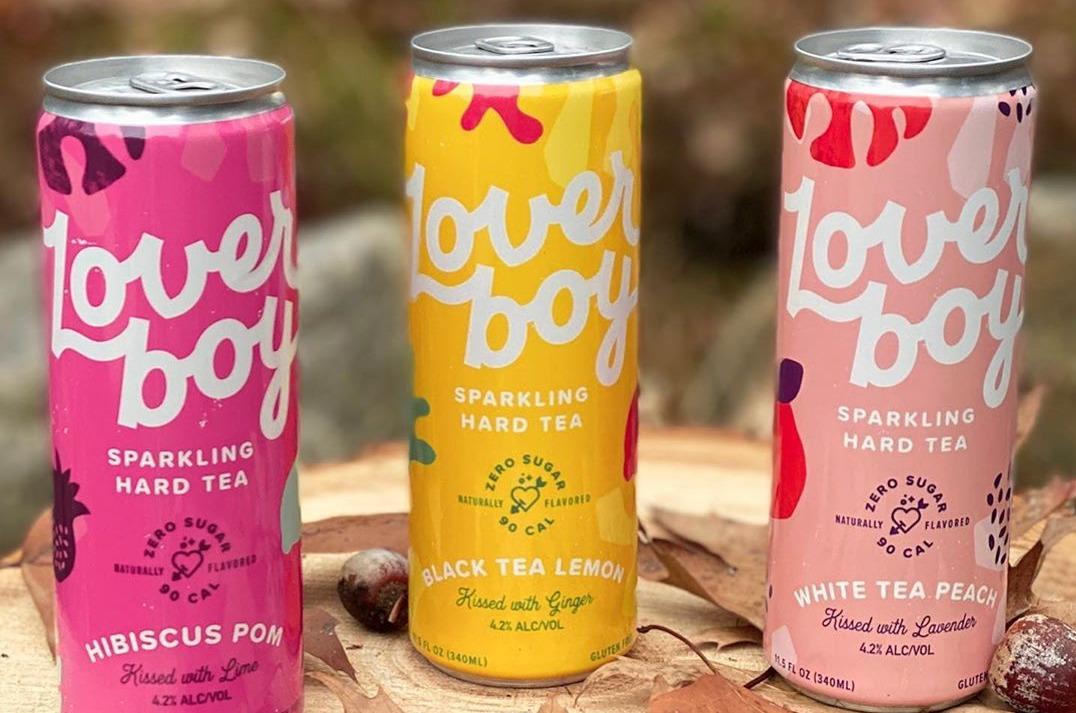 Article continues below advertisement
Loverboy is sweetened naturally with monk fruit instead of sugar and contains no gluten and just two grams of carbs. Plus, each can is a mere 90 calories. Cutting out all of the Red Bull and vodkas you might have chosen before a Loverboy and you can totally justify eating all of that pizza in a haze after some day drinking.
Where can you buy Loverboy?
Because Loverboy is still so new on the market, it isn't available everywhere yet. Tons of fans regularly comment on the official Facebook page, urging the company to offer the hard seltzer tea in their state or region, though. Right now, it's available at several in-store locations in Wisconsin, New York, and Massachusetts.
Article continues below advertisement
As Loverboy gets more popular and Kyle and Amanda expand on the brand, it could be made available in other markets. It is just getting off its feet, after all. And as steady summer drinkers long for something new to introduce to their respective palettes, Loverboy could eventually be a household name.
Watch Summer House on Wednesdays at 9 p.m. ET on Bravo.