Doorbell Camera Catches Lowe's Driver Pretending to Deliver Furniture, Sparking Outrage
A Lowe's customer uploaded blatant doorbell camera footage of a delivery driver literally running away to avoid dropping off her furniture.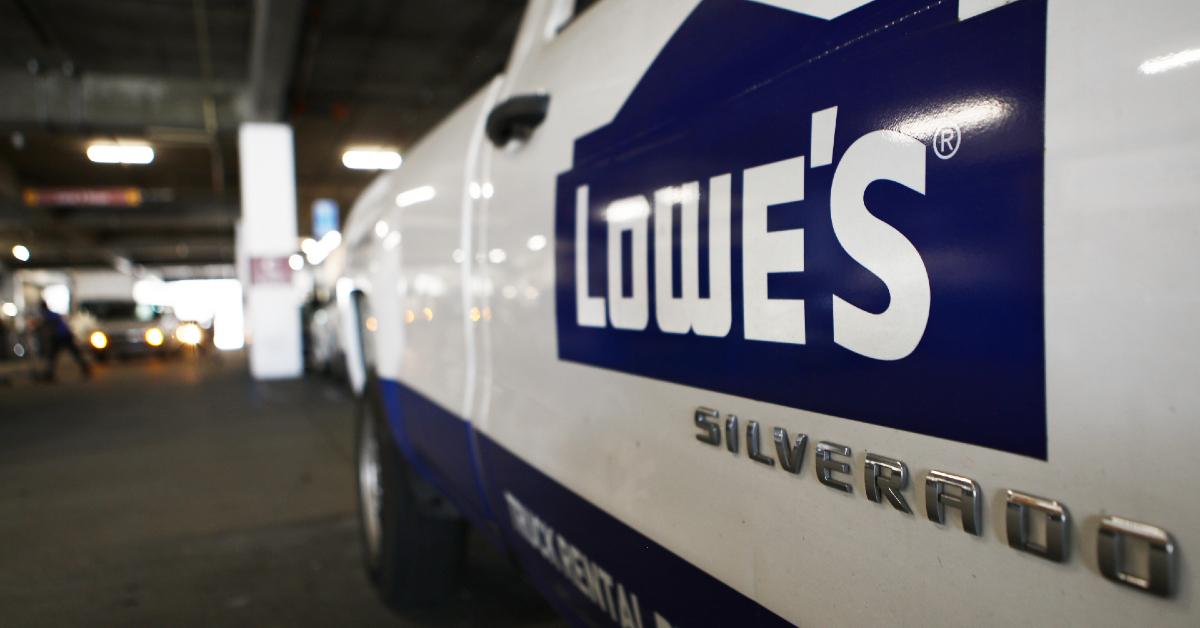 Human beings are frustratingly creative when it comes to getting out of doing what they should be doing. Whether it's work, personal responsibilities, or that dream career they've been putting off for years, there's no shortage of people who have Master's degrees providing grand excuses for not doing their jobs.
Article continues below advertisement
This is especially true when it comes to vocations that aren't glamorous or are just "have-to" jobs. It's effortless to forget one's responsibilities when one believes that whatever tasks they're assigned are "beneath" them and since they aren't attached to whatever dream they had of what they'd rather be doing, then it's no big deal if they don't get these tasks done.
That being said, there could be several reasons why folks don't get their work done, but the video evidence in this viral TikTok posted by @michellegwynn658 sure looks pretty damning. In the clip, we see via doorbell camera, a Lowe's employee parked their truck outside of a customer's house.
Article continues below advertisement
The driver of the truck, who is there for a delivery that Michelle has been waiting home all day to receive, honks their horn. They then run full speed with a sheet of paper, presumably a missed delivery notice, and then immediately book it back to the vehicle.
Article continues below advertisement

They don't ring the doorbell. They don't knock on the door, they don't try calling Michelle. If it wasn't a real grievance from an actual Lowe's customer, it would seem like something out of a sketch comedy skit as the employee runs as if his life depends on it too and from the house in what appears to be a severe case of trying to get out of doing any work.
Article continues below advertisement

Michelle writes in a text overlay of the video: "POV you 'missed' your delivery window for Lowe's to deliver your new washing machine."
The TikToker adds in a caption, "Not a ring or a knock though I stayed home all day for a delivery. The only thing offered was a 10% off a future purchase though we have no plans for future large purchases. We were also not able to get back on the delivery schedule for days and days."
Article continues below advertisement

Judging from the comments left by some other TikTok users in the video's comments section, it would appear that others have had less-than-stellar-delivery experiences from the brand: "Lowes third-party delivery is killing their business single-handedly," one wrote.
Article continues below advertisement

Another said, "I just think he ain't wanna deliver it," which is abundantly clear from the doorbell camera footage.
Someone else penned, "played this game with Lowes for almost two weeks with flooring, eventually, the manager loaded it up into his personal car and brought it to me"
Article continues below advertisement

"Lowes did this to me too. And I was literally home," another TikToker who appears to have had an identical experience to Michelle remarked.
Article continues below advertisement

But then there were those who said that they had even more egregious encounters with Lowe's home delivery, like one commenter who wrote: "I watched lowes pull up, walked out to greet them, and they booked it. claimed I wasn't home. they didn't even get out of the truck"
Article continues below advertisement

Have you ever suspected that your delivery driver was ghosting you purposely? Have you ever received a missed delivery notification despite the fact that you were at home/work during the time of the delivery?