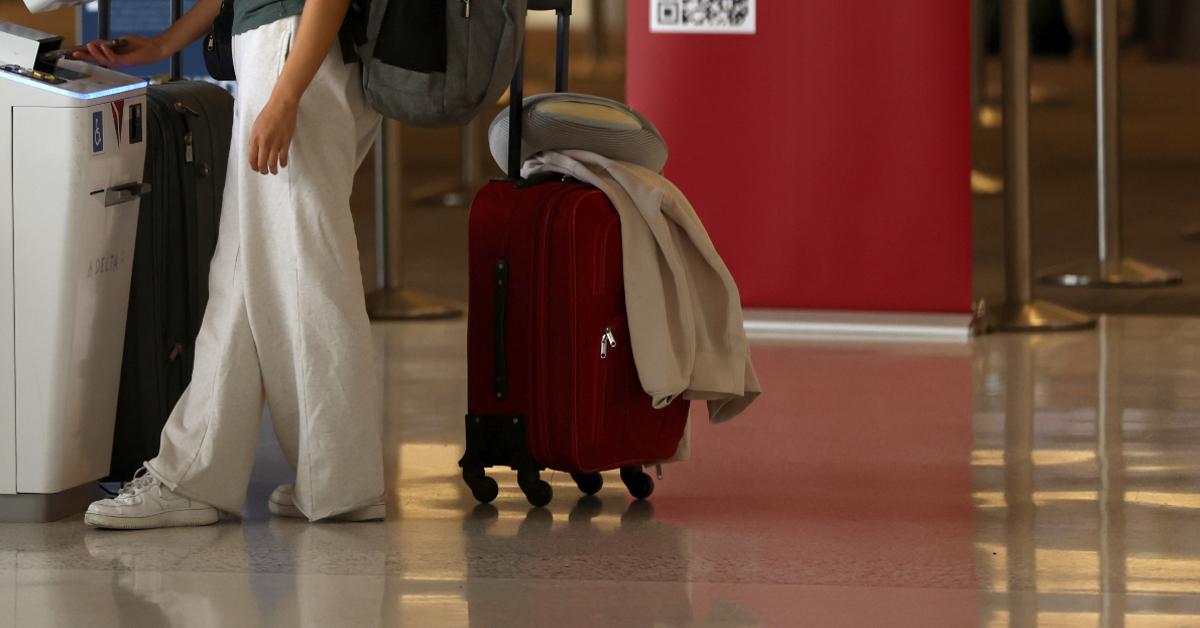 Delta Accidentally Sends Woman 13 New Bags After Destroying Her Luggage
Even when flying goes seamlessly, it can be an extremely stressful situation. You almost always anticipate there being traffic on the way to the airport, throngs of people ahead of you (yes even if you have pre-check), or that an overly zealous TSA agent might decide to pull you aside and rifle through everything in your luggage.
Article continues below advertisement
There's also the panic of not knowing whether or not you're going to make it to your gate in time once you're actually past security and looking for where your flight's departing, whether or not the gate changed, and if the plane is going to take off on time. And to top it all off there's the experience of going up into the air in a tin can and horror stories of unruly passengers that you always seem to remember right before you take off.
Not to mention if you've got checked bags, worry whether or not they're going to arrive around the same time you walk through the airport and find the baggage carousel area. Or if they'll even arrive at all.
For TikToker Gisele Rochefort (@gisele_rochefort) experienced baggage woes of her own with Delta airlines, when she had her luggage returned and one of the wheels had been ripped clean off.
Article continues below advertisement
She writes in a text overlay for TikTok: "Delta destroyed my suitcase. I filed a claim, they agreed to replace it."
The clip then transitions to a photo of a ton of different boxes; Gisele received a notification that he had "some packages."
Article continues below advertisement

The boxes had the "Ricardo" luggage branding printed on them, and it's at this point it became apparent to Gisele that Delta made a big mistake.
Article continues below advertisement

The video montage then shows a picture of Gisele's Jeep pick-up truck that was filled with boxes, and several others had to be placed in the backseat of the car as well.
Article continues below advertisement

So what was inside the boxes? 13 separate Ricardo Beverly Hills luggage bags. Whoever was processing the order for the luggage must've accidentally pressed the number "3" after "1" when inputting the information.
Article continues below advertisement

So now Gisele has enough bags to last her a lifetime or Delta has just made Christmas gift-giving very easy for the TikToker.
What's interesting, however, is that the bags aren't all the same. Some of them are hardshell plastic luggage, others appear to have been made out of a thick canvas.
Article continues below advertisement

Not knowing what to do with the bags, she stacked them beside her television console in her living room and showed off her new home display in a video with a text overlay that reads: "It's called interior design, sweetie. Look it up."
Article continues below advertisement

TikTokers who saw the post heaped praise on Delta, citing this situation as yet another instance as to why the company is "the best airline out there"
Another quipped, "Delta really said 'Sorry for our mistake. Start a suitcase business, on us <3'"
Article continues below advertisement

Others joked that this was Delta over-apologizing for its mistake and the airline was preemptively giving her more suitcases in the event that they happen to break any more she may use while flying with them.