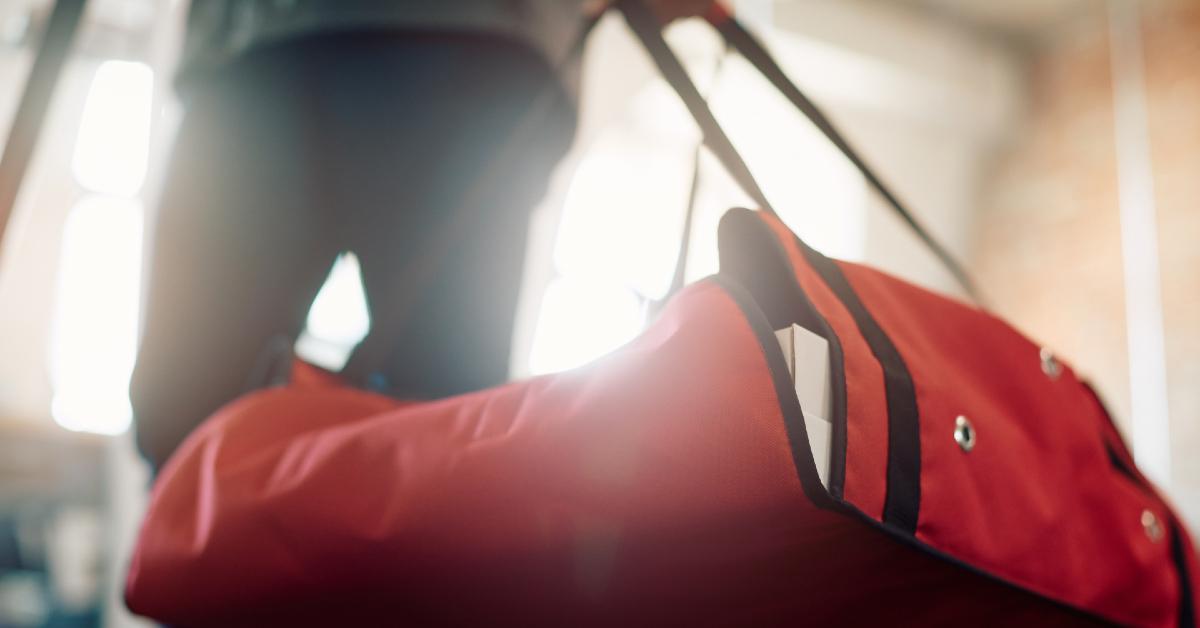 Woman Mistakenly Orders Pizza to Her Ex's House, Delivery Driver Spills Tea on New Girlfriend
Break-ups can be messy. Not just because of the drama that's usually associated with them, but because of the after-effects/ripples of these separations. Oftentimes folks will leave their belongings at their former significant others' houses and those little reminders of the life they were once living will randomly pop up.
Article continues below advertisement
And there are other little things too like maybe your ex still has access to your Netflix password, or perhaps they're still ordering things on the Amazon Prime account you plopped money down for a yearly subscription because it doesn't make sense for the two of you to be spending money on one, right?
Things get even messier if you had your once shared address stored in these apps: like you randomly end up with a brand new mechanical keyboard on your doorstep and your mind starts racing: are they using that to type out romantic emails to someone else?! How could they move on so quickly?!
Or maybe you're like this woman in a viral TikTok who had to deal with the shame of accidentally ordering a pizza to her ex's place during the Super Bowl.
Article continues below advertisement
Deanna Warren (@deannanicole96) uploaded doorbell camera footage of a conversation she had with the pizza delivery driver, explaining that the first house he brought her food order to was actually her ex boyfriend's house. She sounded mortified that he brought her name up to him, which the delivery driver hilariously explained he had to do because that was the name on the order.
Article continues below advertisement

Their conversation goes on follows:
"Ex-boyfriend, so. That was fun," Deanna says.
"Yeah if you coulda saw the-"
"Did you say my name?"
"I did, I had to because-"
"Oh no..." she says in the video.
Article continues below advertisement

He laughs and explains himself, "Cause I was like, he's like, is this, you're at the wrong house...like farmington he's like yeah and he goes, dude I didn't order a pizza. I go OK well this has already happened today and so you sure like someone didn't leave and like they're gonna be back and like, then the girl comes..."
Article continues below advertisement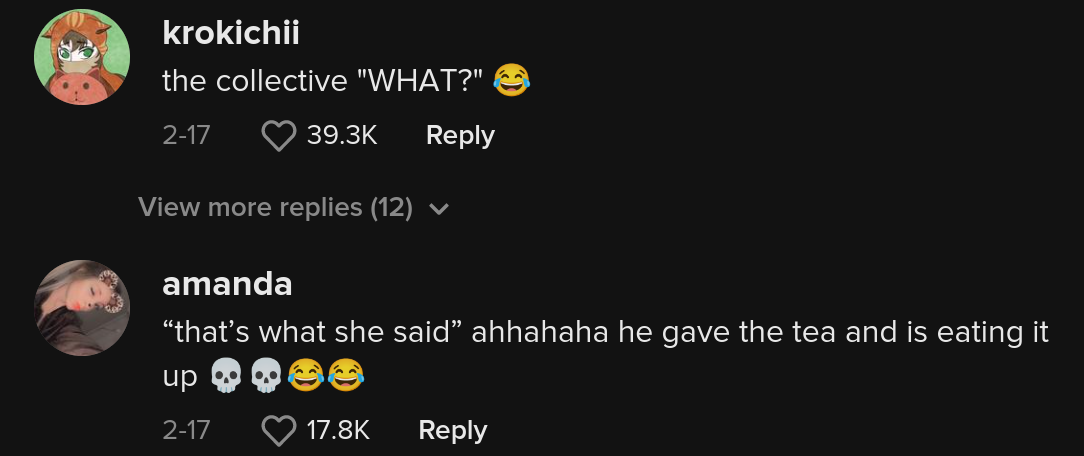 Deanna then chimes in after hearing that there was another woman in the picture, "Oh..."
The delivery guy continues, "And she goes, well is there a name with the order? And I go yeah of course there's always a name so, Deanna, and she's like, that's his ex-girlfriend! Oh my God is that because she SAW you today!" The delivery guy says, gleefully spilling the tea.
Article continues below advertisement

Deanna and someone else in the house say, "WHAT?"
"Yeah," he says, affirming their reaction and throwing his arms up in the air. "That's what she said," as he laughs before chuckling and stating, "the drama continues!"
Article continues below advertisement

The women inside the house continue to talk and gasp loudly as he laughs, "This is how this day has gone, today is my last day at Guida's, I swear, I fell in the shop, I cut my hand open, I been to two wrong addresses."
Article continues below advertisement

They then invite the delivery driver inside for a drink but he politely declines, "Oh my God that would be amazing but thank you I appreciate it," before finally asking which team was winning.
Article continues below advertisement

The hilarious interaction blew up on TikTok, racking in well over 3 million likes and over 25,000 comments with throngs of people falling in love with the way the delivery driver was living for the gossip.