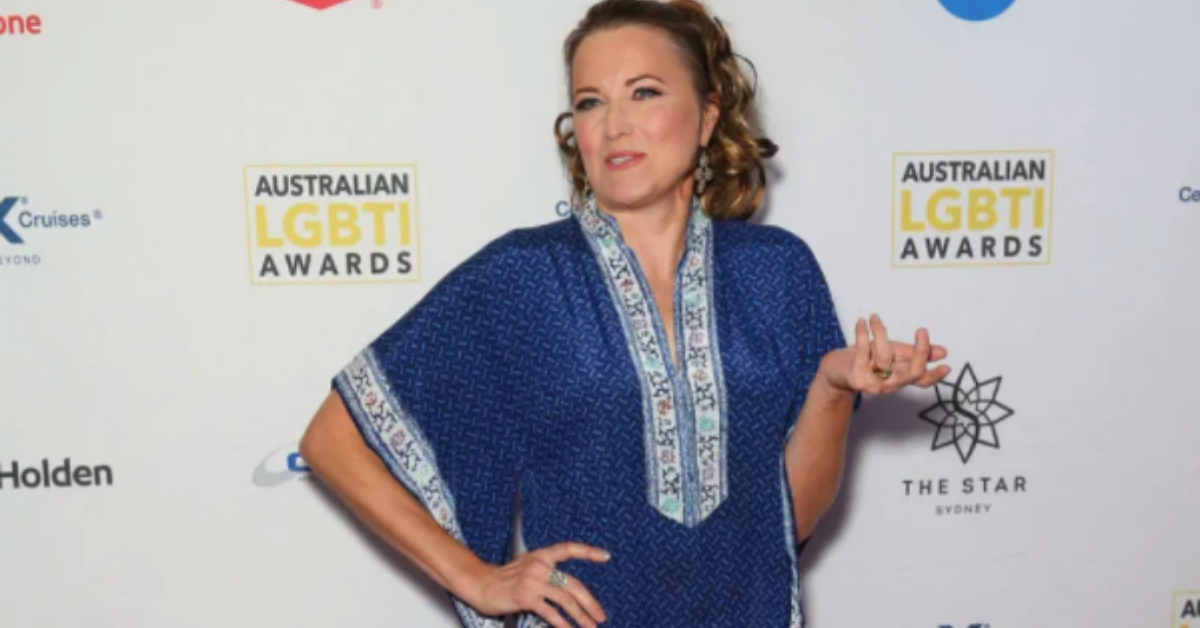 Here's How Xena Is Celebrating the 25th Anniversary of the Show's Release
All around the world, Lucy Lawless' name is synonymous with Xena from Xena: Warrior Princess. The heroic warrior is a badass role she played for six seasons, destroying demons from 1995 - 2001.
The series developed a cult following in its own right, and she also became iconic in the LGBTQ+ community thanks to her role.
New Zealand actress Lucy is now 52 years old, happily married with two sons, and hasn't actually played Xena in nearly 20 years.
Article continues below advertisement
So where is Lucy Lawless today?
Lucy is still being cast into the roles of strong female characters, both in live action and animated form.
She played the villainous demon in disguise known as Ruby Knowby in Ash vs Evil Dead before taking on the leading role of Alexa Crowe in the Australian Acorn TV series My Life is Murder. Alexa is an unapologetic private investigator, and some have compared the series to modern-day Murder She Wrote.
Article continues below advertisement
"I'd describe it as a sexy older woman solving crimes with the help of a beautiful little pseudo family," Lucy tells Parade. "People that you want to hang out with and chase justice."
In a departure from the characters she typically plays, she also had a recurring role as Diane Lewis — Ron Swanson's third wife — in Parks and Recreation.
Article continues below advertisement
And she just entered the 'Star Wars' realm.
That's right — Xena recently made her Star Wars debut! And fans of the series were happy to have her. Lucy voiced the animated Aeosian Queen in the popular animated Disney Channel series, Star Wars Resistance.
Her character appeared in the No Place Safe and The New World episodes.
She's also set to lend her voice to Minions: The Rise of Gru, part of the Despicable Me series and currently in post-production.
But Lucy is still and always Xena.
This year marks the 25th anniversary since Xena: Warrior Princess debuted, and it's not an occasion that will pass by without fanfare.
In fact, there was a set to be an entire convention around the celebration, but it was recently pushed to 2021 because of the coronavirus pandemic and travel restrictions.
Article continues below advertisement
The Salute to Xena's 25th Anniversary Convention, hosted by Creation Entertainment, will celebrate all things Xena, with Lucy and many of her cast mates in attendance.
There's also a commemorative novel set to be released, called Xena: Their Courage Changed Our World – How Xena: Warrior Princess Changed Lives and Inspired Generations. (We told you people are serious about this series!)
Article continues below advertisement
So will Lucy get back into the Xena costume?
Asked whether she'd don the uber-famous costume, Lucy said that would be a great surprise. While she didn't confirm or deny, it sounds like she's in preparation mode.
"I work really, really hard to just be in shape at every time in my life," she says. "I started out doing yoga when I was about 20, and I thought, 'One day when I'm an older woman, I'm going to be so glad that I started this.' I am so glad that 20-year-old me made that decision."
We look forward to finding out!