Everything You Need to Know About Luke Kolpin From 'Top Chef'
Does Luke Kolpin from 'Top Chef' have a girlfriend or a wife? Here's what we know about the impressive competitor on Season 19 of 'Top Chef.'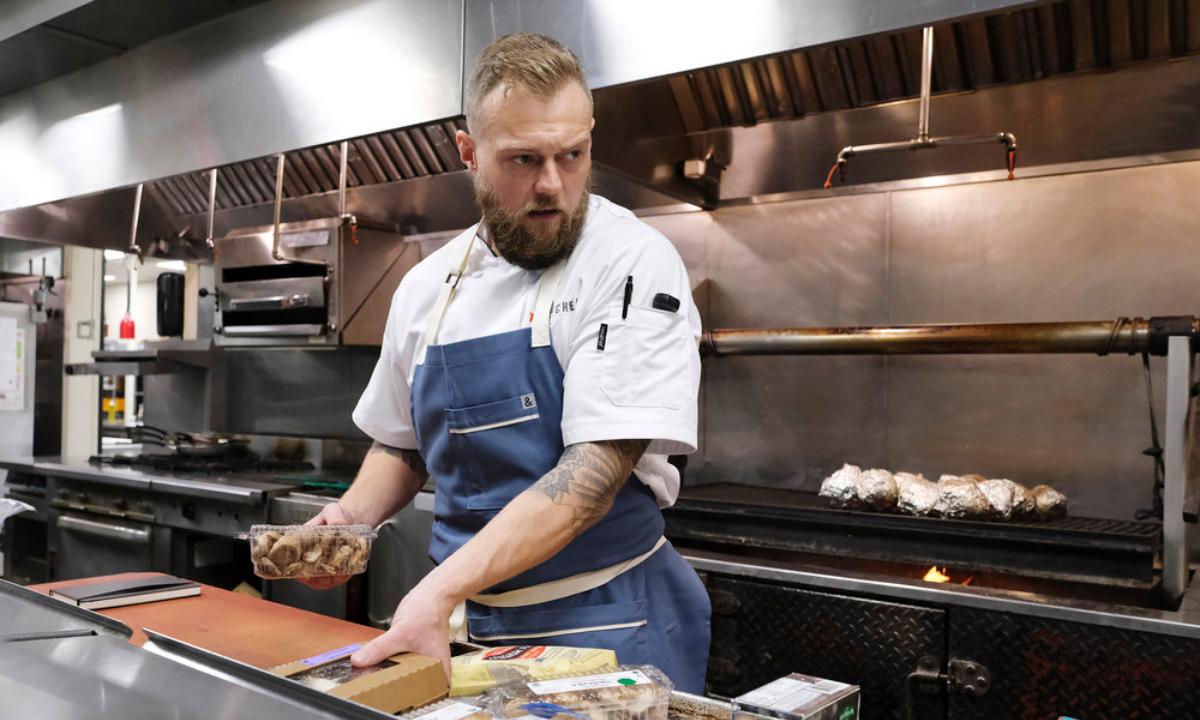 After eight long months, Bravo's Top Chef has finally returned to our small screens for Season 19. This time around, the contestants are battling it out in Houston and the competition is fierce. Among the 15 talented competitors are James Beard Award winners with Michelin star experience, but only one can earn the title of Top Chef.
Article continues below advertisement
As the competition kicks off, we get to know a little bit about the chefs vying for the grand prize, including Seattle, Washington native Luke Kolpin. Luke is already proving himself to be a front-runner in the competition and the other chefs are rightfully concerned. What do you need to know about this up-and-coming star? Here's what we've learned about his relationship status, his culinary background, and more.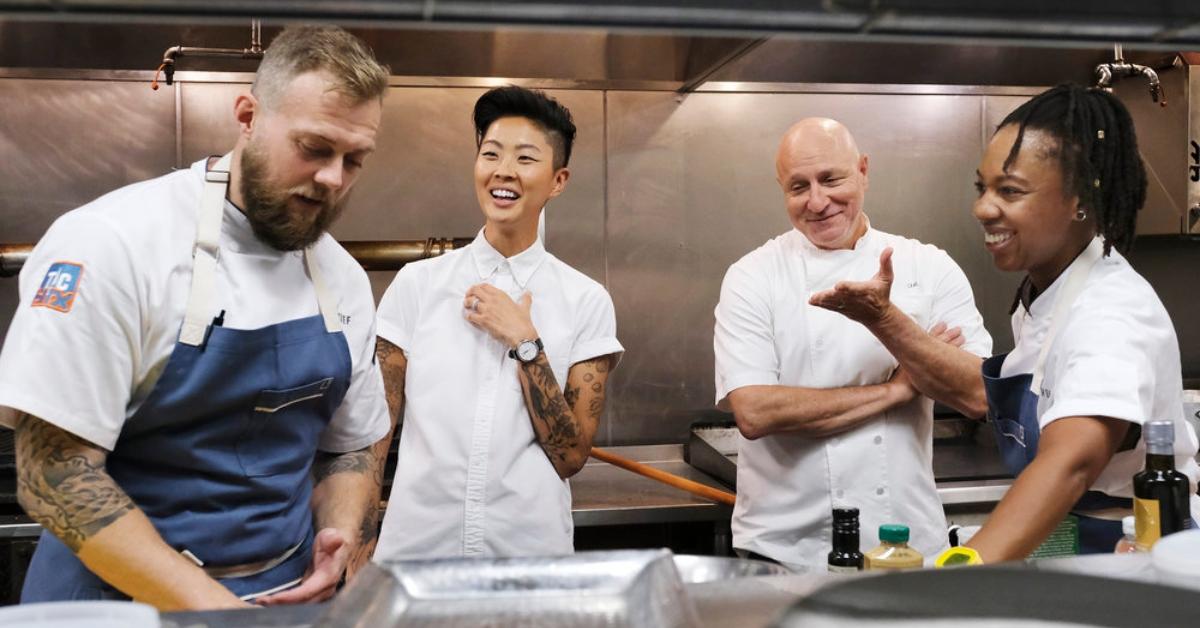 Article continues below advertisement
Does chef Luke Kolpin have a girlfriend or wife?
Instagram proves that Luke Kolpin is very much enamored with his longtime girlfriend, Lana Isabelle Pham, who has also worked in the food industry, according to her LinkedIn.
Lana and Luke celebrated their four-year anniversary in January of 2022, and while it appears that they haven't tied the knot just yet, Luke says his "queen is a keeper." For Lana, the feeling is mutual.
Though she hasn't been active online since 2021, she previously captioned an Instagram post with a sentimental anniversary message to her boo. In it, she said that "there's never a dull moment" between the two.
"I can sit here and say how amazing you are and why, but that list continues to get infinitely long. Thank you for being unapologetically you."
Article continues below advertisement
Luke Kolpin is a chef at Noma Restaurant in Copenhagen, Denmark.
Though Lana and Luke currently live in Seattle, they previously held gigs in Copenhagen, which was kind of a big deal. Though Luke's journey into the culinary world began humbly at Seattle Central Community College, his dreams of becoming a chef led him a long way away from home.
Before joining the cast of Top Chef, Luke spent eight years as a sous-chef at Noma, which first opened its doors in 2003. Lana also worked there briefly as a server. Noma has three Michelin stars (the maximum number a restaurant can earn) and is considered the No. 1 restaurant in the world. The head chef — René Redzepi — is also the owner of the New Nordic eatery.
Article continues below advertisement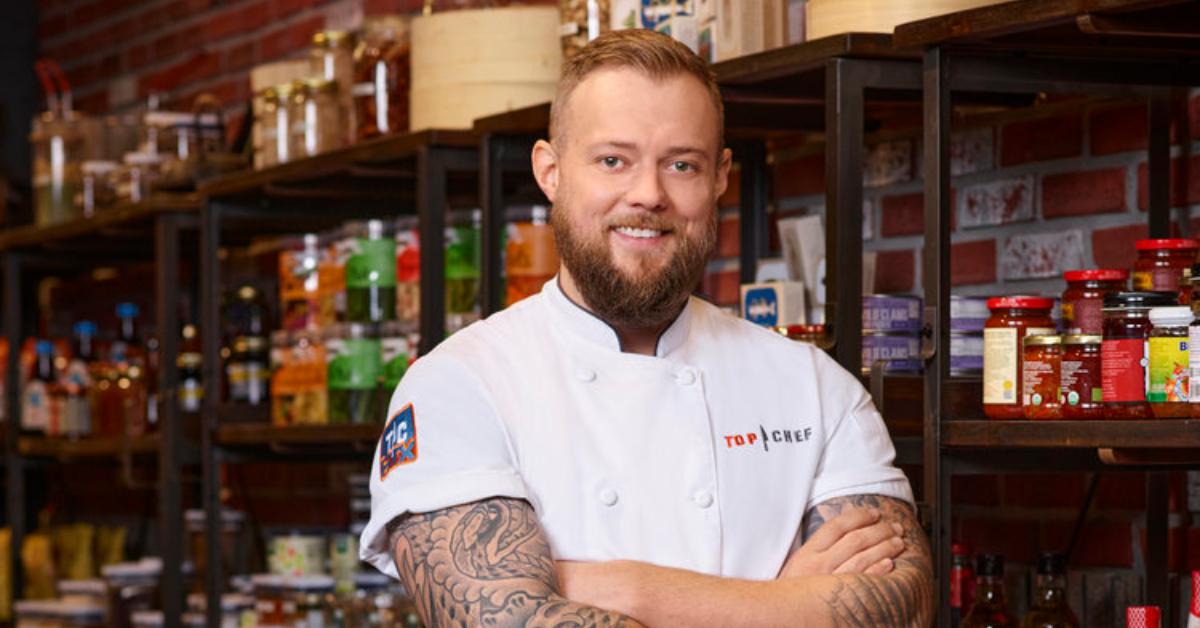 In an interview with Seattle Met, Luke said that he was inspired to move to Denmark by a gift from a friend. According to Luke, he received a book about Noma, which was a defining moment in his career.
"I realized everything that was in this book was basically Northwest ingredients; all the stuff that I would grow here or cook here or be experiencing…but it was done in a way that I had never seen before."
At that moment, he vowed that he would make his way into the acclaimed restaurant's kitchen, and he did exactly that. Luke left the company to return to his hometown and be closer to family in 2020. Now, he's coming for the crown on Bravo's Top Chef.
"I definitely never thought I would do anything like this," he shared.
You can see new episodes of Top Chef Thursdays at 8 p.m. EST on Bravo.