Metallica Proves That They're Still the Kings of Metal on "Lux Æterna"
What is the meaning of Metallica's new song "Lux Æterna"? Here's what we know about the track from the hit group.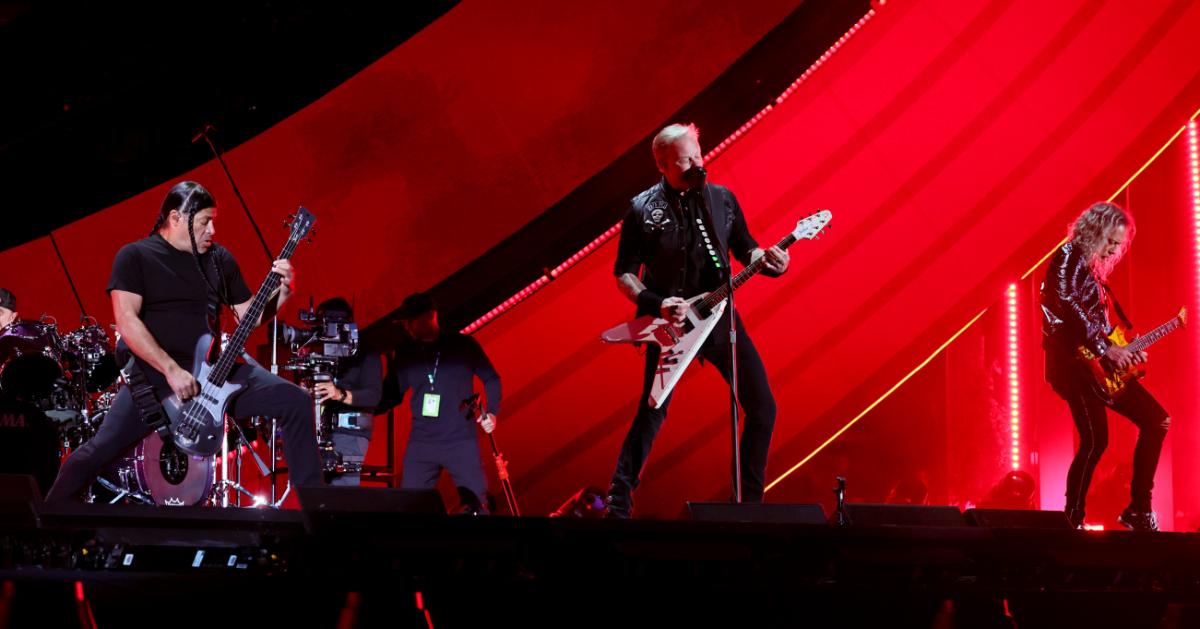 If there's one undisputed king of heavy metal music nowadays, it goes without saying that its Metallica. The San Fransisco-based creation of vocalist/guitarist James Hetfield and drummer Lars Ulrich has taken the metal world by storm ever since its inception in 1981, and to this day, the band still commands the respect and adoration of millions of fans worldwide.
Article continues below advertisement
Even over four decades after their creation, Metallica still knows how to churn out hits. That's exemplified by their latest release, a song called "Lux Æterna" that serves as the lead track off of their upcoming album "72 Seasons," which will be available on April 14th, 2023. So, what exactly is the meaning behind "Lux Æterna"? Let's take a deeper look at the new song.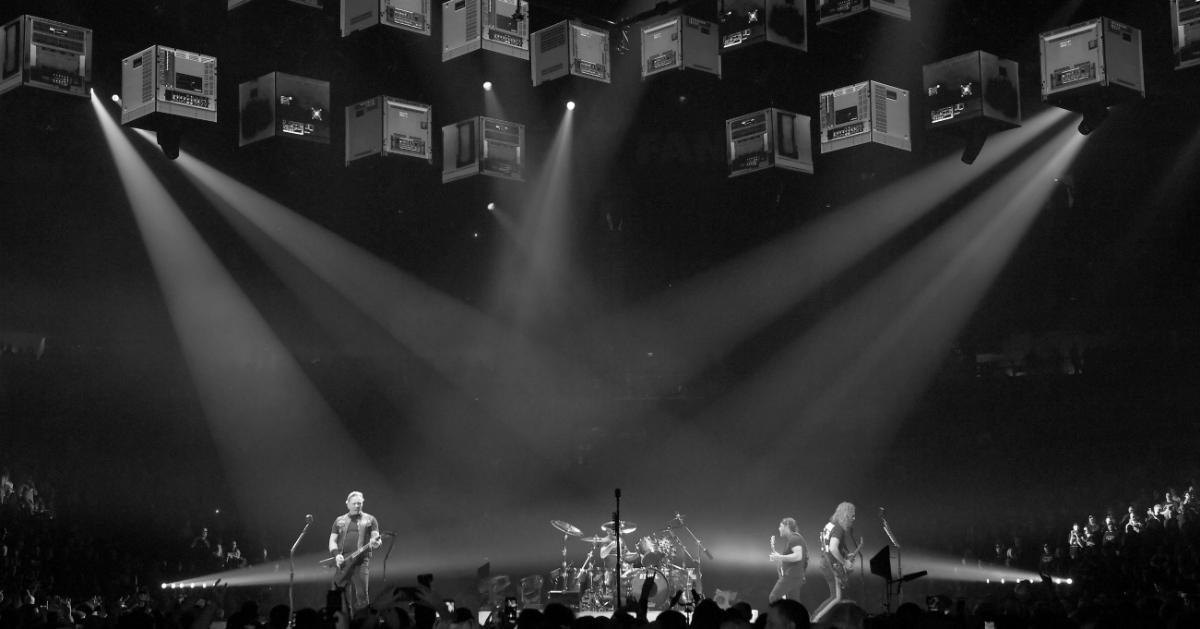 Article continues below advertisement
What does "Lux Æterna" mean?
Literally, the direct translation of "Lux Æterna" from Latin is "Eternal Light." The name is a fitting title for a song created by a group that seems to be the definition of an eternal light within the heavy metal scene.
The song starts with a signature heavy drum roll and guitar riff repeated at speed for nearly a minute before James belts out, "Anticipation / In domination / A sea of hearts beat as one, unified / Magnification / All generations / Approaching thunder awaiting the light," with the singer staying perfectly in time with Lars' rapid-fire beats.
Article continues below advertisement
The track then culminates in James hitting his highest pitch yet, singing, "Full speed or nothing / Full speed or nothing / Lux Æterna / Lux Æterna, yeah!" Seconds later, listeners return to the song's regular beat while the words "Exhilaration / Frenzied sensation / Kindred alliance connected inside / Commiseration / Sonic salvation / Cast out the demons that strangle your life," are said almost as an affirmation to remove negativity and bad thoughts.
Article continues below advertisement
The chorus referencing "Lux Æterna" is repeated before James divulges into the final verse, singing, "Emancipation / Kill isolation / Never alone for the feelings alike / Amplification / Lightning the nation / Never alive more / Than right here tonight." To cap it off, the chorus is reprised once more for a climatic ending that only Metallica is capable of.
The accompanying music video for "Lux Æterna" is as frenzied and rantic as the guitar and drums that comrpise it. With darting camera angles shooting around a singular room where the band is playing surrounding by colorful strobing visuals, it perfectly compliments the energy delivered on "Lux Æterna."
Be sure to check out Metallica's new song, available on all major streaming platforms now.