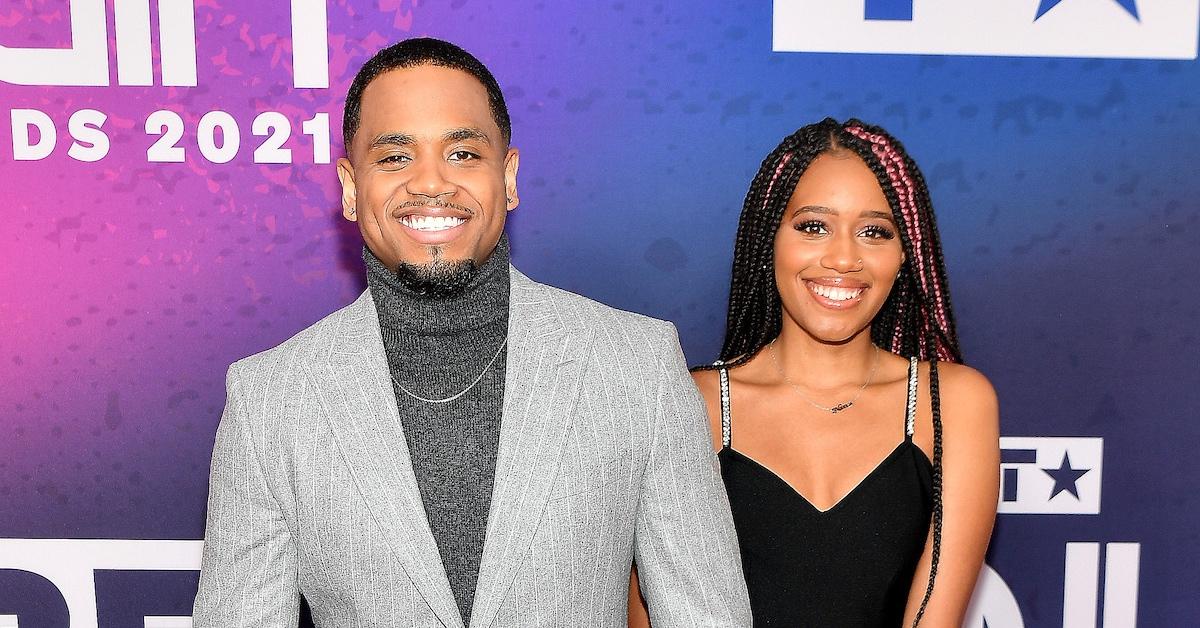 Mack Wilds' Wife, Christina, Is Pregnant With Baby No. 2 — When Is Her Due Date?
Party of four, loading! It always warms our hearts to hear news of celebrities making family and love a top priority. So, we're over the moon that actor and singer Mack Wilds (real name: Tristan Paul Mack Wilds) and his wife, children's book author Christina Wilds, are expecting their second child!
Article continues below advertisement
As social media users have flocked to the couple's respective pages to share their congratulations, we have one looming question in mind: When is Christina's due date? Keep reading to learn everything that we know.
Article continues below advertisement
Mack Wilds shared the news of baby No. 2 on social media without mentioning Christina's due date.
Baby on board! In an Aug. 18, 2022, Instagram post, Mack shared the joyous news of the Wilds family expanding their brood along with celebrating Christina's birthday!
In the slideshow post, Mack and Christina can be seen posing with one another as Christina beautifully flaunts her baby bump.
"One thing about me, I don't miss. Ha! Happy birthday, my love," Mack captioned the post.
Article continues below advertisement
Of course, fans and fellow celebs quickly congratulated the couple on their wonderful news.
"Congrats," actress and screenwriter Lena Waithe wrote.
"Aww, I love this!!! Congratulations," actress Naturi Naughton commented.
Article continues below advertisement
As far as Christina's due date, that information is currently unknown. After all, Mack didn't share the date or details on how far along Christina is in her pregnancy.
Article continues below advertisement
The couple already has one daughter, the gorgeous 2-year-old Tristyn Naomi Wilds — named after the star — who was born on Dec. 11, 2019.
In OWN Network's September 2021 special OWN Spotlight: They Call Me Dad, Christina praised Mack for his fatherhood journey.
"Mack is an amazing father," Christina said in the special. "I can't even describe it. Just seeing how he deals with her and how he interacts with her, it warms my heart."
Article continues below advertisement
Mack Wilds revealed how becoming a father "pulled him out of a dark place."
Cheers to fatherhood! In OWN Spotlight: They Call Me Dad, Mack was very candid about his mental health struggles and how becoming a father helped change his life for the better.
"I was just letting life take me wherever she may," Mack shared. "I kind of just started to think people would probably be better off without me being here. Tristyn was a very big part of the motivation to get pulled out of that dark place. That's the push I needed to get towards the light."
Article continues below advertisement
Mack also shared that there are various lessons about life he'll share with Tristyn, including "enjoying her femininity and Blackness."
"I want to teach my daughter, one, to enjoy who she is, to enjoy her femininity, her Blackness but also understand that you are entitled to everything that the world has to offer just like anybody else," Mack shared. "No matter gender, color, or anything."
Now that another baby is on the way for the Wilds family, we're sure Mack will pass down those lessons to the newest addition. Congratulations to Mack and Christina on their bundle of joy!