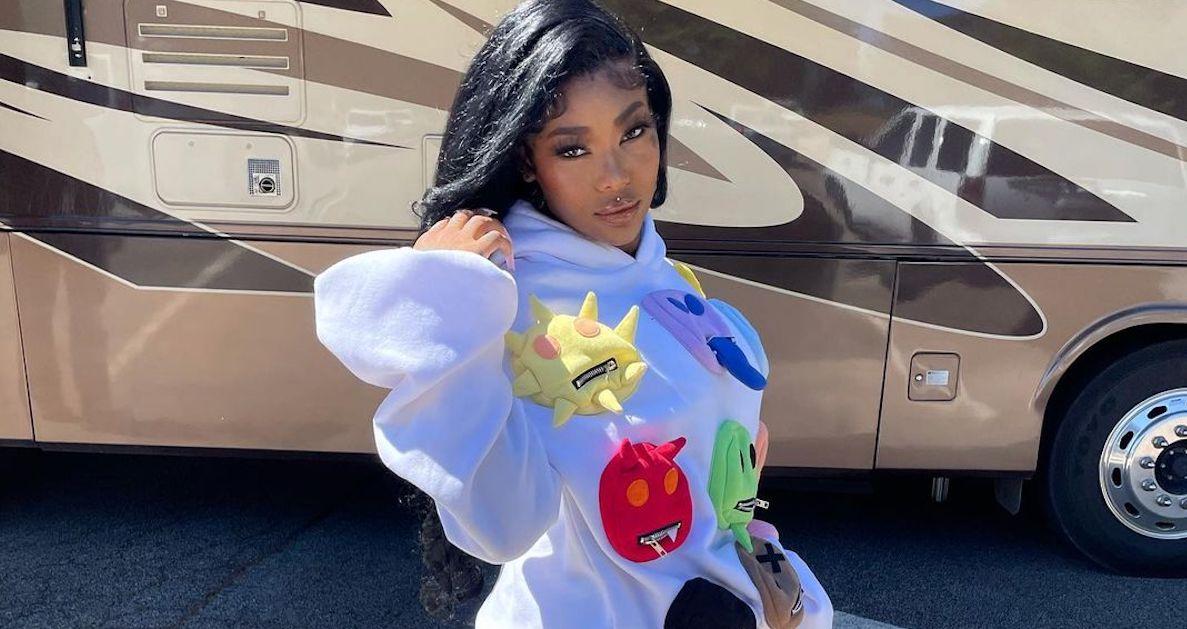 Summer Walker Slams London on da Track for Taking Credit for Her Album and Being an Absent Parent
By Kelly Corbett

Nov. 11 2021, Published 10:54 a.m. ET
Singer and songwriter Summer Walker released her second solo album, "Still Over It," on Nov. 5. Shortly after, Summer's ex-partner London on da Track took credit for writing and producing many of the songs.
According to Summer, he barely contributed to this album, yet still took credit for it.
Article continues below advertisement
But besides calling him out for barely doing any work on the tracks, Summer also pointed out that London was absent was during her pregnancy and now fans are wondering: Is Summer Walker expecting again?
She welcomed a daughter with London in March 2021; however, she's been posting about pregnancy a lot on social media since then. Keep reading to find out why Summer Walker keeps referencing her pregnancy and what happened between her and London On Da Track.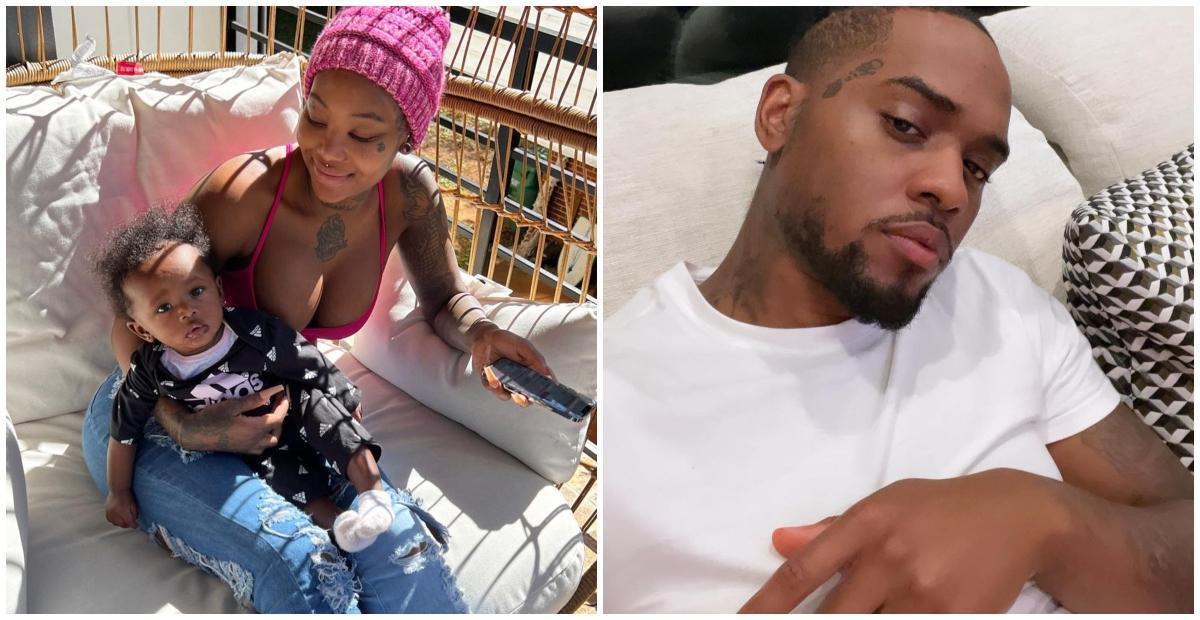 Article continues below advertisement
Summer Walker claims London on da Track "didn't produce s--t" on her album despite credits.
On Nov. 9, @theshaderoom shared a series of screenshots to Instagram that showed all of the credits London was given on Summer's album. Upon seeing the post, Summer took to the comments to clear things up.
In a now-deleted comment, she told it like it is.
"He didn't WRITE s--t and he didn't PRODUCE s--t either. He just handpicked the n----s he wanted to do all the work and attached his name to it while he was out screwin h--s while I was PREGNANT," she wrote. "The most he did was sprinkle a wind chime effect on a song that was already done then put his name on it."
Article continues below advertisement
She continued: "Taking credit for ish you ain't do and not actually having to take care of the kids you made. Lol ima go back to minding my business, this just triggered the hell out me."
She also made it clear that while he has contributed to her music in the past, he came up short this time. "The last album he actually did the work, and it was great project. He super talented, but for this album, lol no sir," she added.
Article continues below advertisement
Summer's lengthy comment didn't just cause a commotion because she called London out for taking credit for the album. The comment also caught fans' attention because she mentioned her pregnancy.
Summer was pregnant for part of the time she was working on "Still Over It." However, recording an album and taking care of a newborn is no easy task.
According to Summer, London did not help her while pregnant and has not cared for their daughter since she arrived in March 2021.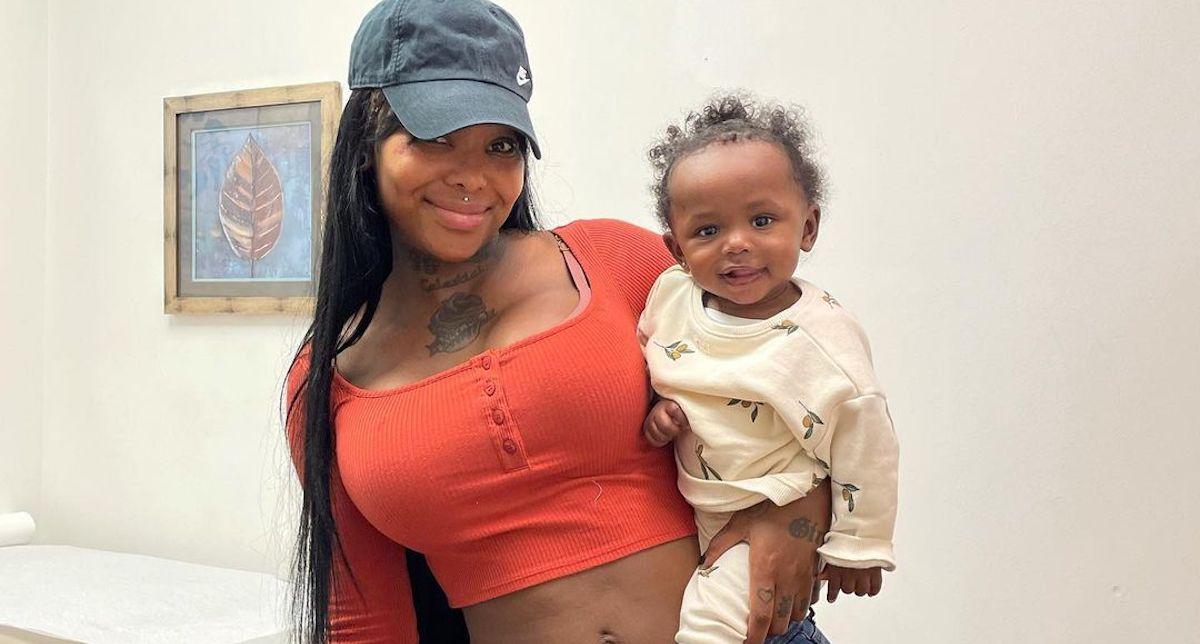 Article continues below advertisement
What is Summer Walker's daughter's name?
Summer refers to her daughter as "Baby Bubbles" on Instagram. It is unknown whether this is her daughter's actual name or just a nickname that was given to her. There's also the possibility that her daughter's name is Princess Bubblegum, as an Instagram account was made under the username @1princessbubblegum.
The bio lists Summer as the mother and London as the father; however, the account has not shared any posts.
Is Summer Walker pregnant again?
No, Summer is currently not pregnant. Her comment about pregnancy on @theshaderoom's Instagram post was referring to her first pregnancy with Baby Bubbles. On Nov. 7, just two days after her album dropped, she also shared a pregnancy meme on Instagram, which may have led fans to speculate.
Article continues below advertisement
The meme appeared to have been made by her fans, as she wrote in the caption "Lmao y'all funny for making this but Na that s--t wasnt funny at all." It showed a scene from 90 Day Fiancé where Big Ed is seen crying in a hotel room after his partner Rosemarie Vega left him.
It was accompanied by the copy "how could [he] make me spend me whole f--king pregnancy alone."
Article continues below advertisement
While it may have raised concerns that she has another baby on the way, there have been no reports linked to Summer about being pregnant at this time. She has hinted that she's open to having more children, though. "omg I want another one asap," she wrote on Instagram, alongside a photo of Baby Bubbles in Jul. 2021.
It's unknown when she plans to grow her family. Regardless, we hope she finds herself a new partner that will support her during her pregnancy, be a good parent, and not take credit for an album that he didn't work on.