Summer Walker Has Announced That She's Expecting Baby No. 2
Although many met Summer Walker after Drake released a remix of her debut single, "Girls Need Love," longtime fans of the singer were introduced to Summer via YouTube. Before collaborating with stars like Usher and Jhene Aiko on "Over It," Summer worked as an exotic dancer and ran a cleaning service in Atlanta, but a lot has changed for the singer since then.
Article continues below advertisement
In early 2021, Summer became the mother of a baby girl who is reportedly named Bubbles. The star recently revealed that she's expecting baby No. 2 after fan speculation online. So, fans have one question in mind: Who is Summer's new baby daddy?
Article continues below advertisement
Who is Summer Walker's baby daddy?
It's no secret that record producer London on da Track is the father of Summer's 1-year-old baby girl. The pair were in an on-and-off relationship from 2019 to 2021. Their relationship ended, and hopes of a healthy co-parenting relationship between the two are solidly off the table.
However, when it comes to Summer's second bundle of joy, London on da Track is not in the picture. Summer's boyfriend, Larry aka LVRD Pharaoh, is the father of the singer's unborn child. In a June 24, 2022, Instagram Stories post (via The Shade Room), Summer addressed the questions she's been receiving by fans about being pregnant due to her recent postings on social media.
Article continues below advertisement
"People asking me if I'm pregnant … I am. And you know, I'm very, very, very, very happy about it," she said. "It's just, you know, really peaceful, really happy. Lots of help, lots of love, and the only reason I'm even saying anything is because, you know, last time … I felt very disrespected that people didn't let me tell that myself," she added.
Article continues below advertisement
Summer explained that she's excited this time around because her first pregnancy experience didn't go as planned. The songstress stated that she dealt with people taking photos of her before she announced that she was carrying Bubbles. However, the 26-year-old says that she is "excited" to see how things will turn out this time around and we can bet it's because of her partner, Larry.
Article continues below advertisement
Summer and Larry first started dating in August 2021. The songstress first revealed that they were an item —without mentioning his name — during an August 30, 2022, Instagram Live session, per HITC.
"My career is doing good, My baby is healthy and beautiful. My man is doing everything that I need him to do plus more. Don't even gotta ask," Summer responded.
Since then, Summer and Larry have posed adorable shots of one another on their respective Instagram pages.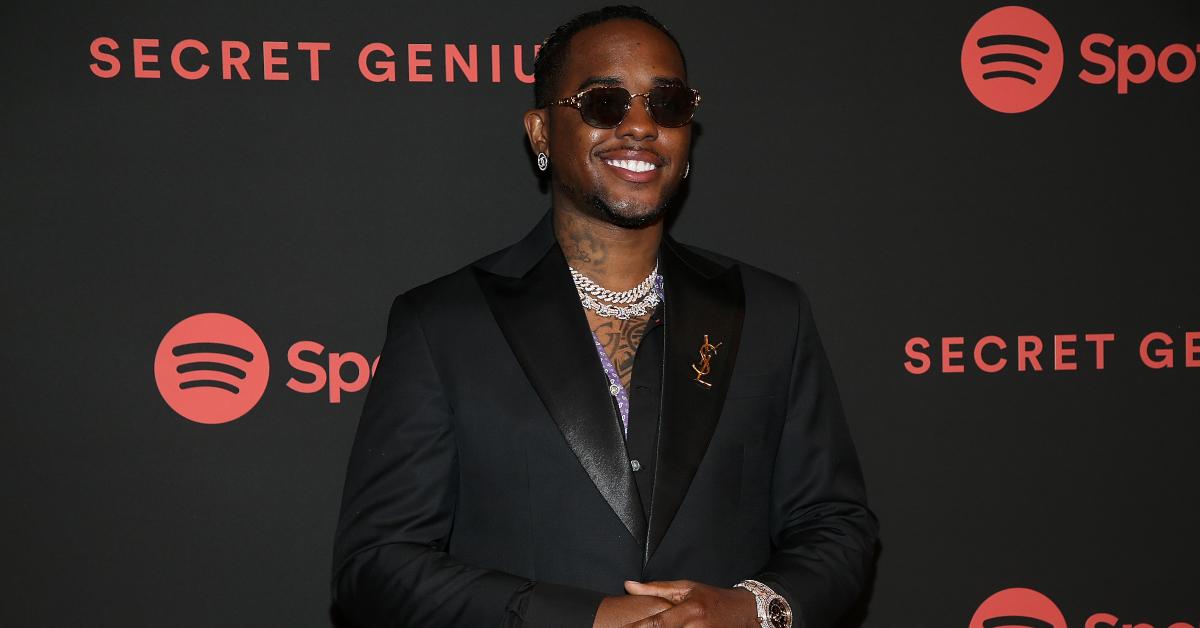 Article continues below advertisement
Summer Walker once called out London on da Track for threatening her in the past.
On Aug. 29, 2021, Summer took to Instagram Stories to call out London for threatening her since she had a man around their daughter. In her post, Summer shared that London called everyone around her warning them to keep the man in question away from her.
Article continues below advertisement
"London calling and DMing everyone around me because he's blocked talking about, 'If you care about Summer get that [n-word] away from her," she wrote, per screenshots obtained by The Shade Room. "So if anything happens to me, it was him."
London later responded to Summer's statement — via screenshots from The Shade Room — calling the situation "goofy" and questioning her mental health. The producer also claimed that she had no business trying to call him out for DMing people since "his new woman ain't going for no s--t like that." London then went on to send prayers Summer's way.
Article continues below advertisement
Things took a turn once London's other baby mama, Ebonii, jumped into the melee. Ebonii went on to say that Summer was mad that her "mentality is stuck on stupid" and that she was "ungrateful." Ebonii then stood up for London — even though she has called him out in the past for issues with child support.
Article continues below advertisement
Summer addressed Ebonii and London on Instagram stories via screenshots obtained by The Shade Room.
"London, you are a pathological liar and a narcissist," Summer wrote. "Ebonii, lmao you need meds."
The songstress then went on Instagram Live to put the issue to bed.
Article continues below advertisement
Summer also shared her beliefs that she was terrorized by London's baby mamas due to them being jealous. Summer went on to ask for all of London's baby mothers to leave her alone.
Additionally, Summer shared that the reason London was bothering her was due to the fact she moved on with Larry.
"It's so funny that I went on a date, and the next day I get all these threats and s--t," Summer says. "You didn't want to do what you should have and didn't want to step up, so leave me alone. My man is doing everything I want him to do, I don't even have to ask."
Since then, Summer and London have exchanged words about writing credits on her latest album "Still Over It," to accusations of the record producer mistreating and neglecting their daughter. Whew, Chile!
Now that fans are aware that pigs will fly before Summer and London would ever reunite, talks about their relationship will come to a halt. After all, Summer appears to be happy, thriving, and in love with Larry. We'd like to wish both Summer and Larry all the best with their bun in the oven.