Summer Walker and Her New Man Got Matching Tattoos of Their Names on Each Other's Faces
Summer Walker and London on da Track had a public messy relationship, but it looks like she's moved on. Who is her new boyfriend? Here's what we know.
It seems like the drama never stops between singer Summer Walker and her ex, music producer London on da Track. They've been back and forth on social media dragging each other and other women have gotten involved too. But now it looks like Summer has finally been able to move on the way she wants to with a new man, and they've declared their feelings for each other in a pretty permanent way.
Article continues below advertisement
Summer has been saying that she's got a new man in her life for a while now but hasn't given too much information about him publicly. But she's just made things Instagram official and showed off a new face tattoo featuring his name.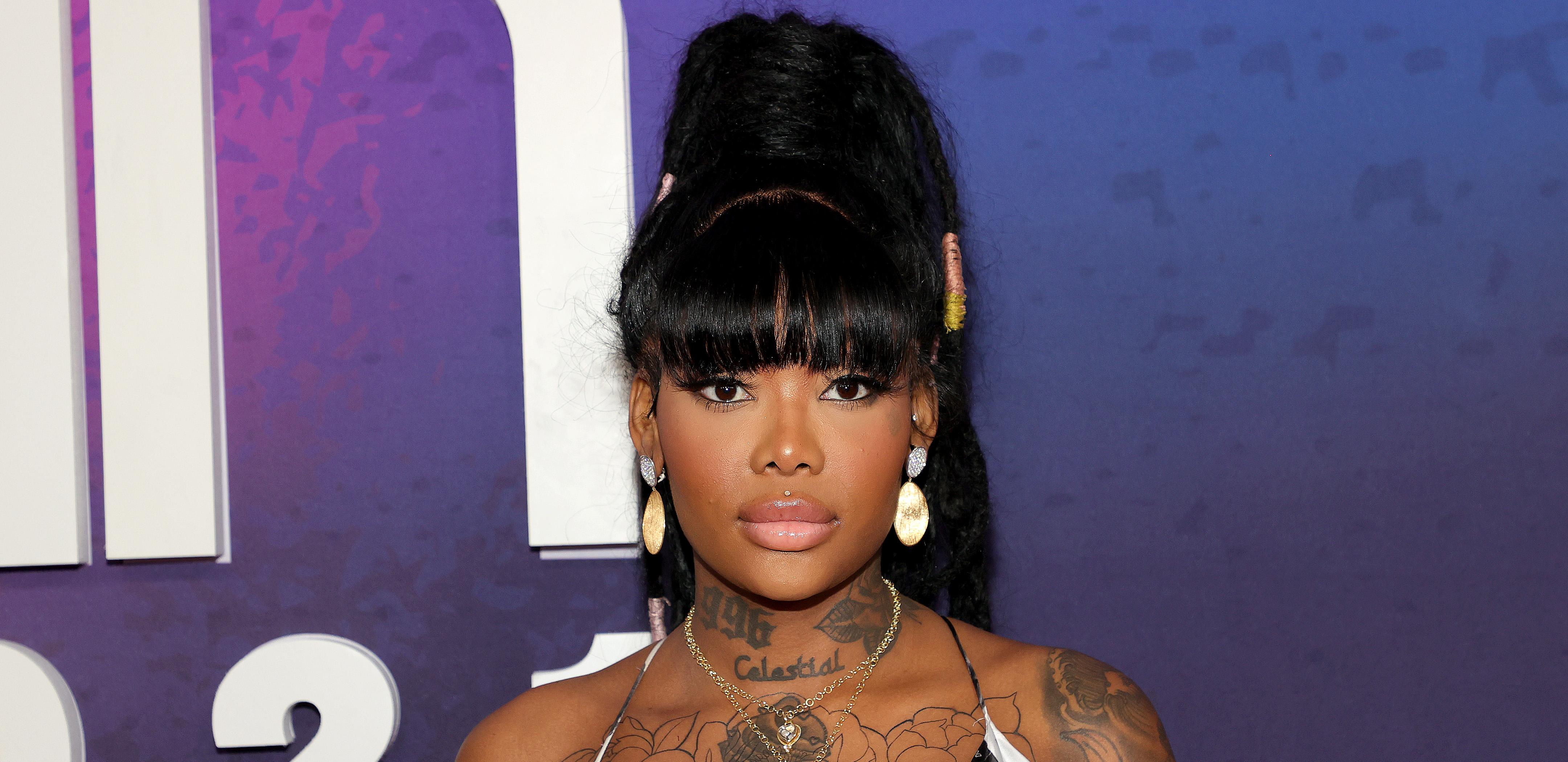 Article continues below advertisement
Summer Walker's new boyfriend is apparently named Larry.
Since 2020, it's been rumored that Summer is dating someone new. Some people have said that she was living with someone in Las Vegas since then. On Nov. 22, 2021, she posted on Instagram showing off a couple of new tattoos. As of now, all we really know about this guy is that his name is Larry and that's mainly because she's got his name right next to her left eye.
Summer and Larry have tattoos of each other's names prominently on each other's faces. His tattoo for her is placed right above his right eyebrow. "🖤Bestfriend" was the only thing in the caption and he wasn't tagged in the post. But in the photo, she's kissing his face and it looks like he's laying on top of her so there's not a lot of room to mistake them as friends.
Article continues below advertisement
In another Instagram post from just two days prior, she posted a bunch of pictures of her and a man embracing. Our only guess now is that this was Larry because almost his entire face is covered. He's wearing a mask made of what looks to be small bears sewn together. There's only a small hole for him to see through. Larry isn't tagged in these photos either.
Article continues below advertisement
Summer confirmed that she has a new boyfriend in an Instagram rant.
Summer mentioned that she is seeing someone in a rant she posted on Instagram on Aug. 30, 2021. In it, she called out people who were starting drama with her about London, including the mothers of his other children and other women in his life. "We're not doing this for the next 18 years," she said in the video.
Summer went on to say that she tried to make herself, London, and the other mothers of his children a "big happy family" but no one wanted to be bothered to spend holidays together. Now that she and London aren't together, she said the other women have been causing drama online, including threatening her after she went on a date with another guy.
Article continues below advertisement
"My career is doing good," Summer said in the video. "My baby is healthy and beautiful. My man is doing everything that I need him to do plus more. Don't even gotta ask." Although she doesn't say who the guy is, we at least have confirmation that there is someone special in her life besides her daughter. She says she's addressed these issues for the final time.