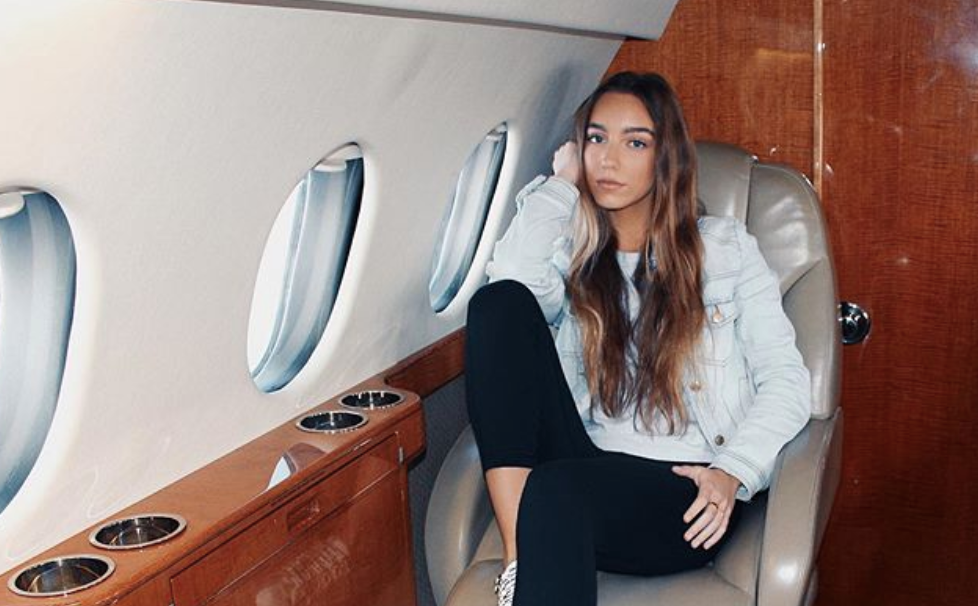 Meet Maddie Busch, the Newest MTV Reality Star on 'Family Brewed'
We've had juiceheads and guidos at the Jersey shore. We've had ridiculously good looking people fighting and making out in Siesta Key. We've had teen moms, more teens moms, and some catfishes.
Article continues below advertisement
Over the years, MTV has really perfected their lineup of reality television, and we have a feeling that the newest reality show on the block, The Busch Family Brewed, will be no exception.
The show follows the wild and crazy Busch family (yes, that Busch family of beer fame) as they navigate relationships, school, and not-so-normal family dynamics. One of the seven Busch children is Maddie — a level-headed high school student with a mind for business and a heart of gold. Who is Maddie and how does she fit into this crazy family? Crack open a cold one and learn a little about this beer brewing bunch!
Article continues below advertisement
MTV's 'The Busch Family Brewed' is all about family (and beer).
The 10-episode series revolves around the descendants of the Busch family, founders and original owners of the legendary beer brand. The show will give viewers an inside look into an American dynasty. According to the MTV synopsis, "With their good looks, athleticism, sprawling estate, pets and toys, there's never a dull moment for Billy Sr., Christi and their seven kids... as they navigate their family legacy, relationship drama and new endeavors." Sounds fun!
Article continues below advertisement
When cameras start rolling, the family receives the news of approval to break ground on a new craft brewery on their property. With the plan in the works, hilarity and chaos ensue with the large family of nine (two parents and seven kids!) under one roof.
Maddie Busch is one of the seven Busch children.
The Busch Family is led by patriarch, Billy Sr. and his wife, Christi. They have seven children: Billy Jr., Haley, Abbey, Gussie, Grace, Maddie, and Peter. While they all have their quirks and standout traits, 17-year-old Maddie stands out from the pack.
Article continues below advertisement
While focused and determined to get into a good college, she still recognizes that family is everything. "To me, family means sticking together, always caring for one another, and just always looking out for everyone," Maddie told MTV.
Article continues below advertisement
Her family also is in awe of Maddie's maturity at such a young age.
She may be second to youngest of the bunch, but she's said to be the most mature of the Busch kids (even more than her 20-something siblings). Maddie is only a senior in high school, but her family says that she's one of the most mature and grounded of the Busch kids.
Article continues below advertisement
"Maddie is working really hard. She likes to get things done too. She's serious," Christi Busch remarked of her daughter during an interview with MTV, "Maddie is a senior in high school, working her ass off. She's doing really well and getting into colleges right now."
Maddie has her eye on the prize. She said of all the superlatives, she is "most likely to own her own business." We can't see her having much difficulty with that when she seems to have the determination and the Busch family name on her side.