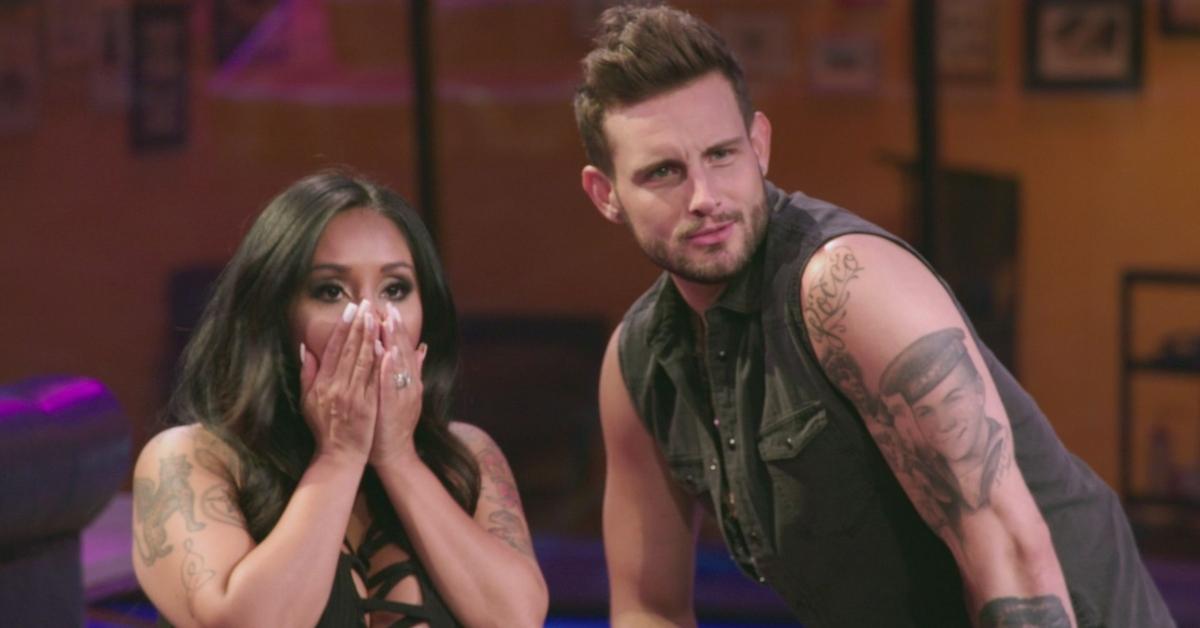 Yikes! Here Are the 7 Worst Tattoos From MTV's 'How Far Is Tattoo Far'
Letting a friend, partner, or family member decide what to permanently ink on your body is very dangerous. And, these contestants on MTV's How Far Is Tattoo Far are not holding back when it comes to gifting one another with NSFW and downright horrible tattoos.
Hosted by Jersey Shore's Nicole "Snooki" Polizzi and Younger star Nico Tortorella, viewers watch as two people decide what work of art will be tattooed on their partner's body, only revealing the results and the meaning behind their decision after it's been permanently inked. From boobs to a literally pornographic image, there are no rules and no mercy on the popular TV show.
In honor of the return of How Far Is Tattoo Far — airing Thursdays at 9 p.m. ET on MTV — we're taking a look back at some of the absolute worst tattoos from the series.
Article continues below advertisement
1. This party girl has had too much fun...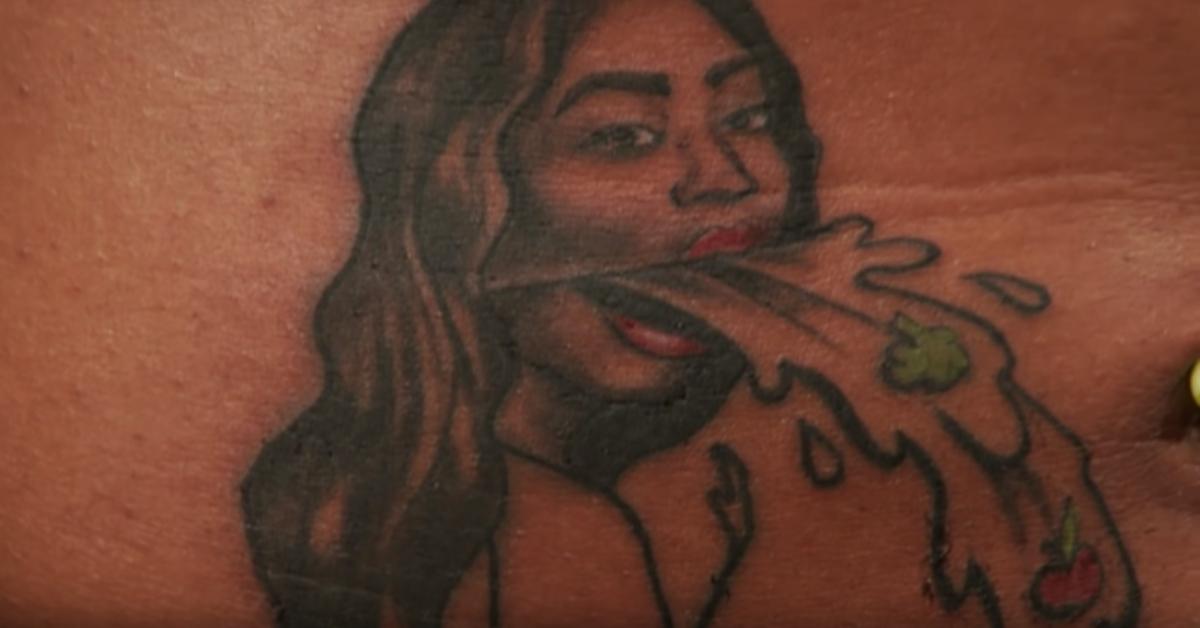 Shavonna may sober up after this tattoo. Deciding to ink a message that was be a "friendly" reminder not to over drink, this BFF chose a self portrait of a vomiting girl as a course of action.
2. Something smells trashy...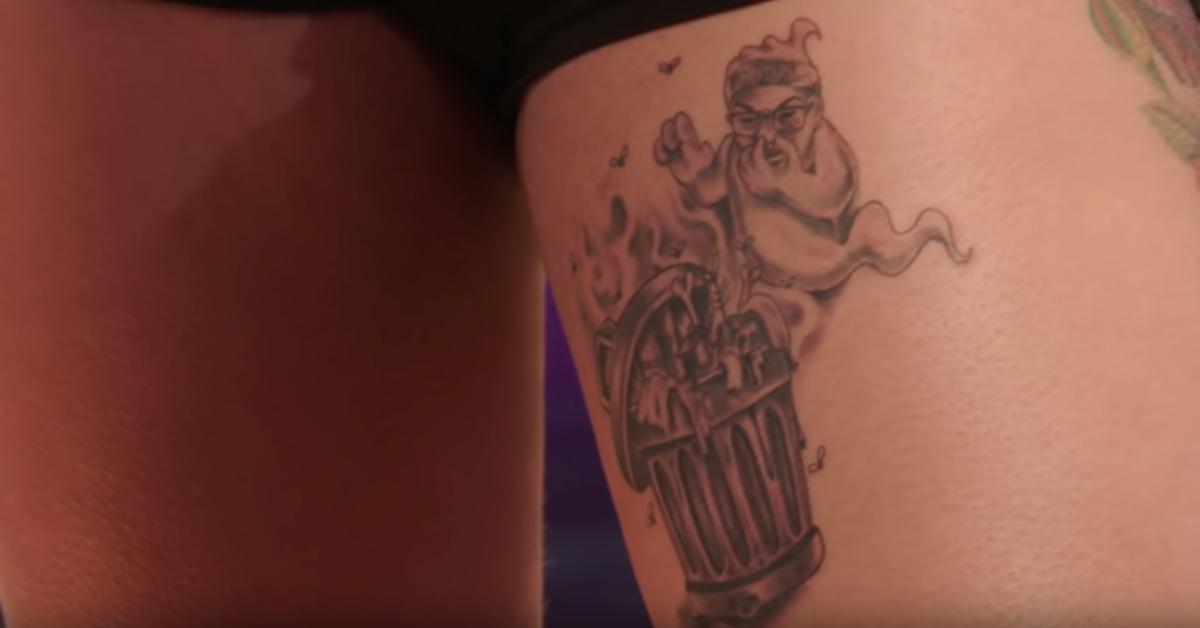 Smelly crotch? On her inner thigh, this contestant was gifted with a tattoo of a rank trash can. She will forever live with those trashy jokes...
Article continues below advertisement
3. This is why you don't cheat..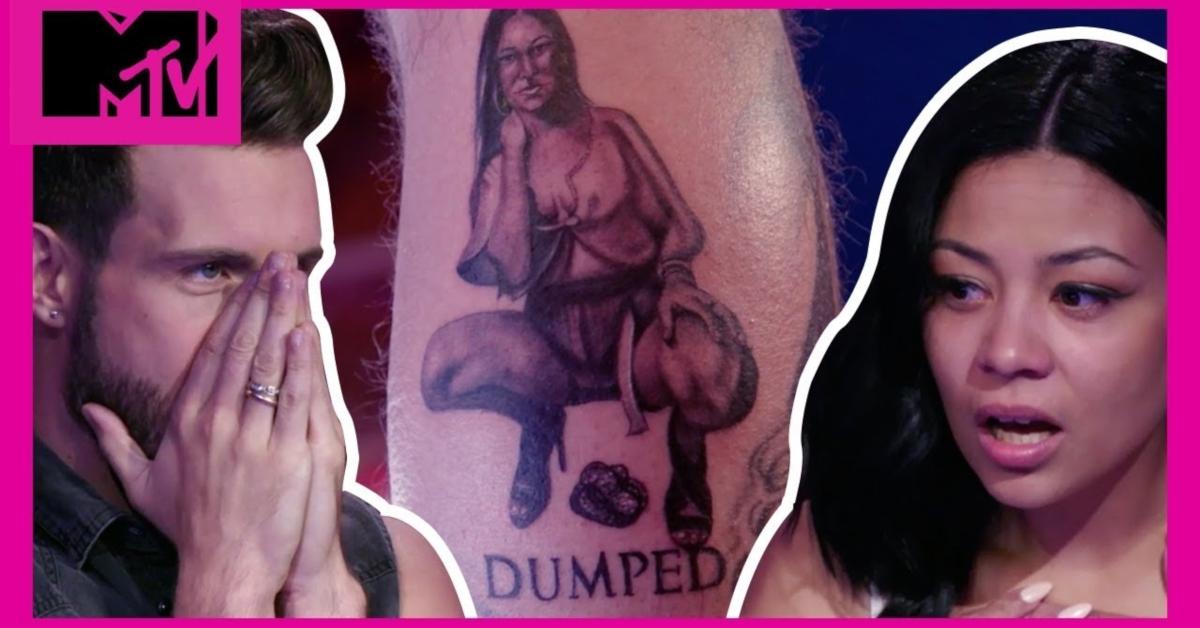 Jen's boyfriend has cheated on her numerous times. So, as payback she chose a self portrait tattoo of herself taking a poop. As a bonus, she had the word "dumped" written below. "That's me s--ting on you. If you cheat on me one time, I'm gonna dump you," she said.
Do you think he got the message?
Article continues below advertisement
4. Trump got back?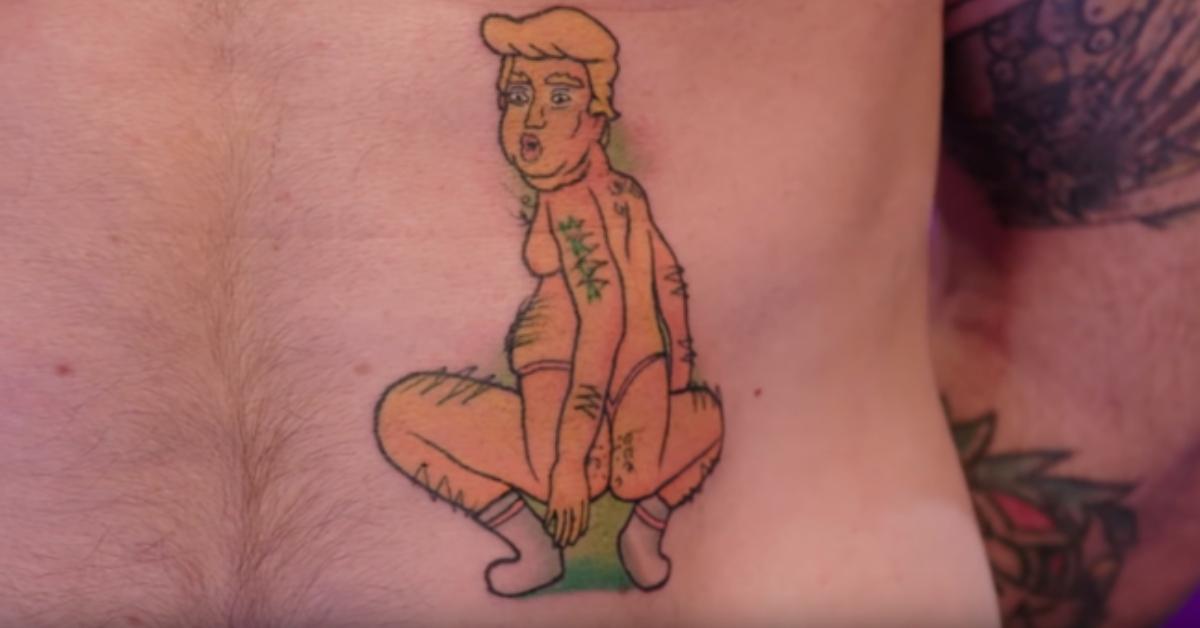 That's not very presidential...
Apparently, President Trump can get real low (more than we thought). This person decided that a permanent tattoo of Donald Trump twerking via Nicki Minaj status was the tattoo for him. Yikes!
Article continues below advertisement
5. Biting off more than she can take...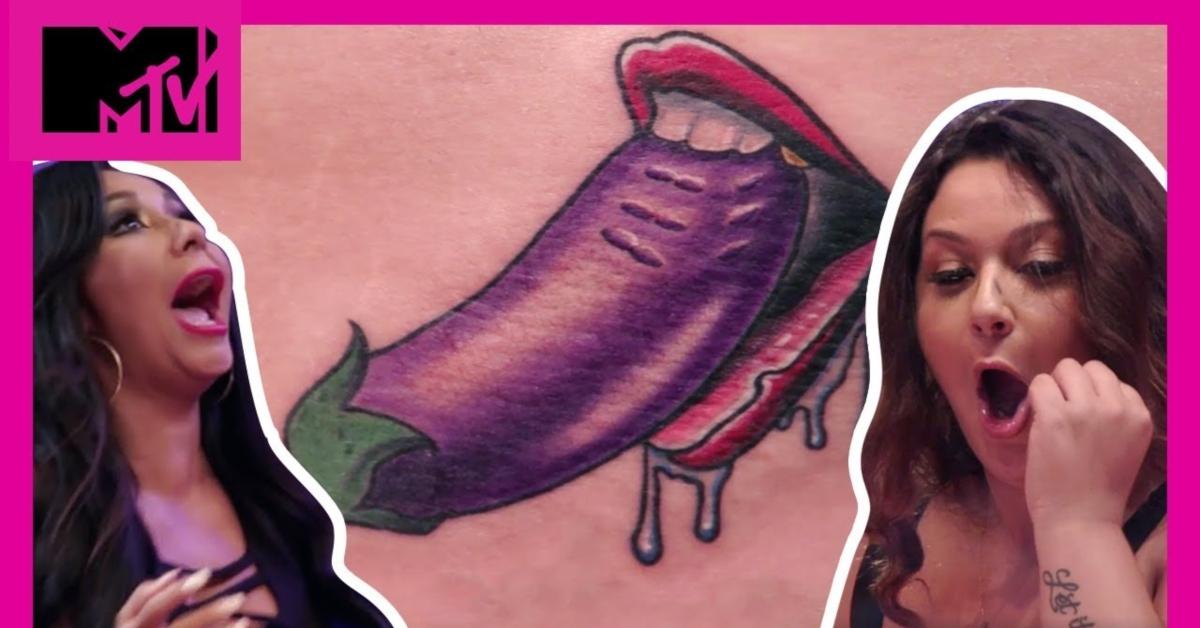 The widely used eggplant emoji is a stiff wake up call for Jordan's bestie, Jess. Instead of verbally letting her know that teeth are not welcome in the bedroom, she decided inking the message on Jess' body was the way to go. Watch out, Jordan, your BFF may try and bite you after looking at this tattoo.
Article continues below advertisement
6. Down with the thruple life?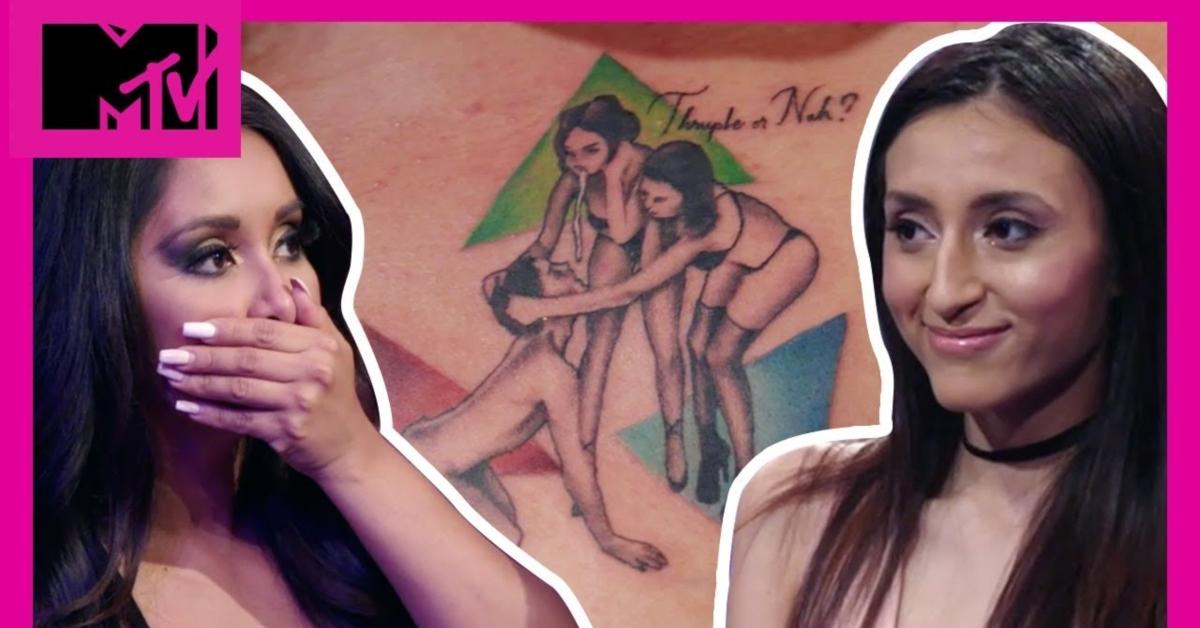 In one of the most shocking tattoos on the show, Jasmine decided to reveal that she's in love with her BFF by asking her (via permanent ink on her body) to engage in a thruple lifestyle with her and her boyfriend (who happens to be a man Dom has never met before). Hands down, we agree with Snooki: "That was f--ked up."
Article continues below advertisement
7. Instead of plastic surgery here's...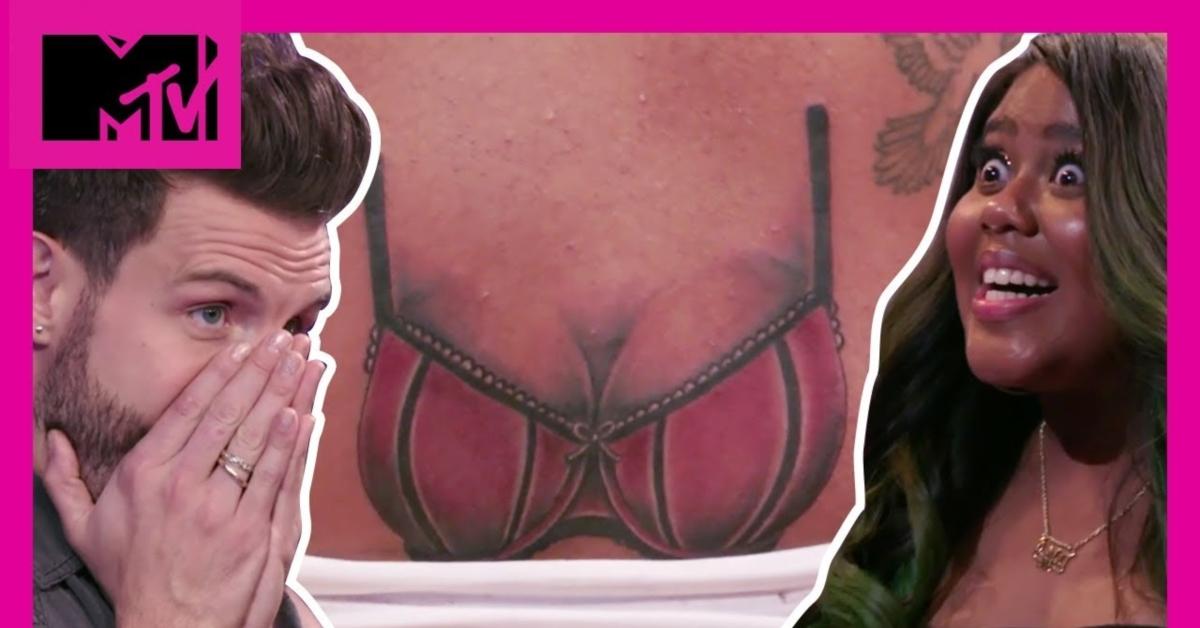 These half-sisters were hoping to improve their relationship. However, Jazmine was certainly not happy when her sis decided to gift her with back boobs. Yes, there is a detailed portrait of boobs inked on her back.
Now, she's not sure how she's going to explain that one to her overly strict father.
We can't imagine what Season 2 has in store...