Who Knew You Could Get So Rich From Being a 'Teen Mom'?
Fans of the 'Teen Mom' franchise are curious how much the stars make per episode and season of filming. Read to find out.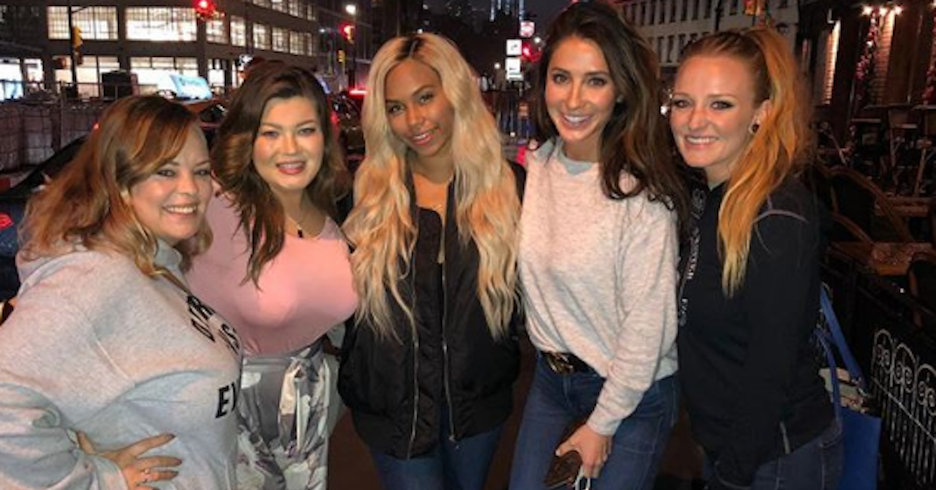 MTV's Teen Mom has changed a lot since the reality series first premiered a decade ago. Back in 2009, MTV understandably got a lot of backlash for glorifying teen pregnancy, but times have changed and these days, the show is doing so well, it's even launched a couple of spinoffs like Teen Mom 2 and Teen Mom: Young Moms Club.
And since the franchise has been so successful, fans are obviously wondering whether the stars on the show are successful as well. So, how much do Teen Mom and Teen Mom 2 stars make? Should we all have gone straight from high school to the reality show?
Keep reading to find out.
Article continues below advertisement
1. Jenelle Eason ('Teen Mom 2')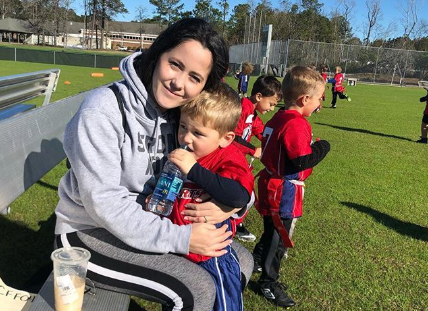 MTV might have cut all ties with Jenelle after her husband David shot and killed their dog, but she'll be able to laugh her way to the bank. "MTV ended its relationship with David Eason over a year ago in February 2018 and has not filmed any new episodes of Teen Mom 2 with him since. Additionally, we have stopped filming with Jenelle Eason as of April 6, 2019 and have no plans to cover her story in the upcoming season," the network said in a statement.
According to a radio interview she gave in 2015, Jenelle said she'd made "a little bit over half [a million]" from the series by that point. "I'm not really allowed to discuss it," she added. According to Radar, she might make more than some of her co-stars. "Jenelle gets paid $75,000 a year and her mom gets paid $65,000: she calls her an overpaid babysitter," a source said, adding that Jenelle also benefitted from many perks like gift cards and free meals.
A more recent Cheat Sheet article posited that Jenelle collected the same fee as her fellow original cast members on Teen Mom 2: $300,000. But they not that her net worth is vastly lower than her co-stars' due to all the legal bills she has to handle.
2. Chelsea Houska ('Teen Mom 2')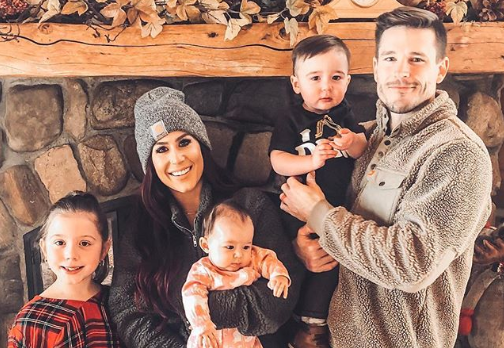 According to Radar, Chelsea made $250,000, just like her co-stars, to film Season 6. Like Jenelle mentioned, the stars have many NDAs in place to make sure we never know *official* numbers, but we'll take this figure from a trusted source.
But her baby daddy notes that the stars make more each season they return to the show. Makes sense! Considering we're currently on Season 9, we expect she's amassed a much larger net worth. But Teen Mom 2 isn't her only source of income.
The mother-of-three is also a bonafide influencer, hawking weight-loss programs, beauty and fashion products and home decor. Makes sense she would monetize her 5.6 million followers. Who wouldn't?
Article continues below advertisement
3. Briana DeJesus ('Teen Mom 2')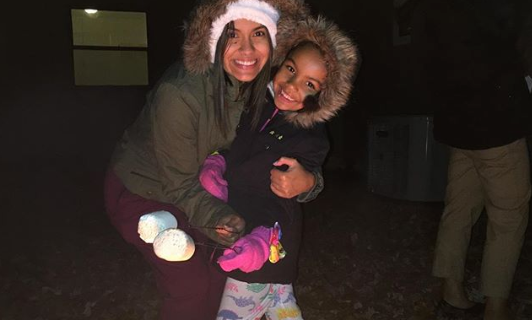 Briana just joined the Teen Mom 2 cast last year in Season 8, so it makes sense that she gets paid less than her co-stars. But the $20,000 she reportedly takes home for a season is a pittance when compared with the rest of her cast who are making ten times that sum.
But since everyone's petty, get this: Her co-stars were upset that she was making so much money. Because they claim that they also made $20,000 back when they were on their second season. Salty!
As of 2018, Briana's net worth was estimated at $50,000, but we don't see this beautiful single mother of two going anywhere, so she'll be breaking the bank soon enough.
Article continues below advertisement
4. Kailyn Lowry ('Teen Mom 2')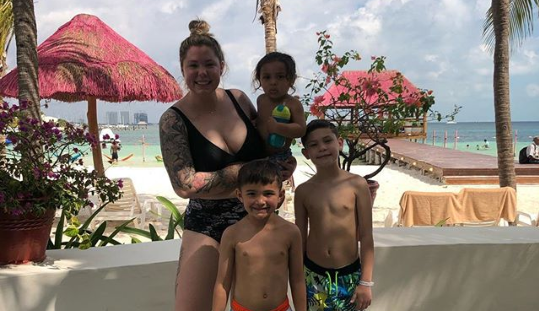 Kailyn's smart not to put all her proverbial eggs in the Teen Mom 2 basket, and with the highest net worth of her fellow co-stars, it seems her plan has paid off. With a net worth of roughly $2 million, this renaissance woman has sure been working on her hustle.
When she's not in MTV's reality spotlight raking in $300,000 per season, the mother-of-three is also a New York Times bestselling author. What! Her children's book Pride Over Pity earned her that prestigious accolade, and she's also the co-host of the weekly podcast Coffee Convos with Lindsie Chrisley of Chrisley Knows Best.
Article continues below advertisement
5. Leah Messer ('Teen Mom 2')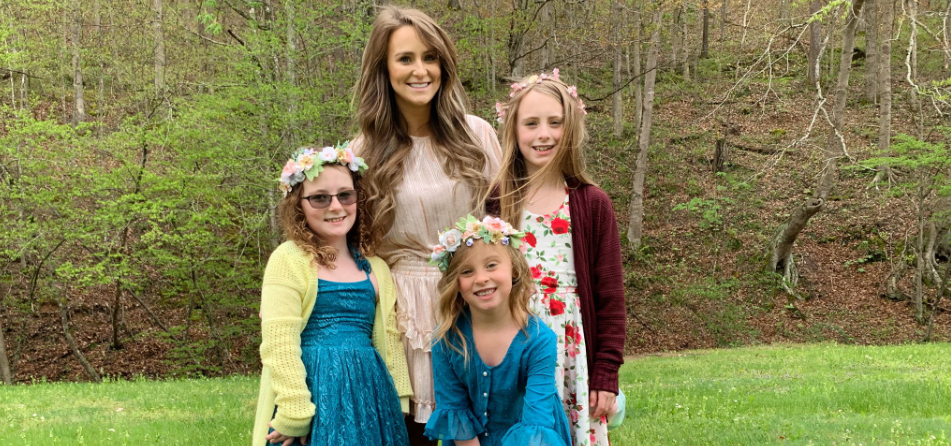 Unlike many of her co-stars, Leah doesn't have any side projects adding to her income of roughly $250,000 a season. However this mother of twins is reported to be worth about $50,000, which makes sense when you figure that she has a whole family to feed on her own, in addition to the hefty fees of two divorces.
Article continues below advertisement
6. Amber Portwood ('Teen Mom OG')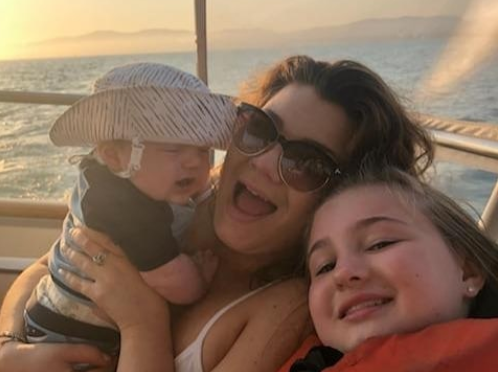 Things have definitely changed since Teen Mom OG first hit the air, as evidenced by the fact that Amber used to earn $280K a year from MTV, which back then were broken up into two $140,000 six-month contracts.
And while the rest of the salaries we've written up here are predominantly culled from the grapevine, Amber actually testified about her earnings when she landed herself in court for domestic violence and neglect back in 2011.
Although Amber tried to revive her career and let's say, livelihood, by writing a book of her own, her net worth these days is roughly $10,000 due to her legal troubles and the child support she pays her ex, who has primary custody of their daughter Leah.
Article continues below advertisement
7. Bristol Palin ('Teen Mom OG')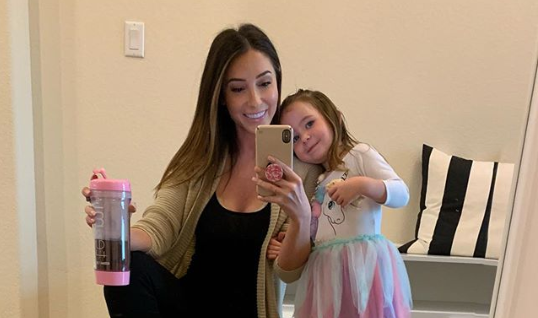 Even people who don't watch Teen Mom recognize Bristol from her teen pregnancy during her mother, Sarah Palin's vice presidential campaign. But just because she's a household name doesn't mean she makes more than the other stars on the show. Unfortunately for her.
According to a source close to her, "Bristol came in hoping for a very big payday, and really thought she could and would get $500,000. None of the Teen Moms ... made close to that when they first started or even now," Cheat Sheet reported. Instead, she made $250,000 for her first season (hey, that's so much better than Briana) and will likely make more for every additional season she's offered.
As of 2018, her net worth was close to $1.5 million, thanks to her Instagram endorsements, cameos on other programs and the success of her best-selling book. However, the young mother quit the show this year.
Article continues below advertisement
8. Catelynn Baltierra ('Teen Mom OG')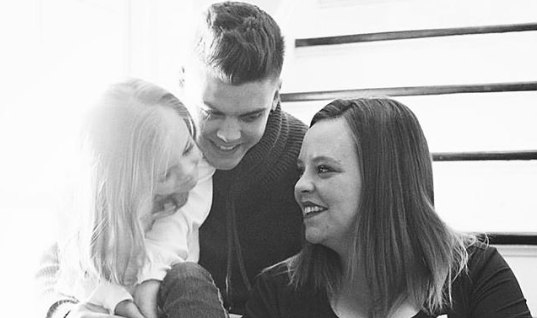 There are Teen Mom stars who live off of MTV alone, and then there are others, like Catelynn, who use it as an opportunity to launch other ventures. In addition to the $500,000 she is rumored to make per season on Teen Mom, she and her husband Tyler also have an online clothing boutique and wrote a book together called Conquering Chaos. The two also tried their hand at their own MTV show, Reunited, about people who had been adopted reuniting with their birth parents, but the show was cancelled after just one episode.
These days, Catelynn and Tyler are going to give reality TV yet another shot and are apparently filming a new series called Couple's Therapy.
Together, the couple is worth $1.5 million — enough to buy new cars and renovate their farmhouse in Michigan.
Article continues below advertisement
9. Maci Bookout McKinney ('Teen Mom OG')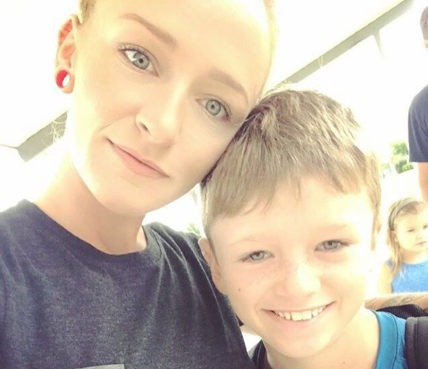 Like her co-stars Catelynn, Bristol and Kailyn, Maci also fancies herself an author and published her memoir, Bulletproof, back in 2015. Although Cheat Sheet reports that the mother-of-three makes half a million dollars per season like the rest of the cast who've been there since Day 1, she still lives a modest life and even shops at Wal-Mart.
"Reality TV can make you very famous, but you basically get the s–t end of the deal: Everyone knows your name and talks about you, but there's no red-carpet prestige or glamorous piles of money. Once you become a so-called reality TV star, people immediately think you're a high-end celebrity and you travel the world and have a mansion and so much money and all these other things they associate with having your face on television. The fact is, my real life isn't that much different from what it would have been without MTV. I still live in Chattanooga and go to Wal-Mart and buy bread and milk," she wrote in her memoir.
Article continues below advertisement
10. Cheyenne Floyd ('Teen Mom OG')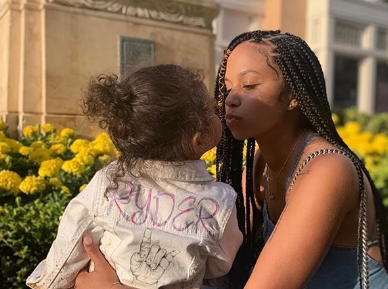 Unlike the rest of the Teen Mom and Teen Mom OG cast, this newcomer was already quite known in the MTV world. That's because Cheyenne starred in Are You the One? years ago, and later made her comeback to the network thanks to The Challenge: Rivals III.
So although she probably made $250,000 for her first season like Bristol, it's likely that she has some money saved up from her past TV appearances and doesn't mind making only about $20,000 per Teen Mom episode. After all, that still puts her in a better financial place than many of her co-stars, since Cheyenne is worth a hefty $500,000.