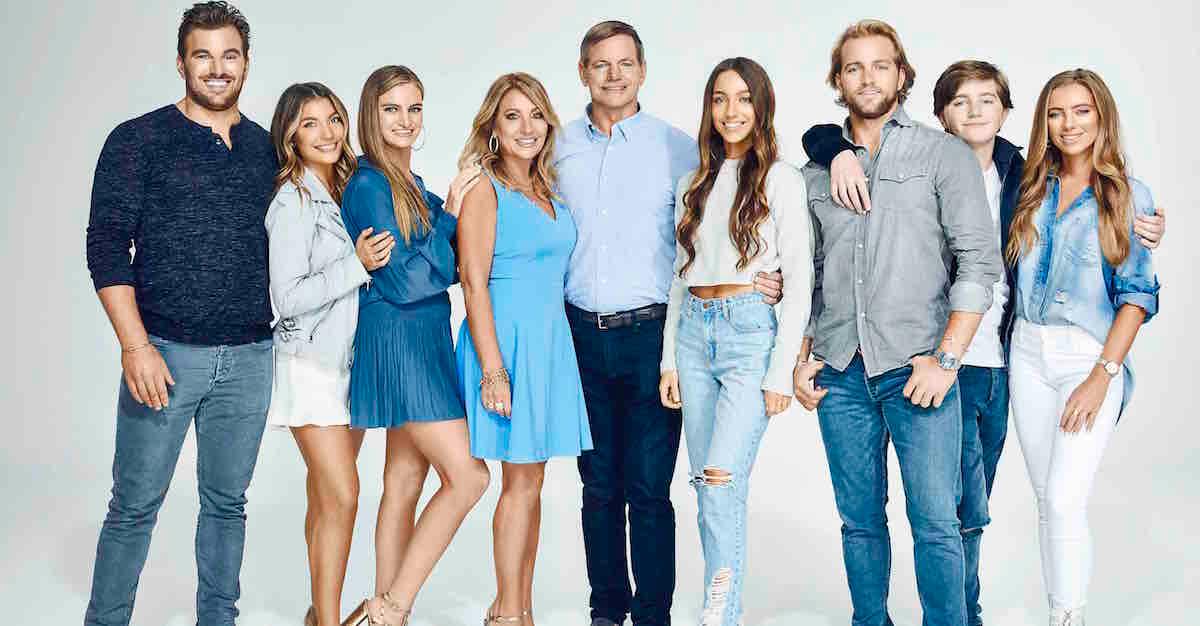 One of America's Wealthiest Families Is Getting Their Own Reality Show
From Keeping Up With The Kardashians to House of Carters, there's definitely no denying that us "plain folk" simply cannot resist the prospect of a reality series about wealthy families living their lives. Now, joining the guilty-pleasure genre is MTV's Busch Family Brewed, which gives viewers a juicy glimpse into the day-to-day of America's beloved Busch family.
Article continues below advertisement
Obviously there will be drama, money, and a boat-load of beer, so stay tuned for everything you need to know about the Anheuser-Busch family three weeks ahead of MTV's anticipated reality series.
Article continues below advertisement
First, we have the heir to the family business, Billy Busch Sr.
Billy Busch Sr. is the great-grandson of Adolphus Busch, and is "heir to the throne" of the Anheuser-Busch fortune, according to a press release. The show primarily focuses on Billy and his life alongside his enormous and seriously chaotic family. After selling the family business in 2008, he started The William K. Busch Brewing Company in 2011, which folded in 2019, per Riverfront Times,. Now he's enjoying his family's wealth, raising seven kids, and is reportedly making his own craft brews.
Personality-wise, Billy brings the spice. Back in 2018, Billy found himself in hot water after allegedly assaulting an 11-year-old during a basketball game, who had been reportedly bullying his son, according to Paste. Reports say Billy attacked the sixth grader and gave him a bloody nose. In a 1981 bar fight, he reportedly bit off a man's earlobe. Needless to say, we're predicting Billy's — um — "big personality" will make this show extremely interesting.
Article continues below advertisement
Billy is married to Christina Busch.
Billy met Christina — or Christi — on the Anheuser-Busch farm, and at the time, Christi was apparently training monkeys, according to Fortune. It seems as though she's moved on from working with primates, but according to her Instagram bio, she's a film producer and also is helping Billy make beer. What a life!
Article continues below advertisement
When Christi isn't making beer and producing said films, though, she's a loving "super mom" to seven kids! The press release for the new reality series refers to her as a "helicopter mom," so we can most likely expect to see her managing her kids' lives (maybe a little too much) while enjoying ~the fancy life.~
Article continues below advertisement
The Busch family's net worth is insane.
Like I said, there are seven children in the Busch family, ranging from 13 to 28 years old, according to the press release. First we have Billy Jr. who is considered "the responsible one," Haley, aka "the sweet one," Abbey who's considered "the wild child," Gussie who's been deemed "the ladies' man," Grace who some might say is "the blunt one," Maddie, who is considered "the wise one" and Peter, aka "the baby." While raising seven kids is expensive for many, it's nothing for Billy and Christi.
In addition to raising seven kids, Billy and Christi have a 700-acre estate, ATVs, jet skis, dogs, cats, and obviously a gang of truly iconic Clydesdales. As of 2015, they were worth $13.5 billion, and were considered to be the 18th richest family in the U.S. All we can say is, "wow."
Article continues below advertisement