Madison Beer's Career Started When She Was Only 13 Years Old
When she was younger, Madison Beer started uploading videos of her singing to YouTube. Justin Bieber noticed one and set her off on the road to fame.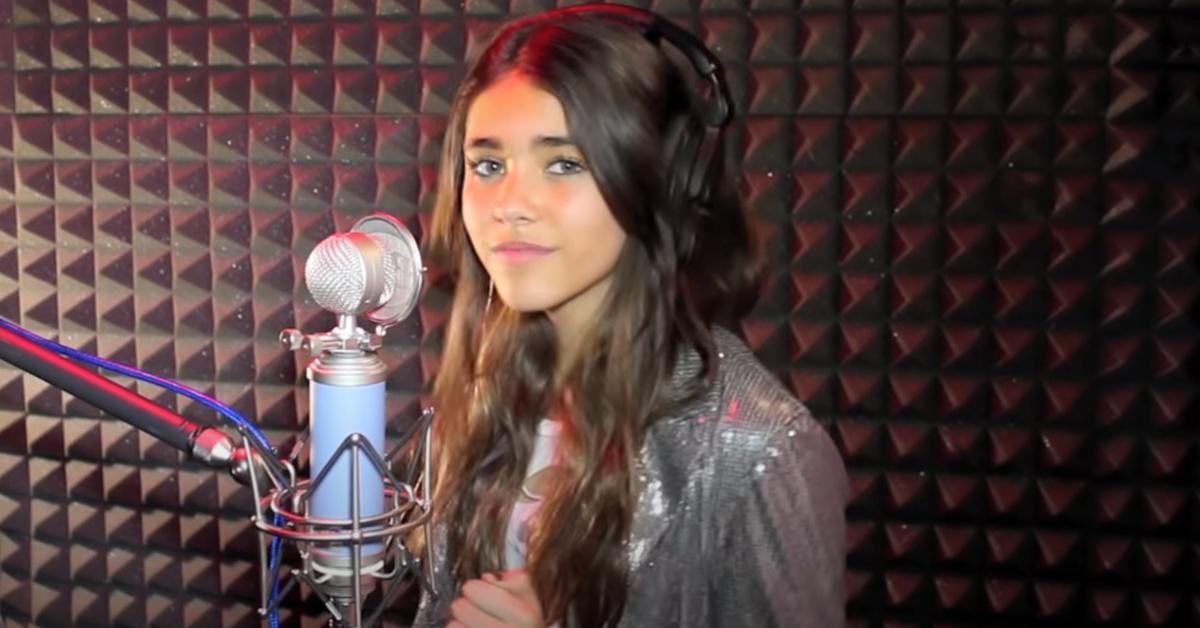 These days, it's no longer surprising to hear about someone "getting discovered" online. Spend 10 minutes on YouTube or TikTok and you'll come across hundreds of talented individuals who are easily on the same level as many of the people you see or hear on the big screen or on Spotify. It's no longer surprising when a YouTube star makes it big — it's just the ideal outcome for everyone who uploads a video of them singing a cover.
Article continues below advertisement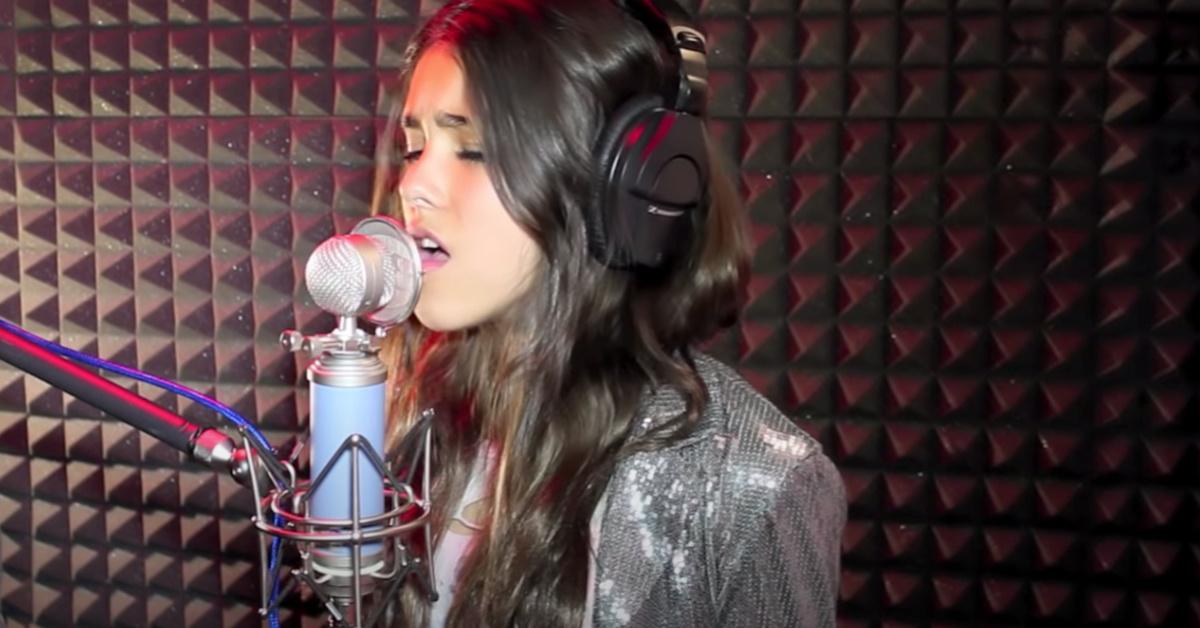 Article continues below advertisement
What was Madison Beer like when she was younger?
Today, Madison is 21 years old, but her story of fame starts way back in early 2012 when she was only 13 years old. Much like many kids her age, Madison began posting videos of her singing covers on her own YouTube channel. Unlike most kids her age, though, Madison struck it big — thanks to Justin Bieber.
In May of 2012, Madison posted a video of her singing a cover of Etta James' "At Last" and while it wasn't perfect (she was 13 years old, remember!), it was very good. Good enough to get Justin Bieber's attention, anyway! He tweeted a link to her video, saying "wow. 13 years old! she can sing. great job. #futurestar." After Justin's tweet, Madison's video (along with her other performances) began trending worldwide on Twitter.
Article continues below advertisement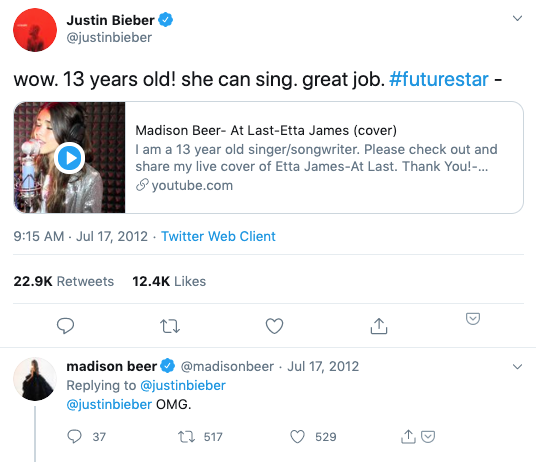 Justin eventually signed Madison to Island Records, and her career officially took off. Pretty much instantly, Madison began collaborating on tracks and even released her own single called "Melodies" (featuring a guest appearance by Justin Bieber, natch). It's easy to watch Madison's early work and think she's just another Disney-fied music star, but the fact is that she's now 21 years old and there's no doubt that her music career has matured along with her.
Article continues below advertisement
Did Madison Beer get plastic surgery?
A lot of people have recently been wondering whether Madison Beer has had plastic surgery. There's no denying that she's very lovely, and apparently, some people want to credit plastic surgeons for that beauty. First of all, it's not really anyone's business what Madison has (or hasn't) chosen to pursue as far as elective surgeries.
Article continues below advertisement
Secondly, when you see images of Madison Beer when she was younger, it's pretty clear that she has always been lovely! She certainly wasn't getting plastic surgery as a 13-year-old, so it's not that hard to believe that she's just genetically gifted (in addition to being musically gifted).
When is Madison Beer's album coming out?
Madison has been working on her debut solo album for quite a while now, so people are naturally getting excited for its release. On August 9, 2019, Madison announced that she had signed with Epic Records and had plans to (finally) create a solo album. She has so far released three singles that will be on the album, called "Good in Goodbye," "Selfish," and "Stained Glass." The album — which will hopefully be coming out this summer — is called "Life Support."
Article continues below advertisement
In an interview with Rolling Stone, Madison said that the album is her chance to honestly express herself. "I made a promise to myself that this is going to be my time to express honestly and truthfully how I've been feeling," she said. "I could finally tell my story the way I wanted to tell it and touch on things like medications that are harmful for young adults that I've been put on, and real s--t I've never been able to talk about."
Clearly, Madison has come a long way from her first brush with fame as a young teen. We can't wait to see where she goes next, and also hope that she feels supported both by her fans and her family as she continues her journey of fame.