A Surgeon Alleges Hailey Had Plastic Surgery — and the Biebers Aren't Happy
Plastic surgeon Dr. Barrett alleges in a TikTok video that model Hailey Bieber had plastic surgery, leading her and Justin to send a cease and desist.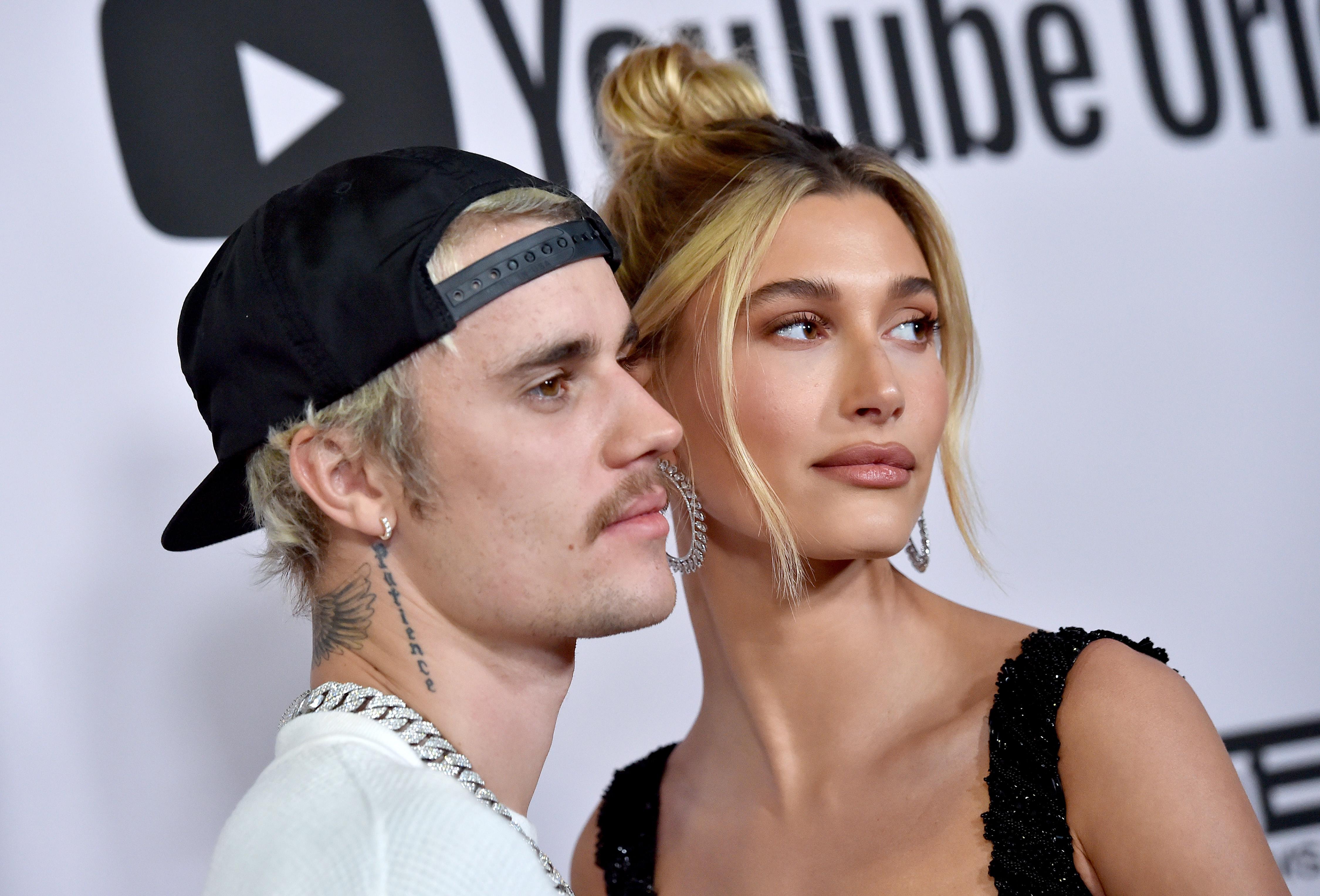 Article continues below advertisement
It's no secret that most of your favorite celebrities have gone under the knife — Kylie Jenner, Chrissy Teigen, and even Tana Mongeau have been honest about their experiences with fillers and other surgical enhancements. But while some celebrities are open about their experiences, others aren't as forthcoming about the work they've had done.
After Dr. Barrett posted a TikTok detailing the work he believes the supermodel had done, Hailey and her husband, Justin Bieber, sent a cease and desist letter to the surgeon requesting he take down his video.
Article continues below advertisement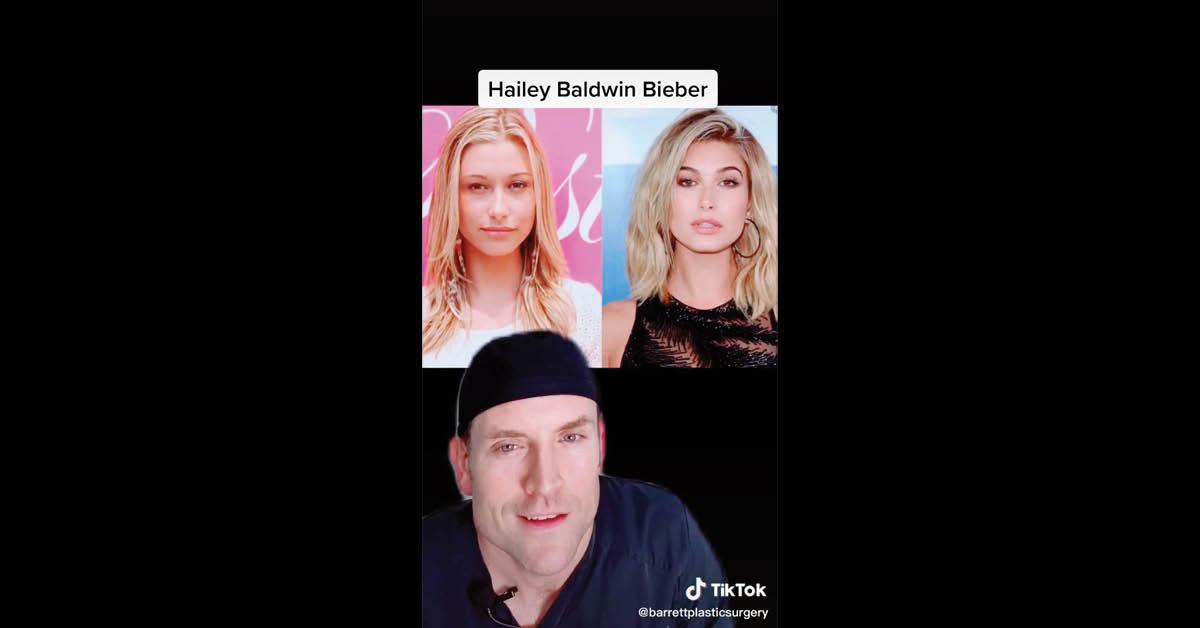 Dr. Barrett posted a TikTok detailing the work he believes Hailey Baldwin had done.
In his video, Dr. Barrett shows a photo of Hailey from 2011 and another from 2016, putting the two side by side to do a comparison.
"I think it's physically impossible without getting a little help from someone like myself to go from this picture to that picture," he said in the video. He specifically drew attention to her nose, suggesting she had work done on it, before detailing a list of other procedures he believed she had done.
Article continues below advertisement
In total, Dr. Barrett suggested the model has likely had seven different procedures, including skin tightening, microblading, cheek filler, jawline contouring, lip filler, and genioplasty in addition to her supposed nose job.
Article continues below advertisement
Hailey has recently called out another account for comparing supposed "before and after" photos of her, writing in the comments, "Stop using pics that are edited by makeup artists... I've never touched my face so if you're gonna sit around and compare me at 13, and then at 23, at least use a natural photo that wasn't edited so crazy."
Hailey and Justin are requesting he take down the video immediately.
In the cease and desist letter, the A-list couple requested the video immediately be removed and that Dr. Barrett make a public statement retracting his claims within 24 hours or the couple will take him to court.
Article continues below advertisement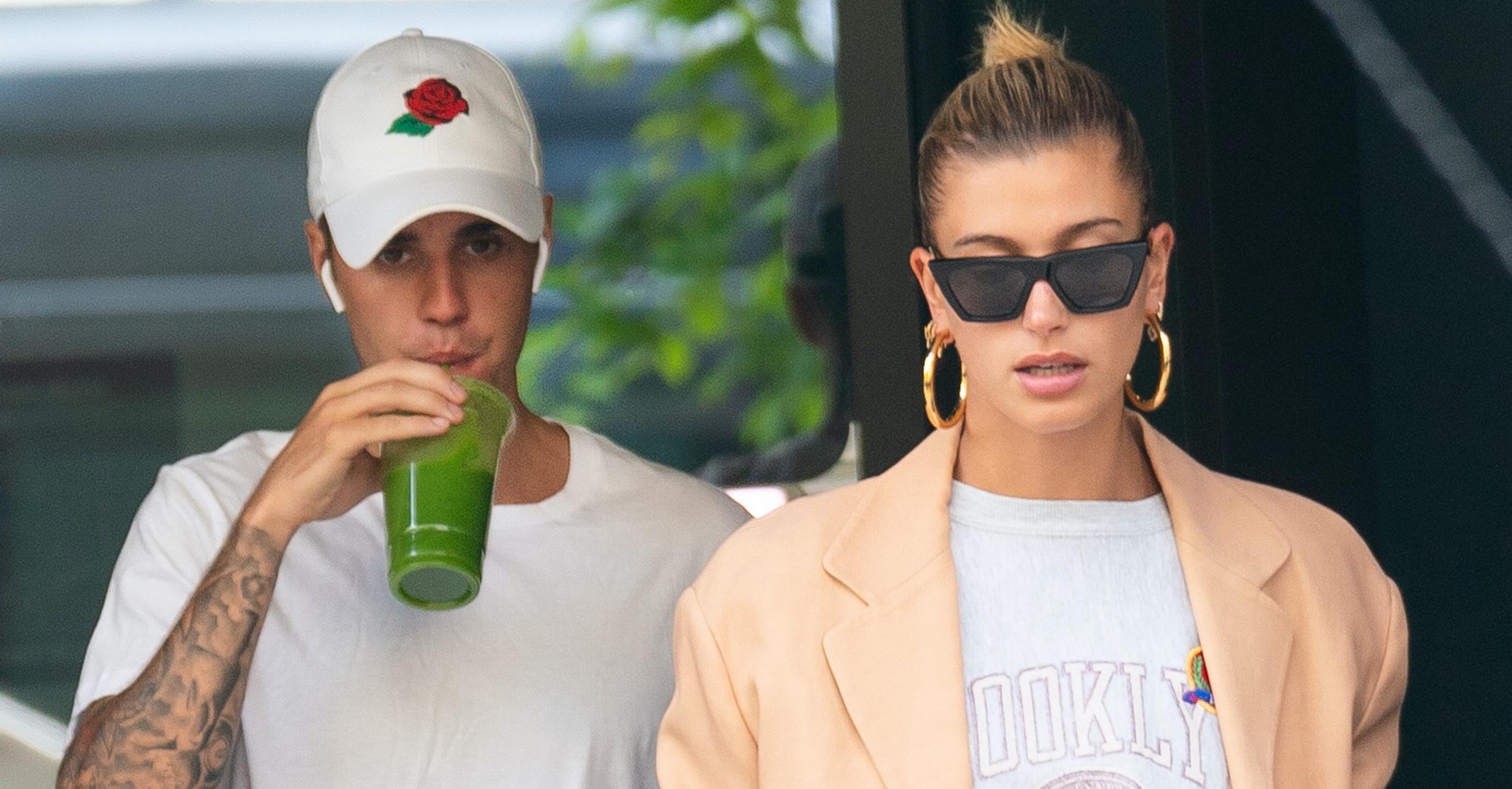 They claim the video includes violations like "misappropriation of name, likeness, image and persona for commercial purposes, misrepresentation, defamation, slander, false light, violation of rights of publicity, copyright infringement, trademark and service mark infringement, unfair competition, dilution, and interference with our Clients' contractual obligations to third parties," according to E! News.
Article continues below advertisement
The claims of copyright infringement stem from Dr. Barrett's caption on the video, which includes lyrics from Justin's hit song "Sorry."
But Dr. Barrett has no plans to take down the video, claiming he would rather go to court over it than remove it.
"The purpose of my TikTok account is to increase the transparency of plastic surgery and to educate people about plastic surgery," he said in a statement to E! News.
"The purpose of the video was not to disparage Hailey Bieber in any way, the purpose of my video was to share my opinion about the procedures that I believed she may have had done based on photos alone. This is at the request of many of my viewers who follow me for this type of information and for my opinion."
At this time, the video is still up.