What's Wrong With Hailey Bieber's Hands? The Star Revealed She Has a Genetic Condition
What's wrong with Hailey Bieber's hands? She wants people to stop "roasting" her about her "scary" fingers — so she shared why they look so different.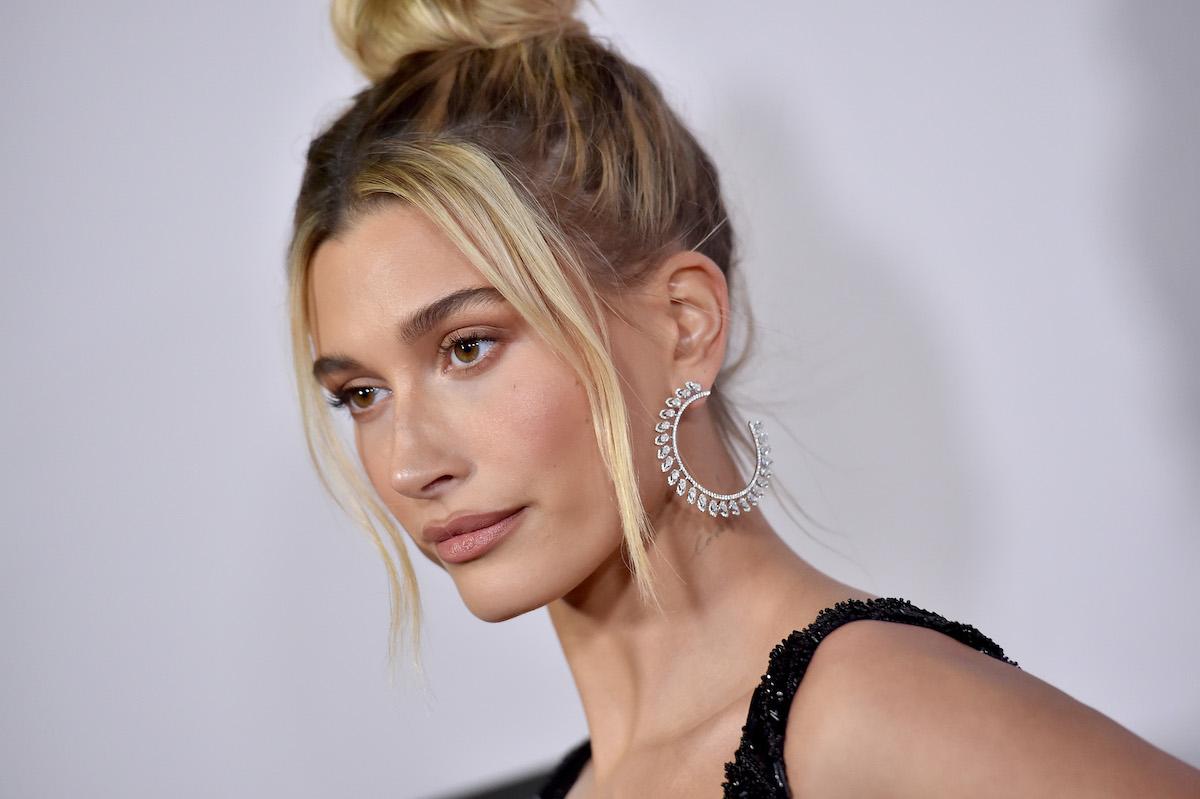 Hailey Bieber is totally over being "roasted" about her unique-looking hands. So she decided to come clean and finally explain to her fans why her pinky fingers are a bit different than most.
Article continues below advertisement
The 23-year-old model — who is also married to singing sensation Justin Bieber — opened up with her fans in a series of vulnerable Instagram Story posts on Jan. 28. Because apparently, pretty much any time Hailey shares a photo in which her hands are visible, she receives the same comments and messages without fail. And you know what? She's sick of it.
Let's take a look at why Hailey's hands look the way they do — because maybe if more people are aware, then they'll stop bugging her about it.
Article continues below advertisement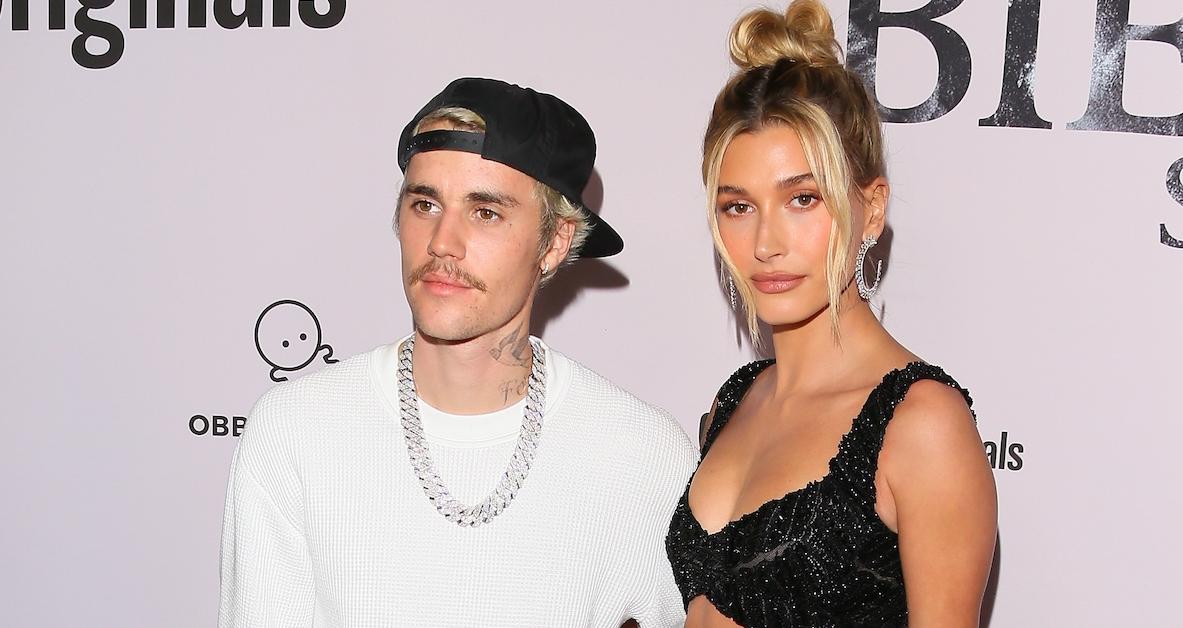 So what's wrong with Hailey's hands?
There's nothing "wrong" with her hands, per se. However, Hailey revealed her pinky fingers appear crooked because of a condition with which she was born. "OK let's get into the pinky conversation... because I've made fun of myself about this for forever so I might as well just tell everyone else why they're so crooked and scary," she captioned an Instagram Story photo of her left hand.
Article continues below advertisement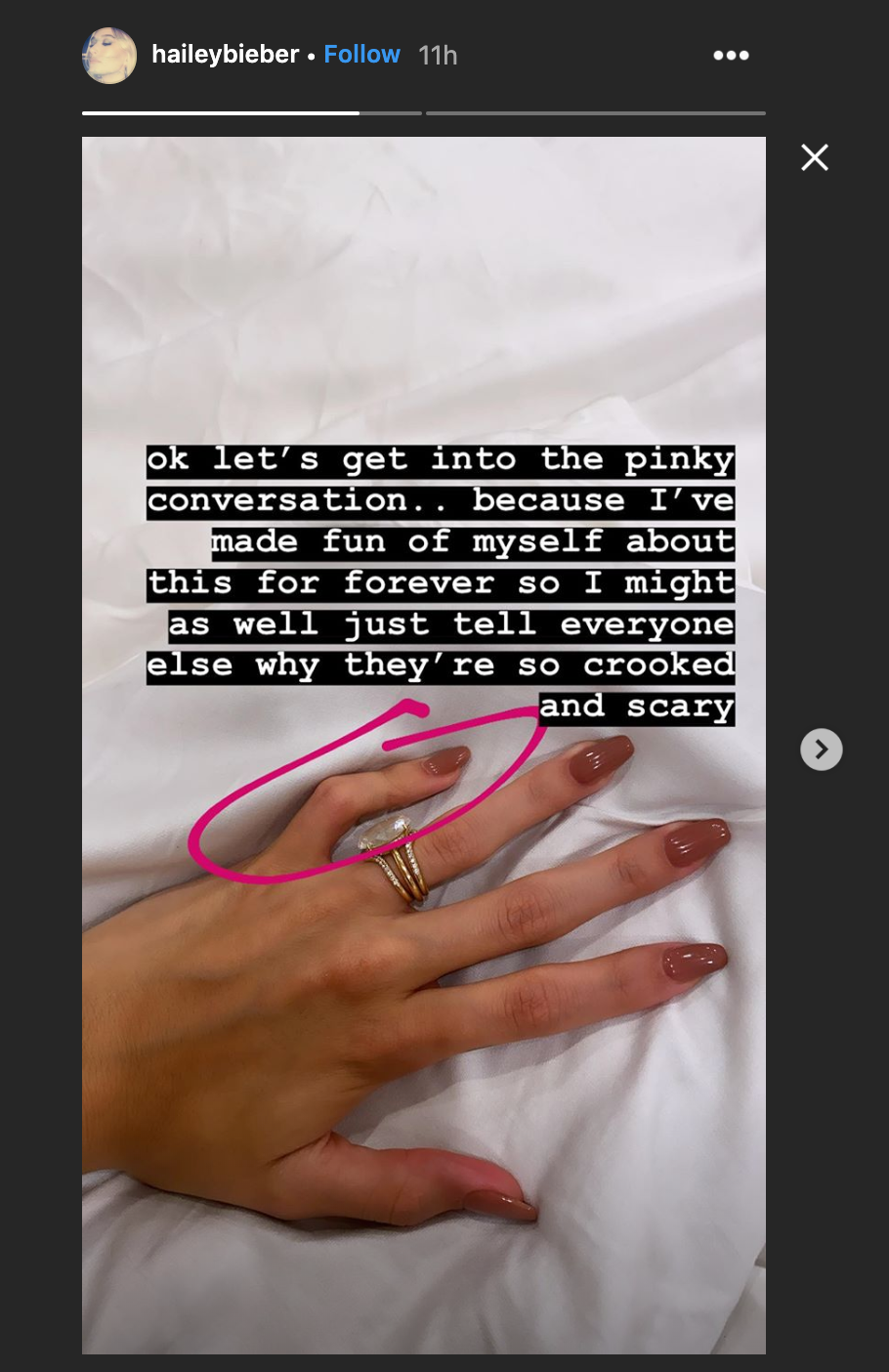 In a since-deleted Instagram Story updated of the three-part series concerning her pinky fingers, Hailey revealed she has ectrodactyly, the Daily Mail reported. She shared a screenshot of a Wikipedia entry about the genetic condition.
"It causes my pinky fingers to look the way they do," Hailey wrote. "It's genetic, I've had it my whole life. So people can stop asking me 'WTF is wrong with her pinky fingers' here is what's wrong! Lol."
She continued, "So in conclusion please stop roasting me about my pinky fingers."
Article continues below advertisement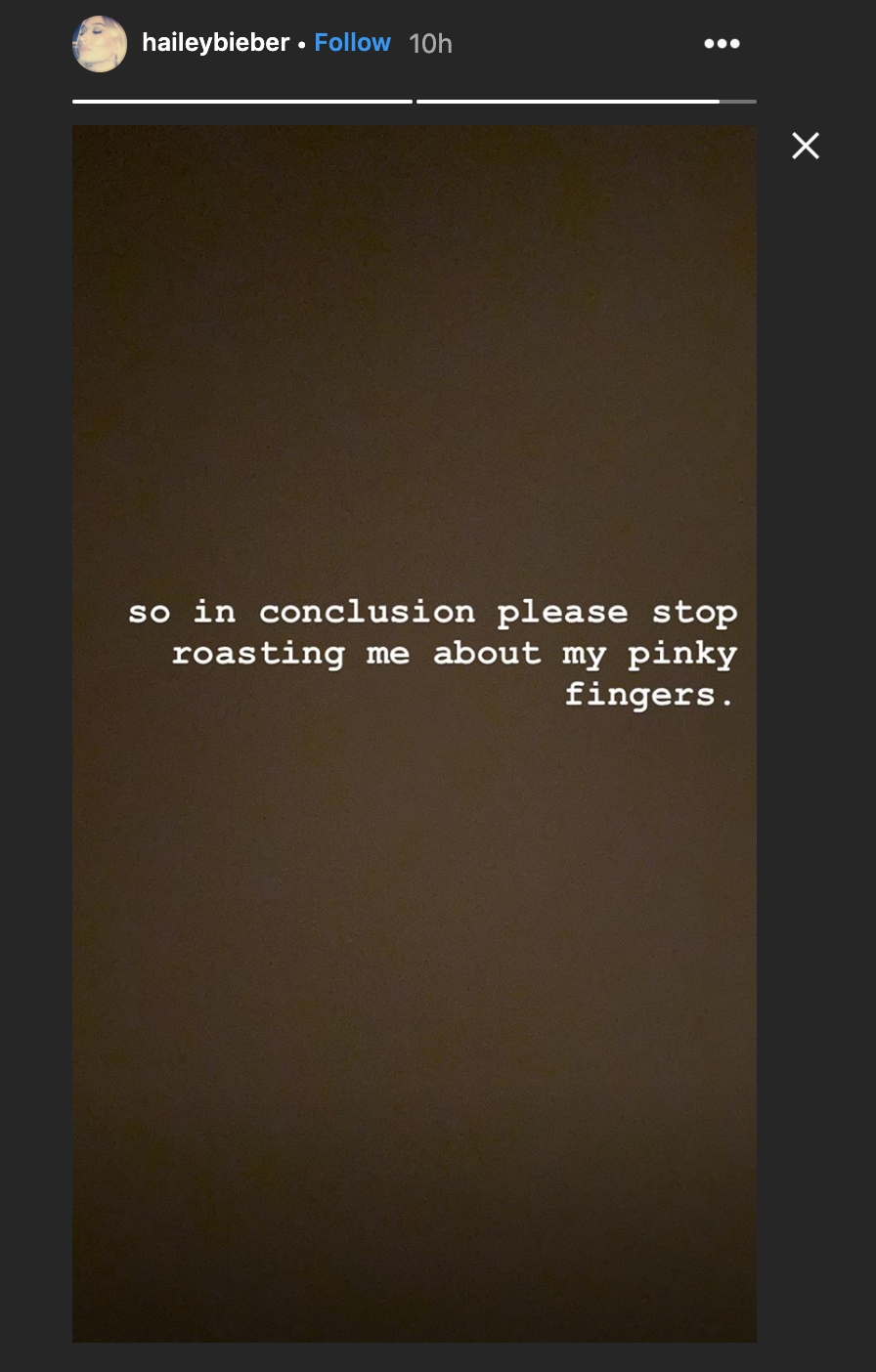 Justin almost didn't propose to Hailey — and no, it wasn't because of her fingers.
During a recent appearance on The Ellen DeGeneres Show, Justin opened up about how he wasn't sure if he would propose to Hailey. Because it definitely wasn't a commitment he took lightly.
Article continues below advertisement
"I was extremely nervous," he told Ellen on a show that aired on Jan. 28. "I felt, like, in the past, we talked about, you know, me asking the question and it felt like she would say yes. So, I wasn't really nervous about the saying yes, but the thing is just, like, I think I was more nervous about, 'Am I going to make this commitment? Am I able to make this commitment as a man and be able to honor, you know, what I say?''
Article continues below advertisement
Justin continued, "Because, you know, that's a serious commitment when you say you're going to love someone for better, for worse and, like, be faithful. That's a huge. Am I able to do that?' And so, I think that's really what I was battling with."
He added, "But I finally was like, 'I'm gonna make the decision and follow through with it and be a husband and, you know, this is what I've always wanted. I'm gonna choose this woman and just do it.'"
Article continues below advertisement
Hailey was the inspiration behind "Yummy."
In case you hadn't already figured it out, Justin's song "Yummy" is totally about Hailey. When Ellen asked him what it was about he was very straightforward. "My sex life. Yeah, I mean it is what it is, right?" he told her. "I'm married now… is it getting hot in here?"
And now we know.
Article continues below advertisement
In the future — if you happen to see a photo of Hailey in which her hands are visible — please don't freak out and then ask "what's wrong" with her pinky fingers. She has a genetic condition called ectrodactyly, and that's just how they look. That's all there is to it.