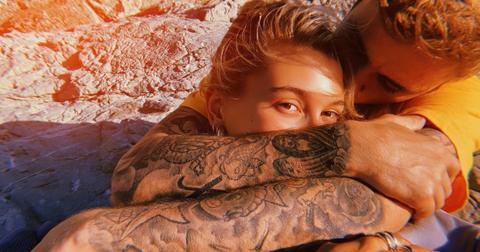 With All This Drama We Kind of Forgot — When Did Justin Bieber and Hailey Baldwin Start Dating?
By Abi Travis

Updated
When it comes to relationships, things can change pretty quickly. When it comes to celebrity relationships, those changes are plastered all over the internet and social media, with millions of people weighing in with their opinions. Justin Bieber and Hailey Baldwin's relationship was always destined to hit headlines — not only are they both super famous in their own right, but Justin was (obviously) involved in a highly public on-again-off-again relationship with Selena Gomez for years.
But there have been so many headlines that you may actually start getting confused, and we don't blame you one bit. The whole Justin Bieber-Hailey Baldwin timeline can be a bit of a blur, what with the dating and the breaking up and the getting married and then getting married again… So let's just settle this once and for all: When did Justin Bieber start dating Hailey Baldwin?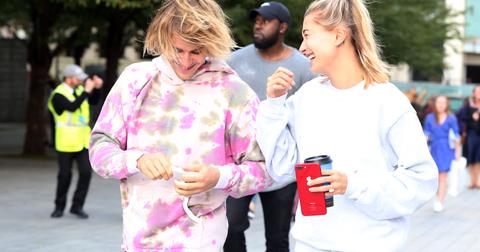 When did Justin Bieber start dating Hailey Baldwin?
It probably won't surprise you to learn that there isn't just one clear and easy answer to this question. According to ELLE, Justin and Hailey first became a romantic item way back in January 2016. After attending a New Year's Eve party together (and reportedly making out a bunch at said party), Justin seemed to make their relationship public by posting a photo on Instagram of the two of them kissing.
However, in February 2016, Hailey told E! News that the two were "not an exclusive couple," adding, "relationships at this age are already complicated, but I don't really like to talk about it because it's between me and him." Fair enough!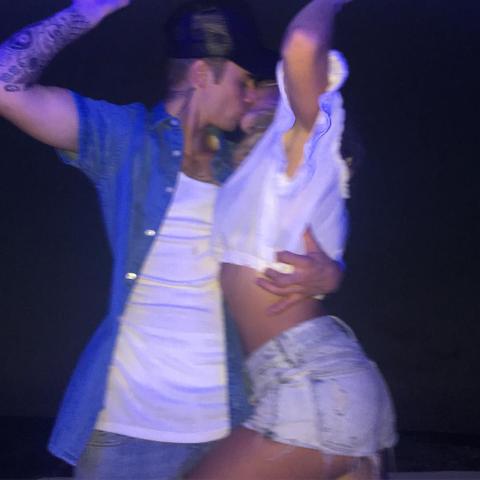 By March, the two had reportedly ended their romantic involvement. But, of course, as we now know: They got back together. That happened in June 2018. By July, they were engaged. In September, they got legally married. Then, on Sept. 30, 2019, they got married again in their official/religious ceremony. Whew. Quite the whirlwind.
When did Justin and Selena break up?
Of course, you can't really talk about Justin Bieber and Hailey Baldwin without also mentioning Selena Gomez. As we all know, Selena and Justin were an It couple for many, many years, with a bunch of on-again-off-again, will-they-won't-they drama thrown in for good measure. After several years of the back and forth, Justin and Selena officially broke up for good in October 2014.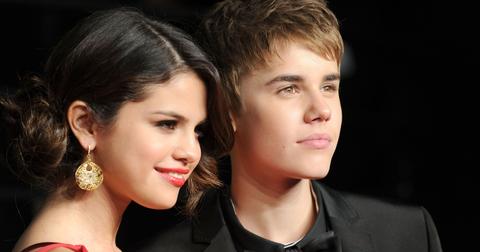 ...At least, until they got back together again in late 2017. In October of that year, the two began hanging out a lot, ostensibly just as friends. But the "just friends" label didn't seem to stick long. In November 2017, TMZ reported that the two had shared a kiss at a hockey rink, apparently sealing the deal on their recoupling.
Justin and Selena continued a public relationship until March 2018 when they officially, officially broke up for good. And you know the rest.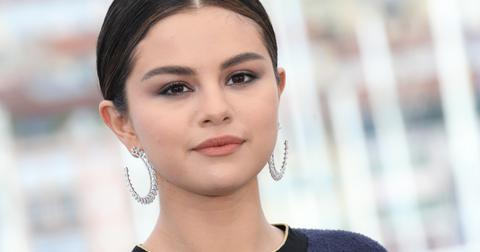 In case you missed it, Selena Gomez just released a new song that people are convinced is about Justin Bieber.
In Selena's newest single, "Lose You to Love Me," she sings about a toxic relationship that kept her from loving herself. "I needed to hate you to love me… I needed to lose you to love me," she sings while gazing mournfully and angrily into the camera. "In two months you replaced us/ Like it was easy," she sings. 
Two months, huh? Sounds like the time period between Justin and Selena's breakup and the beginning of Justin and Hailey's relationship, if you ask us.
People also think Hailey Baldwin's recent Instagram Story may be a response to Selena's song. 
Shortly after the song dropped, Hailey shared a screenshot of Summer Walker's "I'll Kill You" in her Instagram Story. Seems a little dramatic if it actually is a reaction to Selena's new song, but again, this is all just fan speculation.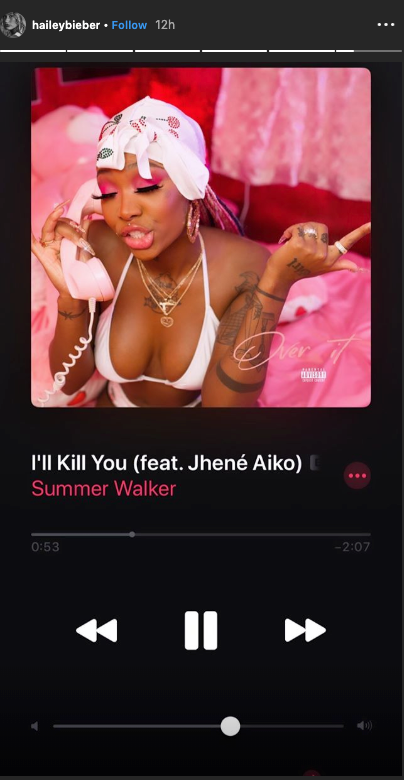 So far, both Justin and Hailey have kept mum about the new song. We'll see if that changes. Knowing the history between Justin and Selena (and between Justin and Hailey), change seems to be one of the only things we can truly count on. Or maybe Selena's lyrics will prove true, and "the chapter is closed and done."