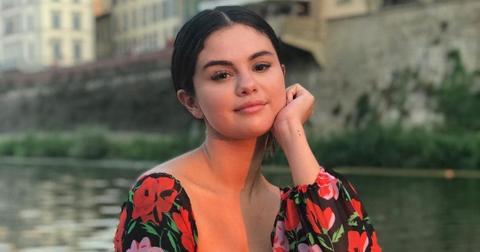 Is Selena Gomez Dating Anyone Right Now? Here's What We Know
By Nakeisha Campbell

Updated
Though her on-again, off-again ex-boyfriend recently tied the knot with Hailey Rhode Bieber for the second time, the 27-year-old singer is as radiant as ever and thriving. But is she seeing someone new?
Who is Selena Gomez Dating?
According to a source close to Selena, the "Wolves" singer is too busy focusing on her own life to pursue a relationship. Plus, she doesn't regret moving on from Justin at all. 
The source said: "Selena knows she's better off without Justin, and that it's the healthiest decision for her. She is open to dating, but right now she is solely focused on herself and enjoying life to the best of her ability, and getting back to being the Selena that she and all of her close ones knew prior to dating Justin."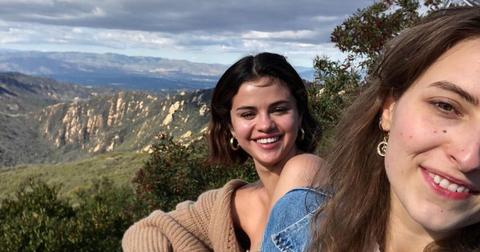 So it looks like Selena isn't actively looking for a new boo right away, but taking the time to prioritize herself has already started to pay off. 
"She is in a good place," the source continued. "She has been hanging out with old friends and family and keeping herself out of the limelight and away from public places where she might feel bombarded or overwhelmed."
"Selena has an amazing support system and couldn't be more grateful. All of these things have helped drastically reduce her anxiety and have been huge proponents in her healing process."
Is it true that she dated Zac Efron?
When Zac Efron followed Selena on Instagram back in February, it immediately sparked dating rumors. It also didn't help that fans saw her bikini pics as thirst traps for the Baywatch actor. 
But one source confirmed that Selena was still single and not looking to date anyone, especially since she'd only recently completed her treatment for anxiety and depression at the time.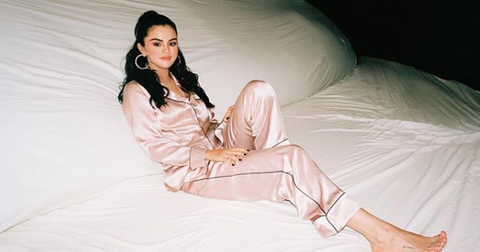 There have also been rumors that Selena was secretly dating someone in April. InTouch Weekly reported that the singer had a new boyfriend and that the relationship was "semi-serious." Sources also claimed that "he's been spending a lot of time at her house."  But since there's no proof and this was never confirmed, we're guessing that this was definitely a rumor.
What is Selena up to now?
As literally every fan knows, Selena is working on new music for her upcoming album, "SG2." In a recent interview, she revealed that the songs will focus on her personal story.
She said: "There will be no collaborations on it. Working on this new record, I just wanted it to be me, all me. Every song is a story I've experienced. To that point, I think there's no one who's going to tell my story better than myself. I just really wanted to kind of just live with my story a bit and create it into something that means a lot to me." 
Aside from working on new music, Selena has also been acting and executive producing. Her most recent film, The Dead Don't Die, was released in June 2019 and her upcoming films include Dolittle and Hotel Transylvania 4.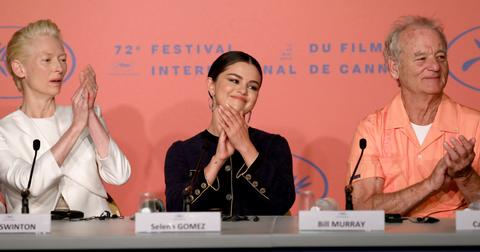 Additionally, she's been executive producing Netflix's 13 Reasons Why since 2017 and her newest project, Living Undocumented, is set to premiere on Netflix on Oct. 2. The docuseries will follow eight families in the U.S. as they face potential deportation.
Now that she's got several projects in the works and the best support system ever, we can totally see why she's happily single.