Taylor Lautner Is Engaged to Tay Dome — and They Both Will Have the Same Name
How did Taylor Lautner meet Taylor Dome? The duo are engaged and their future married names are drawing a lot of attention online.
Many fans first fell in love with Taylor Lautner thanks to his starring roles in Sharkboy and Lavagirl and the Twilight series. Over the years, he's played some memorable characters, and his fan base is always looking forward to his next role. Aside from that, many people are really curious about his love life and on that front, he just shared some big news.
Article continues below advertisement
In November of 2021, Taylor announced that he was engaged to Tay Dome. "Cannot wait to spend forever with you," he said in an Instagram caption. The two had been dating for a couple of years, but how did they even meet? It turns out the person who introduced them is an important part of both their lives and felt like they were "perfect for each other" from the beginning.
Article continues below advertisement
How did Taylor Lautner meet Taylor Dome?
According to an Instagram post, Taylor and Tay met through his sister, Makena Moore. It's not clear when they started dating, but the first post of them on her Instagram was made in October of 2018. Makena made her own post about their engagement saying she knew she had to introduce them when she met Tay.
"Not to toot my own horn or anything, but I'm feeling tooty ;) think I picked out a good one for my brother," the caption says. Tay also commented a ton of crying and white heart emojis on the post. Taylor commented as well in all caps saying, "You did good, kid."
Makena's caption continues by saying that she met Tay in a small Nashville church but she doesn't say when that was. She says they "couldn't be more perfect for each other" and that she sees Tay not only as a best friend but as a sister as well.
Article continues below advertisement
Who is Tay Dome?
Tay's Instagram bio lists her as a registered nurse. In a nursing Q&A on her YouTube channel, she says that she works three 12-hour shifts per week at her hospital on the telemetry floor. According to The National Library of Medicine, telemetry units are for patients who have life-threatening irregular heartbeats and are at risk for sudden death.
Article continues below advertisement
In her Q&A, Tay says that in her hospital, each nurse is assigned four patients, each of whom has a heart monitor. She also says that nursing school was one of the hardest things she's done but it's also very rewarding.
Aside from that, Tay is an influencer with close to 400,000 followers on Instagram and over 14,000 on YouTube. She posts lots of lifestyle content. Plus, she's a dog mom. She has an Instagram for her two dogs — Remi and Lily — whom Taylor says will be the flower girls at his upcoming wedding.
Article continues below advertisement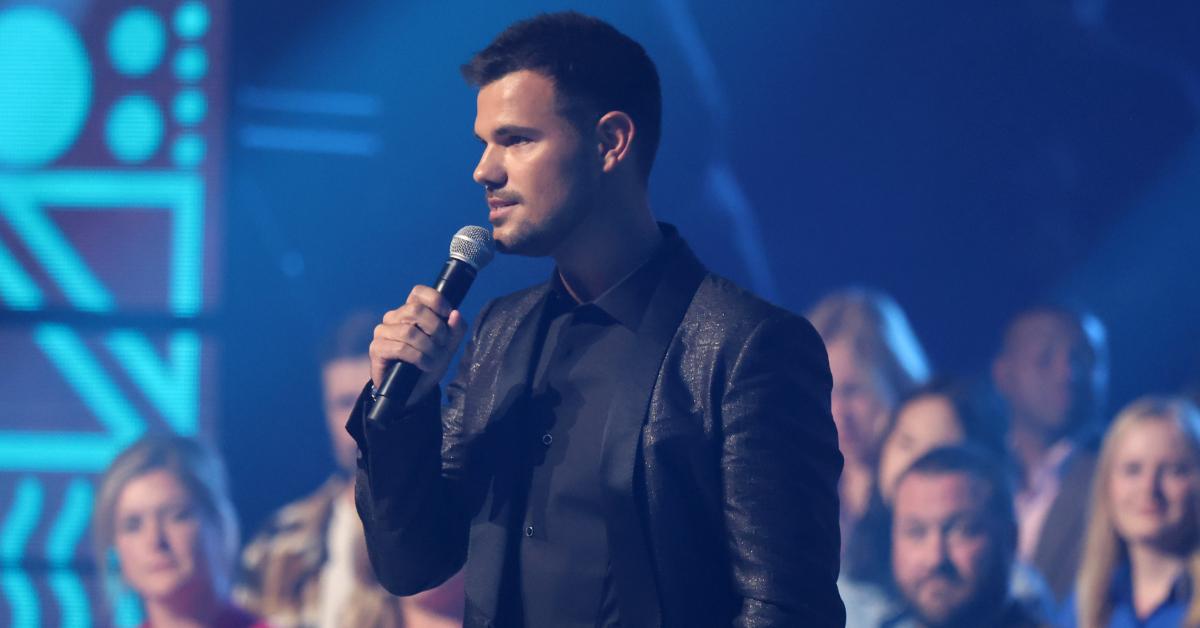 Taylor Lautner shared that Taylor Dome will be taking his last name.
The news of Taylor and Tay's engagement has had fans swooning over the couple for some time, but the latest reason why they're making headlines has to do with their names. Indeed, Taylor revealed in an interview with Kelly Clarkson that Tay will be taking his last name, making both of their legal names Taylor Lautner.
"Her name is Taylor," he said to the host, noting that they "keep it super simple or super complicated." On the topic of having the same legal name, he added, "[It was] like, are you into this last name? 'Cause we already share one name, so it's gonna be extra complicated. We're literally going to be the same person."
Congratulations to Taylor and Tay on their upcoming wedding!