Sharkboy and Lavagirl Are Back, but Where Is Taylor Lautner?
Sharkboy and Lavagirl are coming back in 'We Can be Heroes' but with a new Sharkboy. So, where's Taylor Lautner and why is he not returning to his role?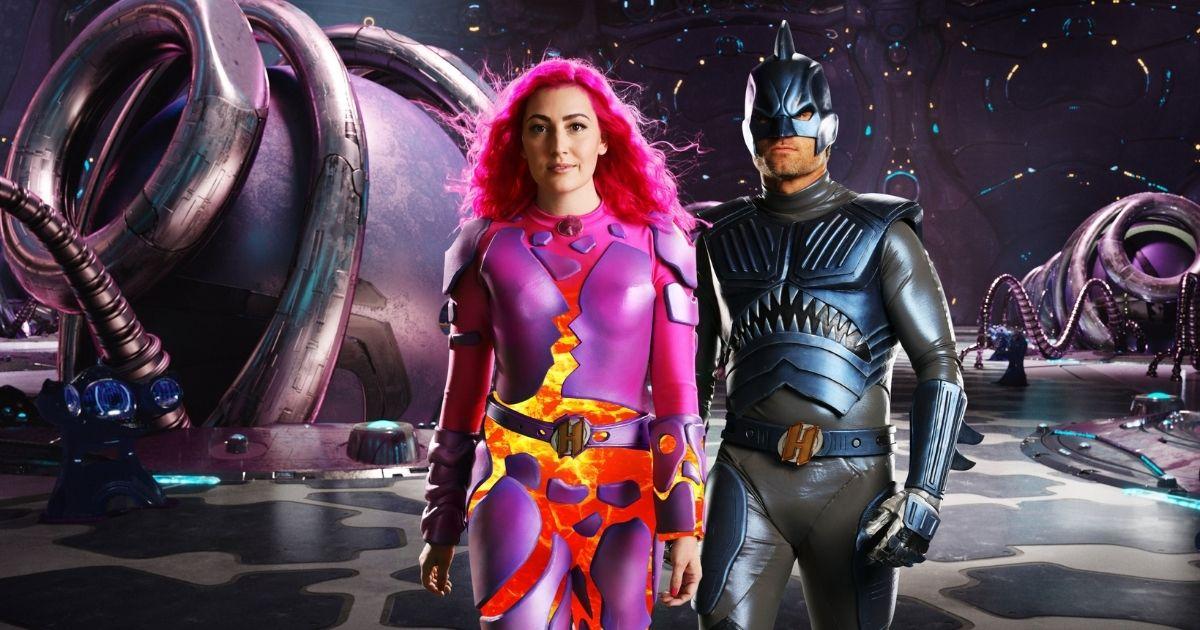 Some TV shows and movies seem to define our childhood — whether it be our own or our kids. A surprising hit was The Adventures of Sharkboy and Lavagirl, a fantasy action movie for kids that followed unlikely heroes: a half-boy-half-shark being called Sharkboy and half-girl-half-lava being named Lavagirl.
Article continues below advertisement
It's silly-sounding, but the movie was incredibly fun, and Netflix surprised fans by bringing the characters back. We Can Be Heroes is the upcoming movie, and almost the same time has passed in that world as our own, so there've been some changes — and a new Sharkboy. Yep. Taylor Lautner is out, and a new actor is in, and here's what we know.
Article continues below advertisement
'We Can Be Heroes' is introducing a new Sharkboy.
There have been rumors for a long time that we were going to get a sequel to the surprise hit from 2005. While we're not yet getting an official sequel, we will see the characters again in a new movie, We Can Be Heroes.
Produced by Netflix, the new movie will reunite viewers with Lavagirl and Sharkboy years in the future from when we last saw them.
The new adventure that these two unlikely superheroes find themselves in is a situation that many of us can relate to.
Article continues below advertisement
Yep, the two are now adults, and they're also parents. The original movie's dedicated fan base is about the age where they, too, would start to become parents, so it seems fitting to bring them back with this storyline. However, there is one catch in We Can Be Heroes — a new Sharkboy actor is replacing Taylor Lautner.
Article continues below advertisement
Writer and director Robert Rodriguez, who directed the first Sharkboy and Lavagirl and was tapped to do We Can Be Heroes, said this new movie isn't centered on these two characters but instead they simply make an appearance.
"Sharkboy and Lavagirl show up as superhero parents who now have a daughter who has shark and lava powers," he said in July. He later clarified that "the only speaking role is for Lavagirl," so it's not known how big this appearance will be in the new movie, he explained as, "like an Avengers team, but they all have kids."
Article continues below advertisement
Taylor Dooley, who played the original Lavagirl, did dust off her lava suit and reprise her role for this new film. However, Taylor Lautner, who was the original Sharkboy, will not appear.
Article continues below advertisement
There have been no discussions on why he didn't take on the role, whether he wasn't offered, didn't want to return, or if the timing of it all just didn't work for him. Perhaps he wasn't interested in returning for a non-speaking role. Don't fret though — while the OG would be best, Sharkboy is still returning, played by J.J. Dashnaw now.
So, who is J.J. Dashnaw? He's traditionally not someone whose name we see on the top billing of movies — like he won't be for this movie. However, he's been around for a long time as a stuntman and stunt coordinator. He has appeared in small roles on many TV series, though, including The O.C., Criminal Minds, and several C.S.I. series. He was most recently in S.W.A.T.
Given the Sharkboy character is reported to not have any speaking lines, likely just jumping around doing his superhero shark thing, J.J. sounds like he'll do just fine.
We Can Be Heroes is slated to drop on Netflix on Jan. 1, 2021.