Taylor Lautner Can't Seem to Escape Nose Job Rumors
Did Taylor Lautner get a nose job? Plastic surgery rumors continue to plague the actor years after 'Twilight'.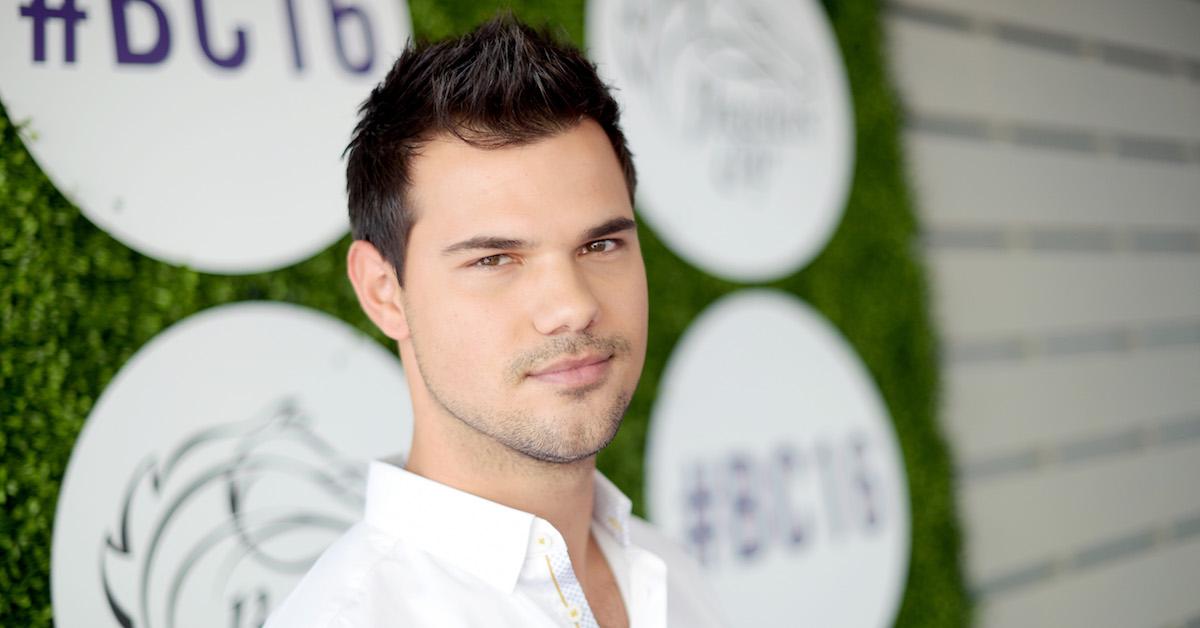 A decade ago, Taylor Lautner was at the top of Hollywood's heartthrob list thanks to his breakout role as Jacob Black in the Twilight franchise. But since the final film's release in 2012, the 28-year-old has struggled to get work.
Some fans have even speculated over the years that the Scream Queens alum underwent plastic surgery, specifically a nose job, to attain "a more masculine look" in order to compete with other actors his age.
Article continues below advertisement
Given that his former co-star, Robert Pattinson, was recently named the most handsome man in the world based on a scientific calculation that assesses the proportions of one's face, it's not totally preposterous to think that Taylor could've been persuaded to go under the knife.
Did Taylor Lautner get a nose job?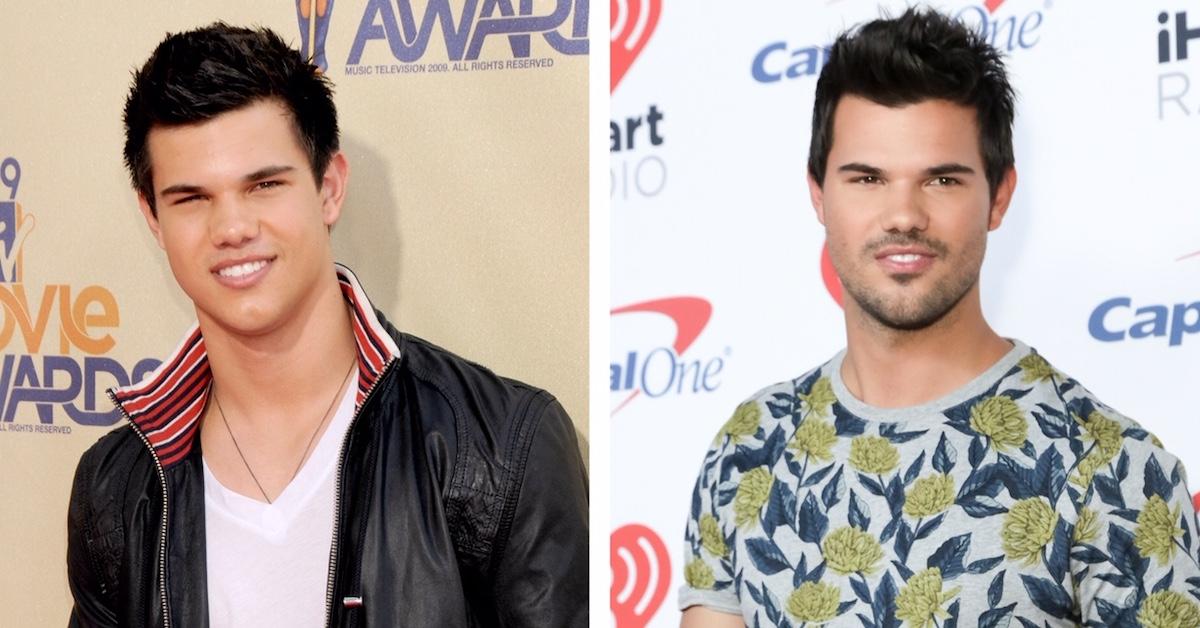 The Michigan native has never commented on rumors that he got work done, but he was very open about the pressure to bulk up following the release of the first Twilight movie.
Article continues below advertisement
Taylor confirmed at the time that there had been talk of replacing him in the sequel New Moon due to his rather lean figure, but he was determined to show the producers that he could successfully transform his body to fit the books' description of Jacob.
"As soon as I finished filming Twilight, I knew I had to get to work right away; there could be no waiting involved," he explained to Interview magazine in 2009. "For New Moon, I'm 30 pounds heavier than I was in Twilight."
But the Cuckoo star took things a little too far at one point. "I was going [to the gym] seven days straight. I had put on a lot of weight, and then I started losing it drastically… It turned out I was overworking myself," he revealed. "My trainer told me that I couldn't break a sweat because I was burning more calories than I was putting on."
Article continues below advertisement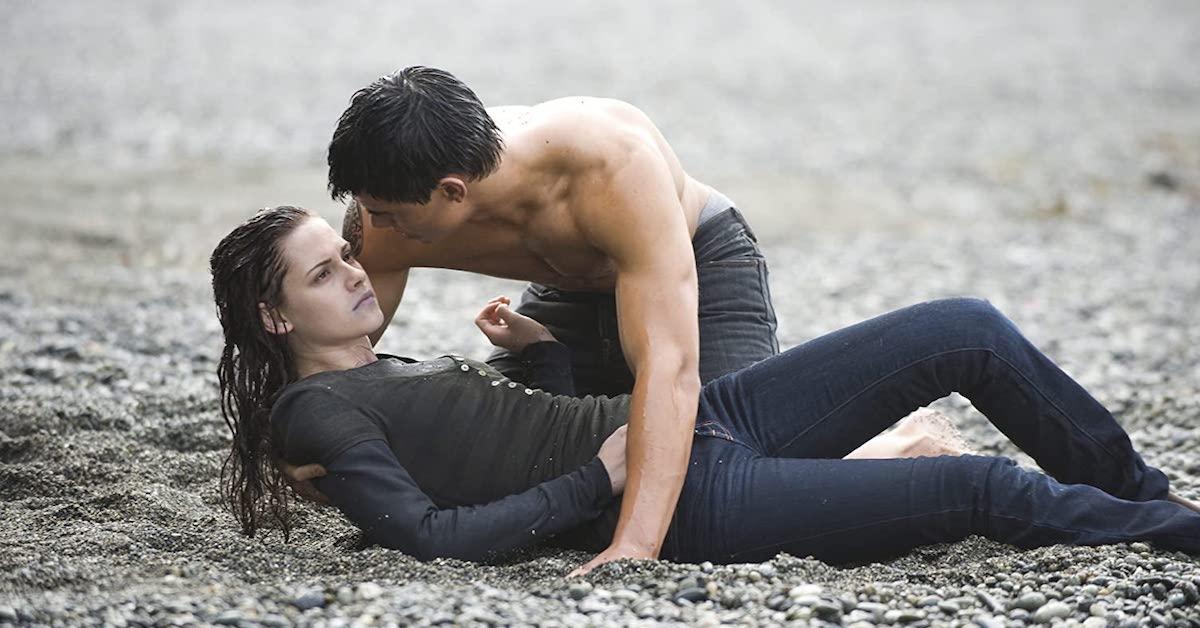 The hardest part of trying to gain so much muscle in such a short period of time was the amount of eating involved, Taylor said. "At one point I had to shove as much food in my body as possible to pack on calories," he shared. "If I would cheat on eating one day, I could tell. I'd drop a few pounds."
So, did the stress of the spotlight also cause the actor to tweak his facial features? We may never get a straight answer.
Article continues below advertisement
Taylor Lautner previously supported his sister through heart surgery.
The MTV Movie Award winner has never talked about undergoing any type of surgery himself, but he did document his sibling Makena's second heart procedure on Instagram in 2018. "You are much braver than I," he wrote next to a photo of the brunette beauty at Children's Hospital Los Angeles.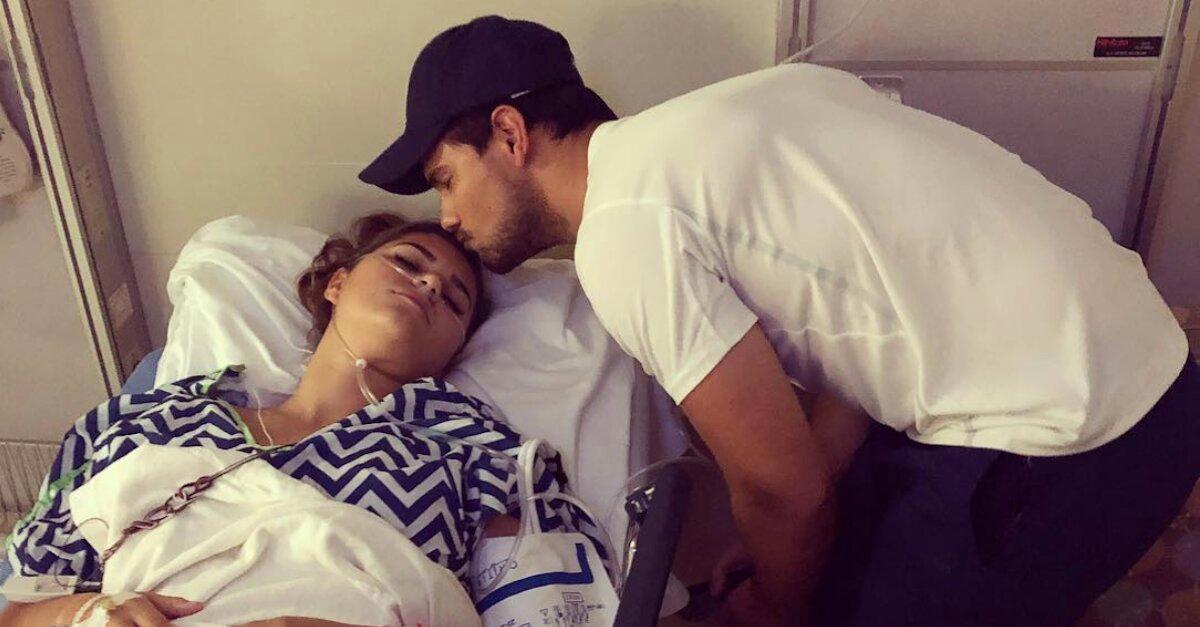 Makena opened up about being diagnosed with a rare condition called SVT, which is defined as an abnormally fast heartbeat, during a 2016 TEDx talk in Valencia, Calif. "I realized the unexpected does happen, it happens to everyone," she stated.
"And what I've learned through all of this is that it's not what happens to you, it's what you make out of what happens. You can be a stronger person through the things that you go through."
We love this duo's special sibling bond.