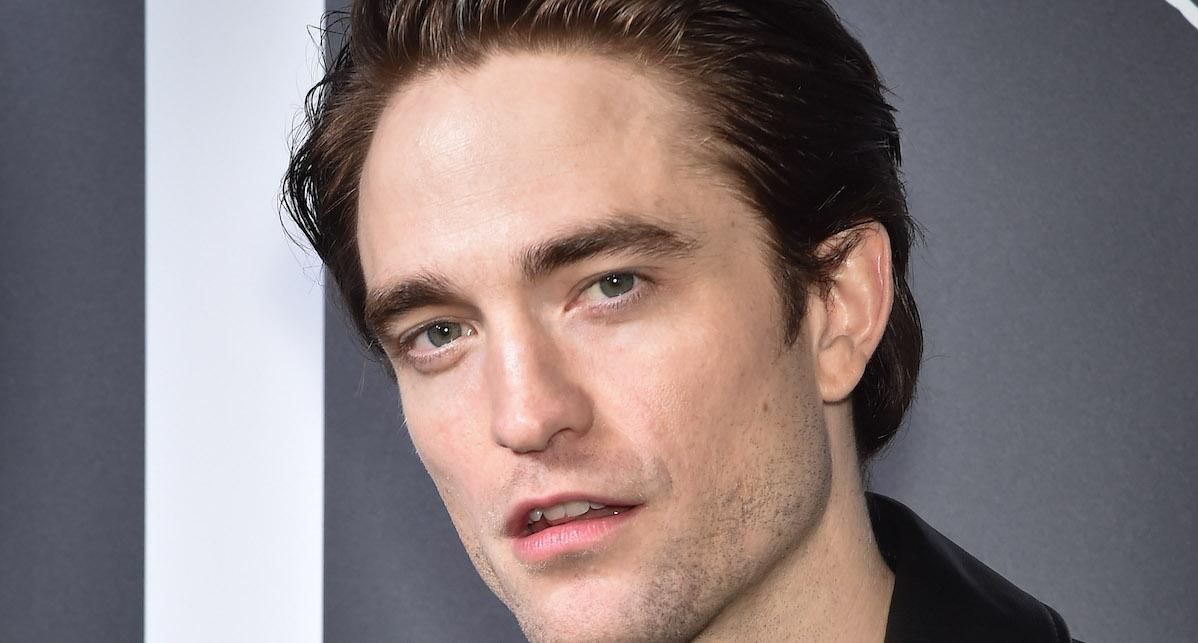 Science Says Robert Pattinson Is "the Most Handsome Man in the World" — Let's Break Down What That Means
Everyone remembers back in 2019, when John Legend was voted PEOPLE's "Sexiest Man Alive," and those of us who saw Once Upon a Time In Hollywood can agree that Brad Pitt is forever going to be the man of our wildest dreams. But apparently, neither drool-worthy celeb is considered to be "the most handsome man in the world" — according to science, it's Robert Pattinson.
Article continues below advertisement
But we can't help but wonder how "science" proves the former glittery vampire to be more attractive than all the other men out there — is Robert Pattinson truly the most handsome man alive right now? And in all honesty, with no disrespect to Rob, why didn't Idris Elba win? We're taking an in-depth look at the golden ratio, which apparently supports this theory.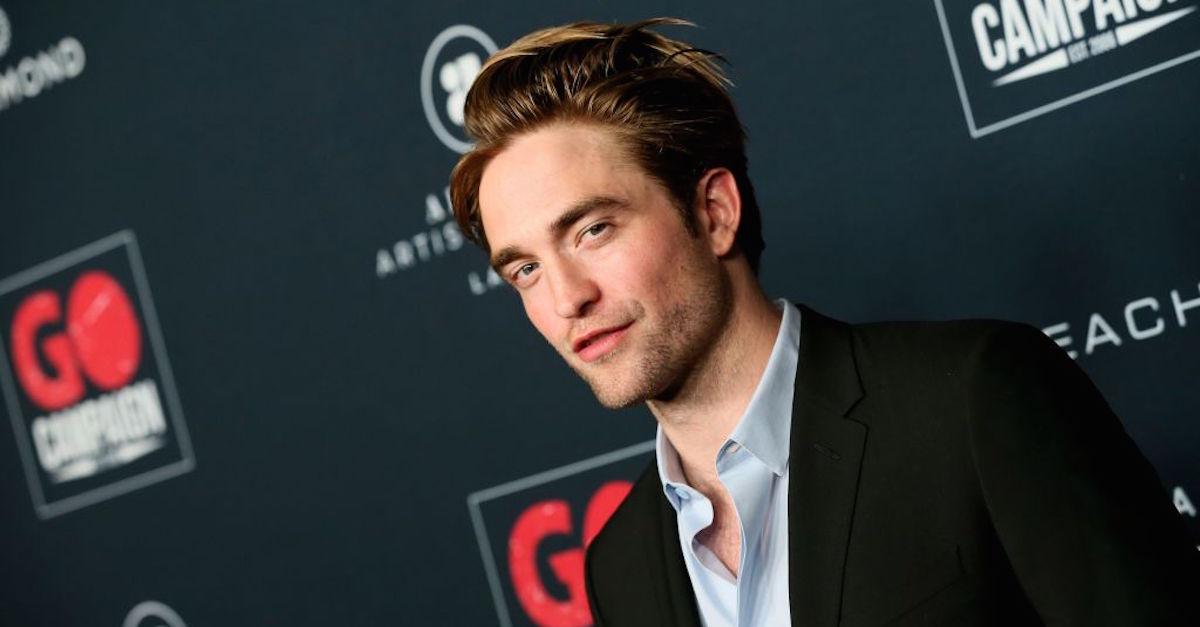 Article continues below advertisement
Robert Pattinson is the most handsome man in the world based on the Golden Ratio.
The Golden Ratio of Beauty Phi is an ancient Greek theory, and it apparently proves that Robert Pattinson is the most handsome man alive. According to KMOX Radio, the formula evaluates "physical perfection," measuring the symmetry of facial structure, eyebrows, eyes, jaw, chin, nose, and lips. Each category is then given a numerical score, before its compared to other celebrities' scores.
According to Math Central, this technique has been used by several artists and architects for hundreds of years, to create various world-famous masterpieces. Leonardo DaVinci, for example, utilized it to create the iconic "Mona Lisa" and "The Vitruvian Man". Now, scientists use the formula to delve into what makes someone "beautiful," which they believe is defined by how close the measurements of the face are to Phi, or 1.618.
Article continues below advertisement
But what is the point of these "beauty" studies?
Article continues below advertisement
"Robert Pattinson was the clear winner when all elements of the face were measured for physical perfection...These brand new computer mapping techniques allow us to solve some of the mysteries of what it is that makes someone physically beautiful," he said. "The technology is useful when planning patients' surgery." So, there you have it — he uses these findings as a reference for his own work.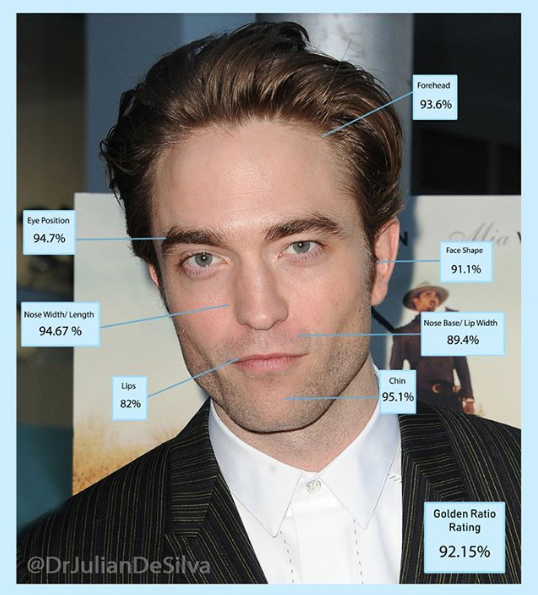 Article continues below advertisement
Were there any runner ups in the realm of handsome men?
Based on these studies, Pattinson's scores were closely followed by Henry Cavill, Bradley Cooper, Brad Pitt, and George Clooney. I'm truly mind-blown that hotties like Henry Golding or Michael B. Jordan didn't manage to make this exclusive list of handsome men, but alas, I digress.
Last year, these studies also showed Bella Hadid was "the most beautiful woman in the world." While Bella is a gorgeous woman, there are lots of beautiful ladies out there...but I guess her facial symmetry is truly "on fleek."
Article continues below advertisement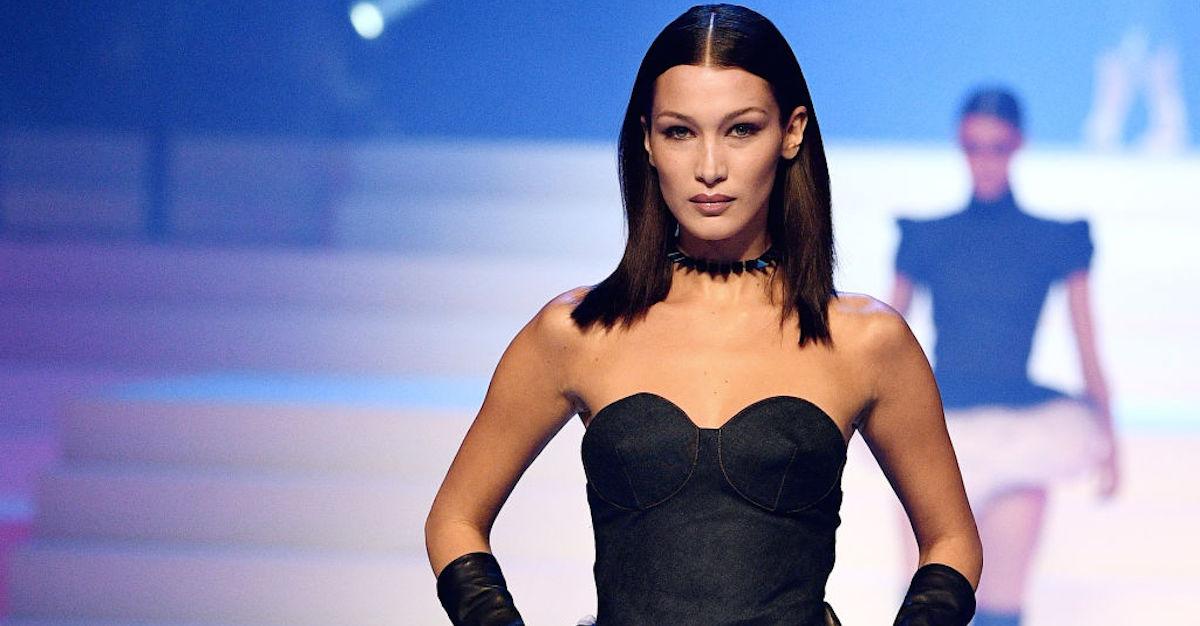 Is Rob the most handsome man out there? Maybe not in my eyes, but I can't deny his facial structure is truly phi-nomenal.