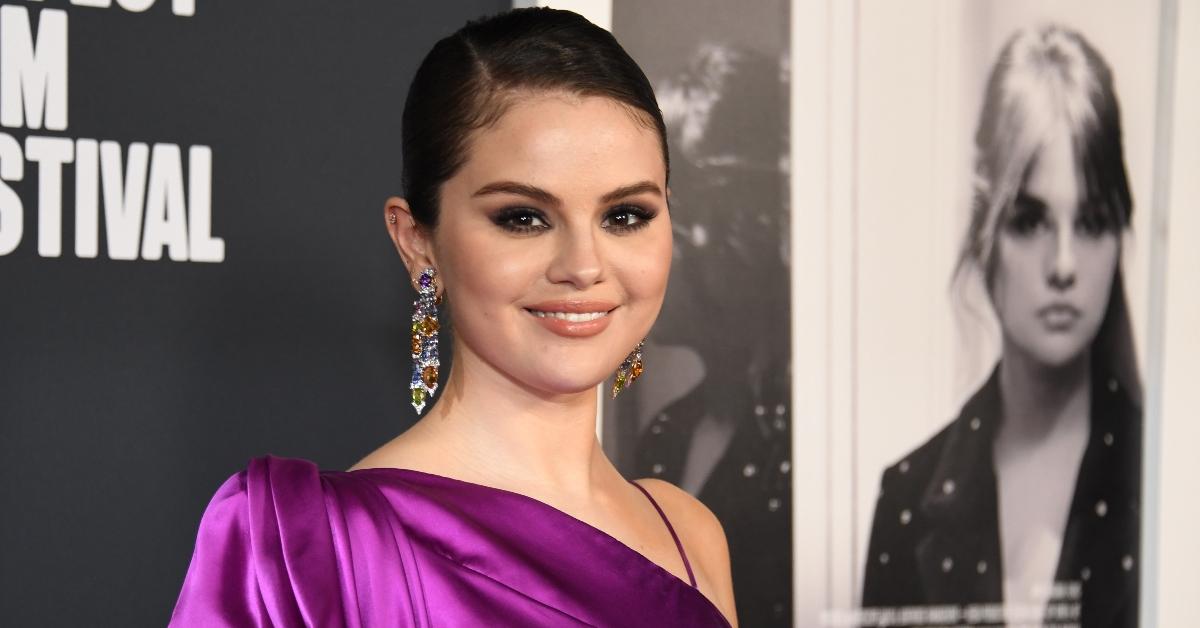 Did Selena Gomez Really Insult the Woman Who Donated a Kidney to Her?
There are a lot of brutal and beautiful moments in Selena Gomez's new documentary, My Mind & Me (AppleTV Plus). In one memorable snapshot of the entertainer's life, we see her react to a reporter who asked a thoughtful question but couldn't be bothered to listen to Selena's careful response.
"I don't wanna do that ever again. I feel like a product," she shares in the green room after the press junket.
Article continues below advertisement
Selena also takes viewers deeper into her struggles with lupus, which ultimately led to her needing a kidney transplant in 2017. After finding out she would be on the donor waitlist for roughly a decade, the singer's friend, actress Francia Raisa, offered to see if she was a match. Turns out she was so Francia quickly donated her kidney.
However, in a recent interview about the documentary, Selena might have accidentally insulted Francia. What happened with Selena Gomez and her kidney donor? Let's get into it.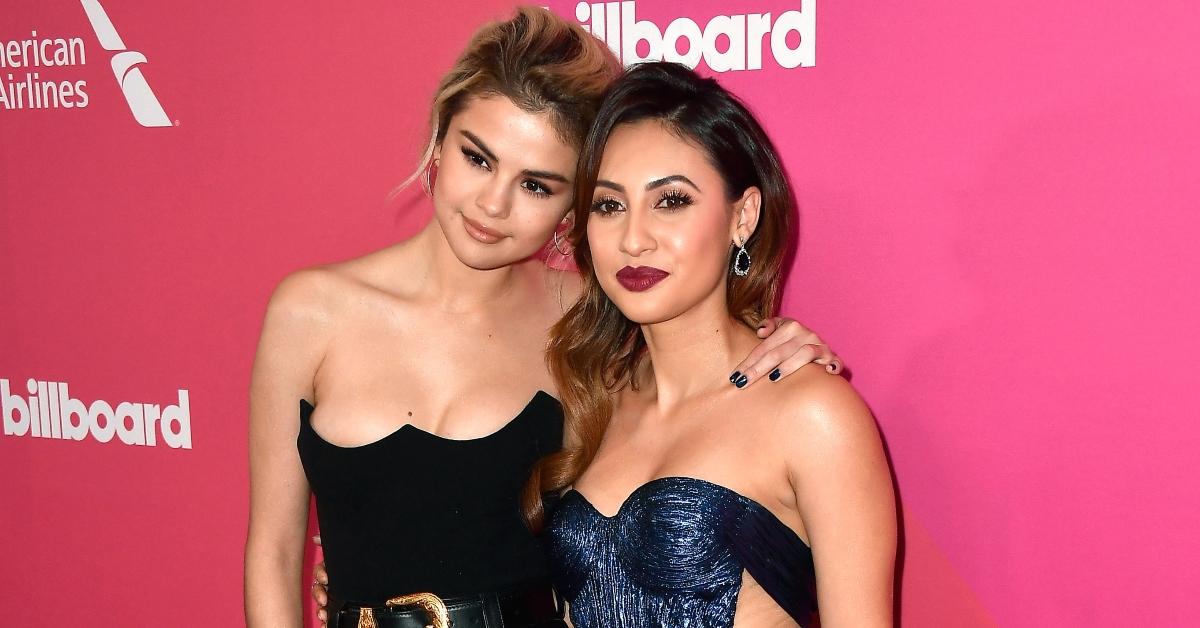 Article continues below advertisement
What happened between Selena Gomez and her kidney donor, Francia Raisa?
In a Nov. 3 interview with Rolling Stone ahead of the release of her documentary, Selena spoke openly about her mental health and how dealing with bipolar disorder made her feel alienated from her friends and peers.
"I never fit in with a cool group of girls that were celebrities. My only friend in the industry really is Taylor [Swift], so I remember feeling like I didn't belong," she said.
Article continues below advertisement
Article continues below advertisement
Evidently Selena got wind of the TikTok because she then commented, "Sorry I didn't mention every person I know." It's unclear to whom the obviously sarcastic apology was directed. Some replies speculated that she was apologizing to the original poster while others felt it could be a public mea culpa to Francia.
In the meantime, let's get to know Selena Gomez's kidney donor.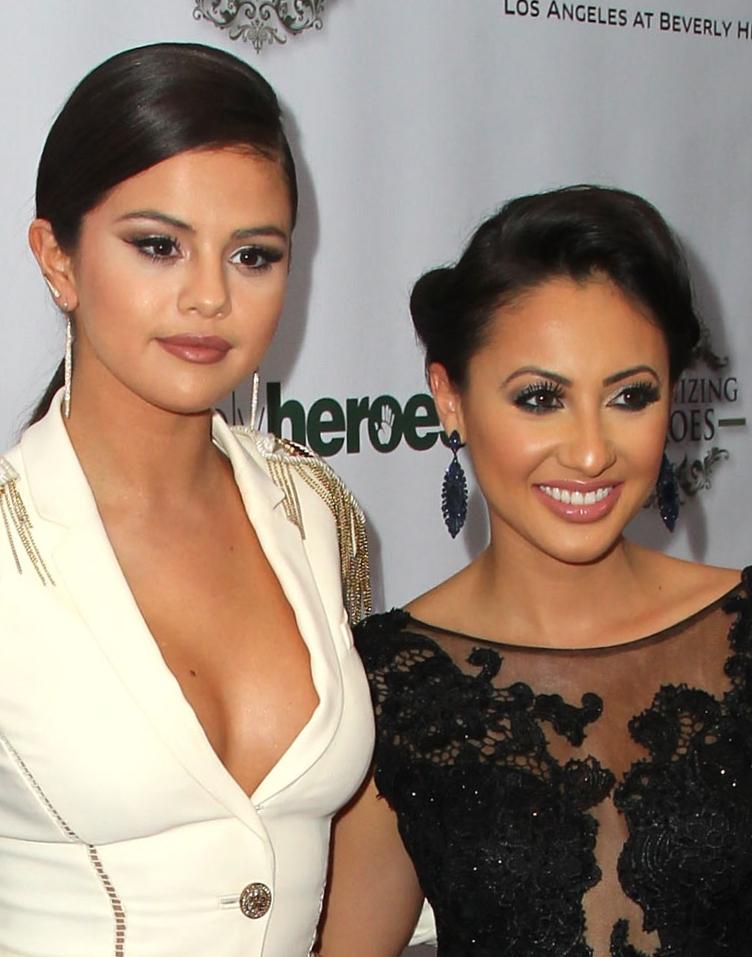 Article continues below advertisement
Francia Raisa donated a kidney to Selena Gomez in 2017.
Although Selena didn't publicly share what was happening to her at the time, she was gravely ill in the summer of 2017 and ended up needing a kidney transplant due to complications from lupus. It was her then-best friend and fellow actress Francia Raisa who stepped up to donate a kidney in order to save Selena's life.
"My kidneys were just done," Selena explained in October 2017. "That was it, and I didn't want to ask a single person in my life. The thought of asking someone to do that was really difficult for me."
The singer continued, "[Francia] volunteered and did it. And let alone someone wanting to volunteer, it is incredibly difficult to find a match. The fact that she was a match, I mean that's unbelievable. That's not real."
Article continues below advertisement
"One day she came home and she was emotional. I hadn't asked anything. I knew she hadn't been feeling well," Raisa, who was living with Selena at the time, told Today.
"She couldn't open a water bottle one day. She chucked it and she started crying. And I said, 'What's wrong?' and that's when she told me. And she goes, 'I don't know what to do. The list is seven to 10 years long."
"It just vomited out of me: I was like, 'Of course I'll get tested,'" Selena's then-BFF added.
Article continues below advertisement
Fast-forward to September 2020, and Selena shared a photo showing off her kidney transplant scar for the first time via Instagram.
"When I got my kidney transplant, I remember it being very difficult at first showing my scar. I didn't want it to be in photos, so I wore things that would cover it up," she captioned the shot of herself wearing a swimsuit. "Now, more than ever, I feel confident in who I am and what I went through ... and I'm proud of that."
My Mind & Me is currently available to stream on AppleTV Plus.