Madonna's Recent TikTok Video Has Fans Wondering What Happened to Her Face
Madonna's new look on TikTok has fans speculating if she had any plastic surgery done on her face. Here's what we know so far.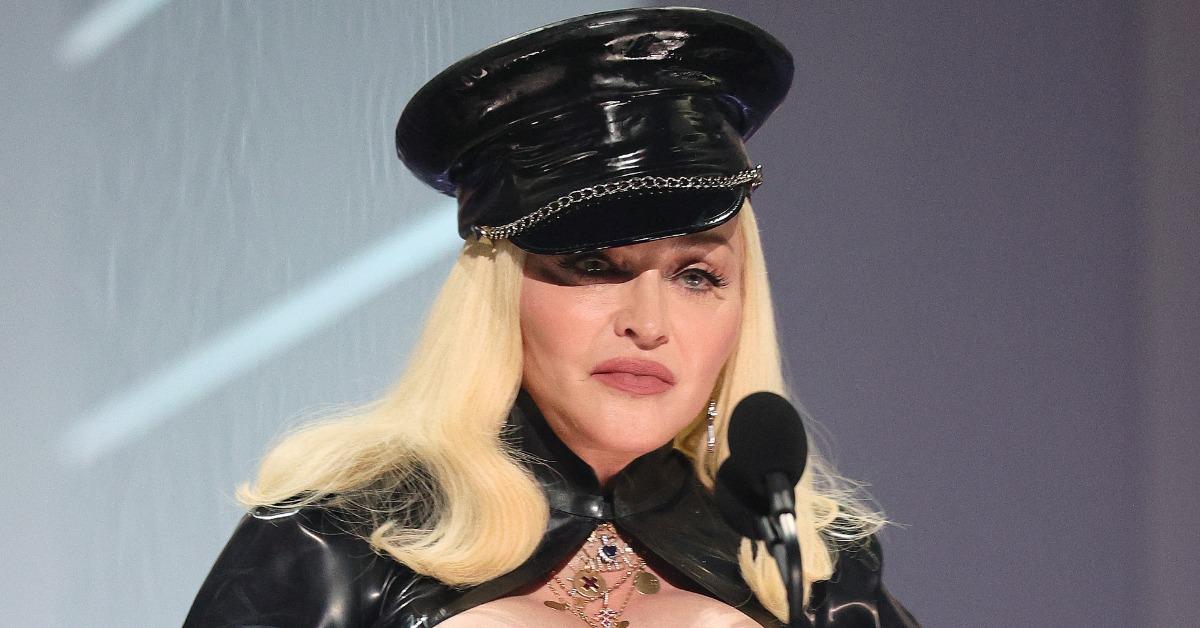 There are few cultural icons on the planet who have had the resounding impact that Madonna has had throughout her career. Often considered one of the — if not the — biggest pop stars of the modern day, she has won seven Grammy Awards and been nominated for a whopping 28 others. Thanks to a decades-long successful run in the music industry, she has solidified her place in history in more ways than one.
Article continues below advertisement
Naturally, when you're as big of a star as Madonna is, fans tend to analyze every available public detail about your life. That's exactly what has been going down as of late, after the star posted a TikTok video that has viewers questioning if something happened to her face. So, does Madonna have a new look? Let's unpack what's going on.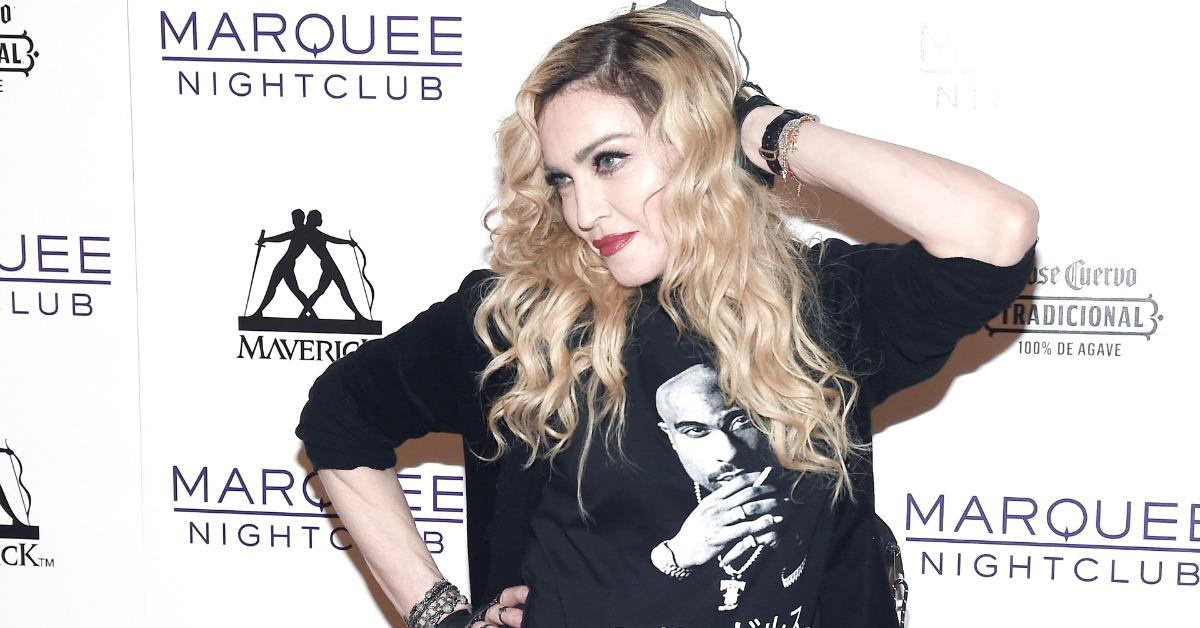 Article continues below advertisement
Does Madonna have a new look? Fans noticed something different about her face in a TikTok video.
In a recent TikTok video shared on her official channel, Madonna can be seen posing while the viral remix of her song "Frozen" plays in the background. She doesn't speak in the video at all, but toward the end, she leans in closer to the camera and blows a kiss. Fans were quick to call out the legendary singer for what seemed like a pretty noticeable change in the appearance of her face.
"This is completely unsettling," commented one user, whose opinion was echoed by quite a few others as well. Another user chimed in with: "I can't believe what she has done with herself."
Article continues below advertisement
But at one point in the video, the singer's eyelashes move erratically for a split second — a glitch that can only be attributed to the use of an appearance-altering filter, many of which are prevalent on the likes of TikTok and Instagram.
So, while it's unclear if Madonna has ever had any plastic surgery, it appears that in this video she's using a filter.
Article continues below advertisement
Madonna has spoken out about her feelings regarding plastic surgery in the past.
Madonna has faced rumors of plastic surgery before, but she has remained tight-lipped about whether she's had any procedures done on her face.
However, she did address her feelings about plastic surgery back in 2012, when she said (per the Mirror): "I am certainly not against plastic surgery. However, I am absolutely against having to discuss it."
After a surprise 2018 performance in New York City, fans speculated that she had received butt implants. Taking to Instagram after seeing the comments (per Life and Style), she wrote: "Desperately seeking no one's approval and entitled to free agency over my body like everyone else!"
Although it remains unclear if Madonna has actually had any cosmetic work done, one thing that is for sure is that she clearly isn't letting up on being the moment anytime soon.