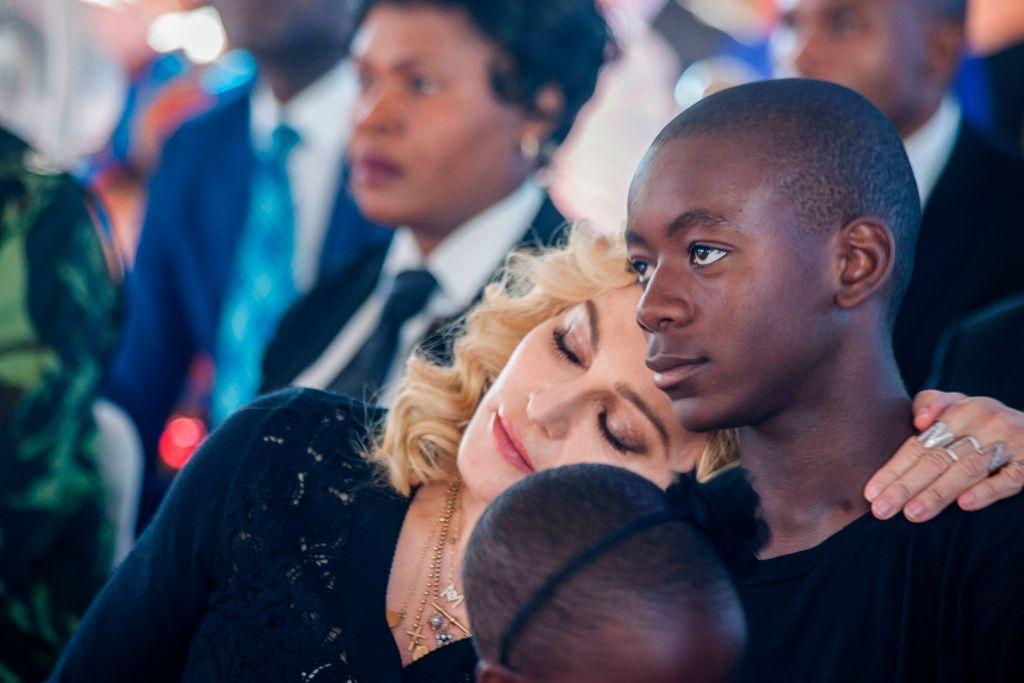 Madonna Posts Questionable Video of Son David Dancing to Pay Tribute to George Floyd
Today, in response to George Floyd's murder and the continuous acts of violence and racism that occurs in this country, Madonna posted a video of...her son dancing...to Michael Jackson? "Brutal murder travels around the world my son David Dances to honor and pay tribute to George and His Family and all Acts of Racism and Discrimination that happen on a daily basis in America," Madonna tweeted. In the video, her son David dances to Michael Jackson's protest song, "They Don't Really Care About Us."
Article continues below advertisement
The tweet has certainly sparked some backlash. Although Madonna probably meant well, Twitter users are confused why the pop star would think having her son dance for a video is an appropriate response to the infuriating events surrounding George Floyd's murder. "Wow. Racism is gone. Thank you girl," one Twitter use wrote sarcastically. "Thank you so much. I'm so glad he was able to stomp out racism with this deeply moving tribute. Y'all's hard work and sacrifice to the cause...how can we ever repay you?" another tweeted.
Article continues below advertisement
Article continues below advertisement
Some Madonna fans and folks in general weren't familiar with Madonna's son to begin with. Here's what to know.
Article continues below advertisement
Who is Madonna's son, David?
Madonna adopted the now 14-year-old David Banda in 2006 when he was 13 months old. David was born in the village of Lipunga, which is located in Western Malawi, Africa. Sadly, his siblings, Garnet and Babel, died when they were young, due to illnesses. According to The Guardian, David didn't know his mother, who died less than a week after giving birth to him. His father, Yohane Banda, felt that he needed to give his son David to an orphanage, since he didn't think he could take care of the boy alone.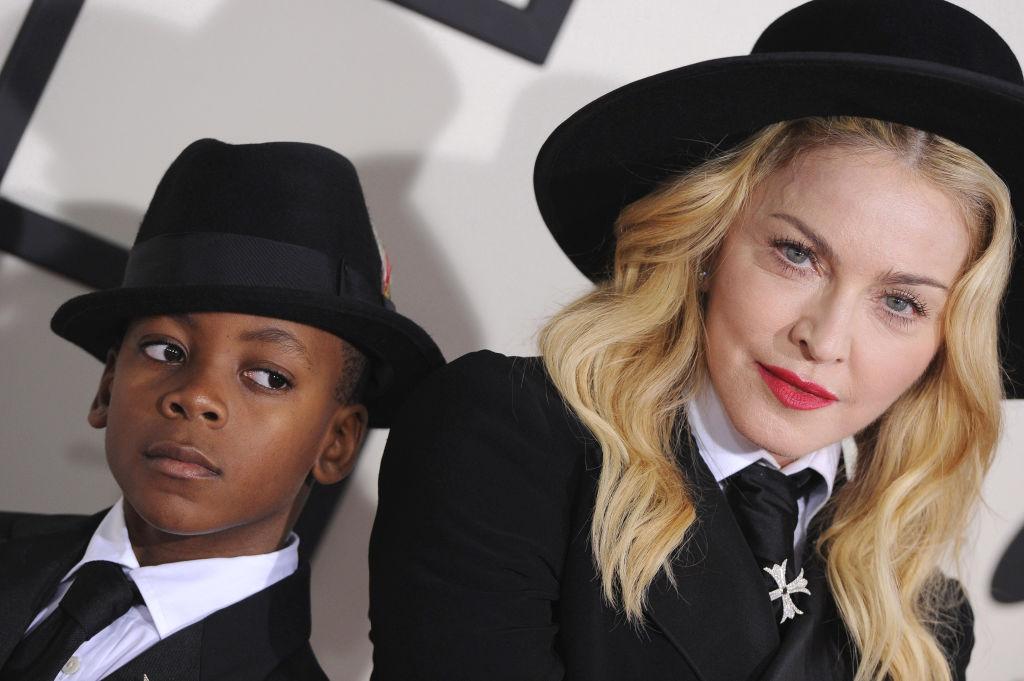 Article continues below advertisement
Back in 2006, Madonna made headlines when she adopted David, since she did so under shady-ish circumstances. Though Madonna and Guy Ritchie (her husband at the time) adopted David Banda to do some good, they didn't exactly follow the strict adoption rules, which, according to The Guardian, "require that foreigners be resident in the country for 18 months before adopting a child to ensure welfare officials have time to monitor their suitability." It seemed like Madonna and Guy Ritchie were given special treatment, given their celebrity status.
Regardless, Madonna and David share a special bond, and the teen boy seems to be happy living with Madonna and her other children. "What he has more than anything is focus and determination. I'm pretty sure he got that from me. He's the one I have the most in common with. I feel like he gets me; he has more of my DNA than any of my children so far. Let's see what happens — it's still early days for everyone," Madonna told Vogue. If we were Madonna's other children we might be a bit hurt about that, but hey.
Article continues below advertisement
While David Banda is definitely talented, it might not have been a good parenting move on Madonna's end to upload a video of him dancing as a form of protest. The pop singer has yet to respond to the backlash.