Here's Where Everyone From 'MAFS Australia' Season 6 Is Now
Here's what to know about all of the contestant on 'MAFS Australia' Season 6, and whether or not they ended up staying together.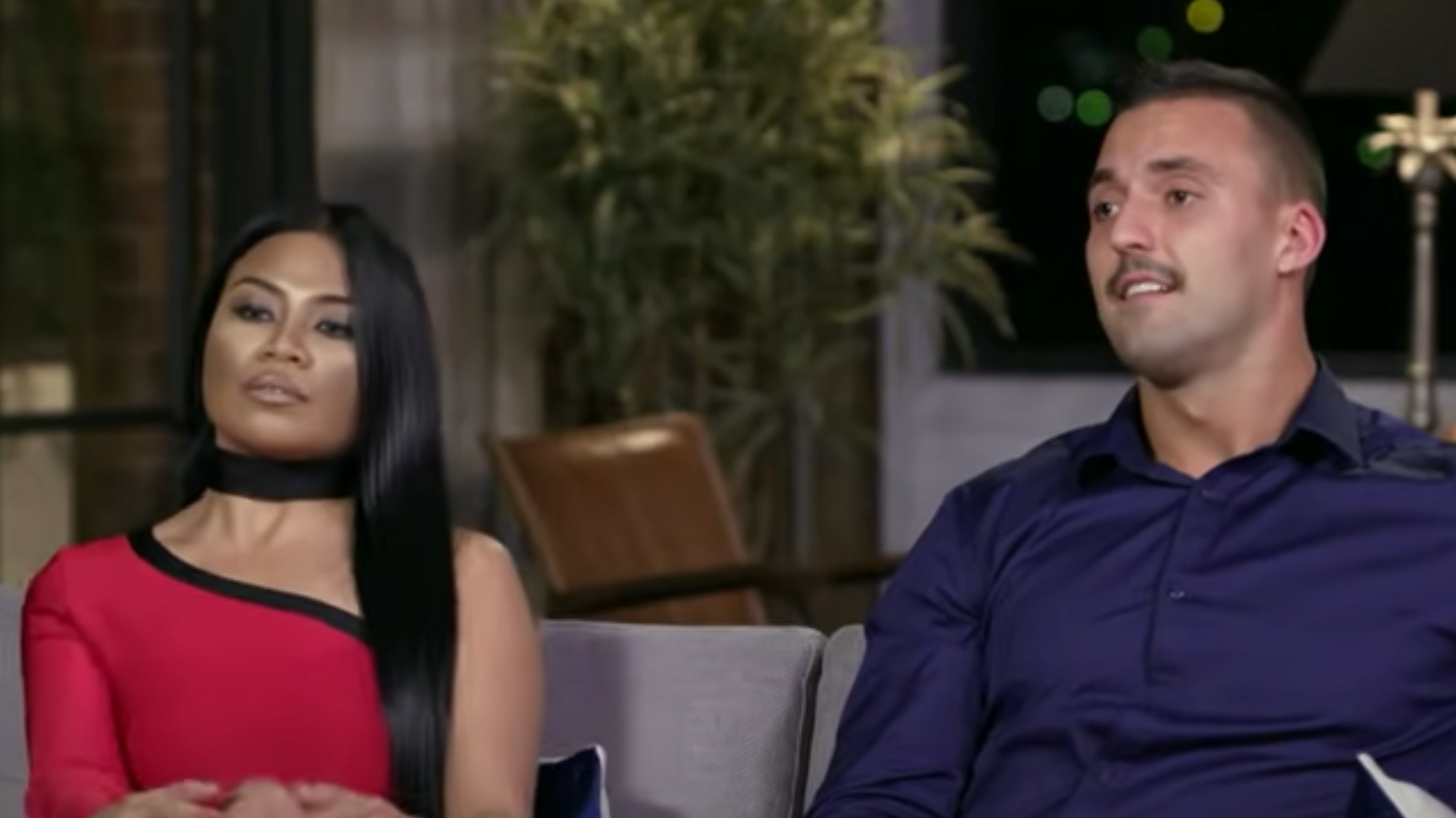 As we watch the Married at First Sight Australia Season 6 finale (airing here in the U.S. on Lifetime), you likely can't help but wonder what actually became of everyone. Did they stick together? Did the broken-hearted find true love, or are they committed to workin on themselves? Here's a breakdown of what all of the MAFS contestants are up to these days (and yes, who they're dating).
Article continues below advertisement
Ning Surasiang and Mark Scrivens
Ines Basic and Bronson Norrish
Ines and Bronson broke up after only a few weeks. Bronson is now dating someone named Hayley Wallis. In April 2020, he wrote on Instagram, "You're not searching for someone to complete you, you are searching for someone to share your iso [sic] life with. I met this amazing lady through @cherriidate and can't believe it."
Article continues below advertisement
Susie Bradley and Billy Vincent
Article continues below advertisement
Sam Ball and Elizabeth Sobinoff
Sam and Elizabeth decided they weren't right for each other after Sam caught himself having feelings for Ines Basic. These days, you may not even recognize Sam, as he cut off all his hair. He currently lives in Canberra, joined the army, and graduated from the Kapooka Army Recruit Training program. Sam seems to be single at the moment. As for Lizzie, she went back on MAFS, where she was paired with Seb Guilhaus. Unfortunately, that relationship didn't work out either.
Article continues below advertisement
Lauren Huntriss and Matthew Bennett
Lauren and Matt broke up when Matt realized he wasn't attracted to Lauren. Matthew has a new girlfriend Annabelle who he met at his wrestling club (now that's some meet cute), and he gushes about her all the time. Lauren seems to be single, based on her Instagram account, but it's possible she's just keeping things private.
Article continues below advertisement
Mike Gunner and Heidi Latcham
Mike and Heidi announced that they were breaking at the post-finale reunion special, and apparently haven't talked to each other since then. Mike has a new girlfriend, Sonja Marcelline, who he met on Bumble. Heidi appears to be single, but looks totally different (that bleach blonde 'do!). You can follow her on Instagram.
Article continues below advertisement
Dan Webb and Tamara Joy
These two haven't had the smoothest sailing relationship, since Dan hooked up with Jessica and Tamara hooked up with Jessica's ex, Mick. Dan and Jessica dated for a while, but then broke up in 2019. The latest update with Dan, is that he's been charged with alleged fraud. Tamara has gone through quite a transformation, and has posted a few pictures with some hunky dudes who she says are "#friends."
Article continues below advertisement
Jessika Power and Dan Webb
Article continues below advertisement
Jessika Power and Mick Gould
Again, Jessika and Mick didn't work out either. After the show wrapped up, Mick retreated back to his farm, where he lives a pretty low-key life. Although he is apparently dating Kayla Gray from The Bachelor and have been living together in Queensland.
Article continues below advertisement
Martha Kalifatidis and Michael Brunelli
These two seemed to be together as of May, but on May 10, 2021, it was reported that Martha and Michael are no longer a couple. The breakup was allegedly over Michael shaving his beard (he didn't actually do this). There were also rumors that Martha was found spending time with an ex. Also, it's important to note that we don't know whether or not these two will get back together.
Article continues below advertisement
Cam Merchant and Jules Robinson
This beautiful couple! They're currently still together and going quite strong. In fact, they had their first child together, Oliver Chase Merchant on October 3, 2020. Just three days ago, they took an adorable photo of the two of them.
Article continues below advertisement
Melissa Lucarelli and Dino Hira
Melissa and Dino were the third couple to end up exiting the show because they never found the spark needed to keep them together. It seems like both are single at the moment.
Article continues below advertisement
Cyrell Jimenez and Nic Jovanovic
This pair called it quit, and now Cyrell has a baby with a Love Island runner-up, Even Dally! Nic, who battled cancer, works with charities such as The Cancer Council and Movember Foundation to raise awareness about the disease. He states that his "health is great now."