'Athlete A' Maggie Nichols Has Found a New Love for Gymnastics
Maggie Nichols was 'Athlete A', the first survivor to come forward with allegations against Larry Nassar. Here's where she is now.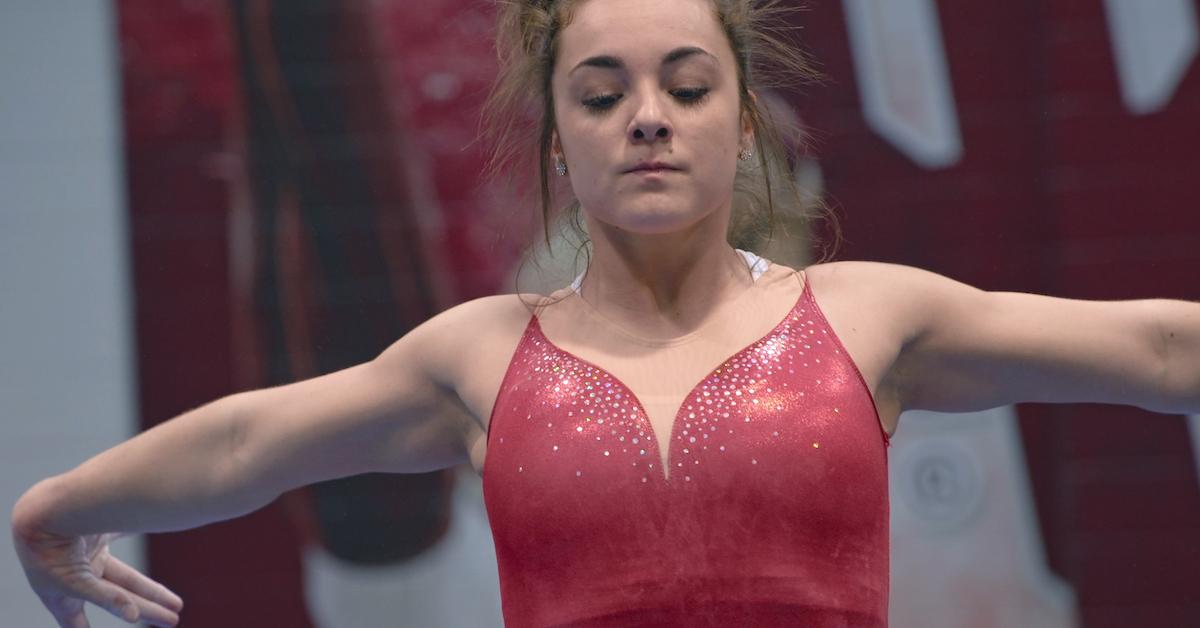 Trigger warning: This story discusses Netflix's documentary Athlete A, which contains descriptions of sexual abuse.
Athlete A is now streaming on Netflix and it tells the story of elite gymnasts who suffered sexual abuse at the hands of disgraced USA Gymnastics doctor and convicted sexual offender Larry Nassar.
Article continues below advertisement
Back in 2015 when Maggie Nichols was the first athlete to report to USAG that she had been abused by the doctor, she was known simply as "Athlete A." But in the Netflix documentary, she's ready to share her story.
Article continues below advertisement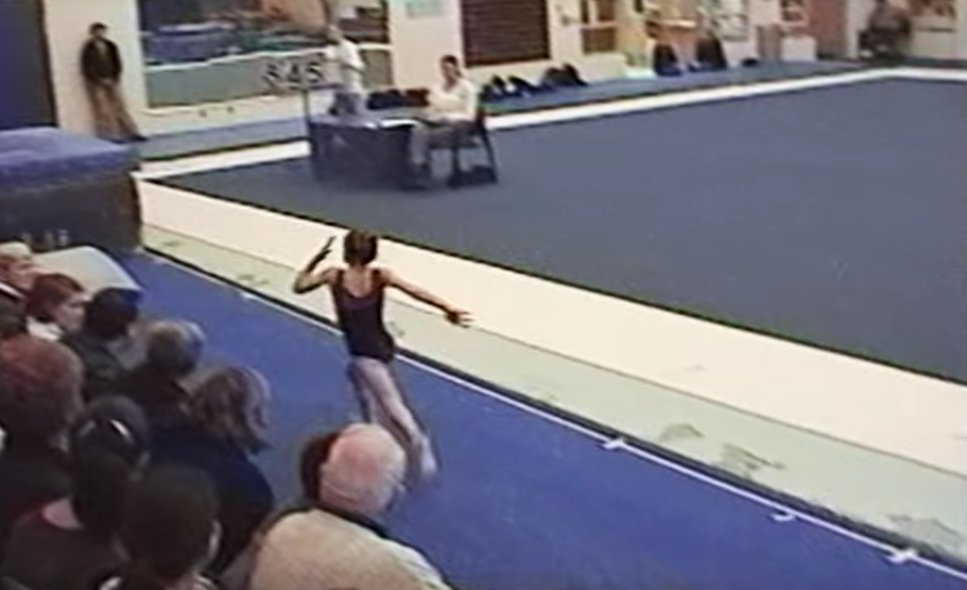 What happened to Maggie Nichols?
We hear a lot from Maggie Nichols and her family in Athlete A, and watch footage of her all the way from her days as a four-year-old child in gymnastics class to when she becomes an elite gymnast and has the chance of taking her dream all the way to the Olympic stage.
Article continues below advertisement
"The goal was to try to be an elite gymnast and to make the national team," she says. "I did online school as well, so I could train more in the gym."
She excelled at her sport and began training with the national team, which is when the abuse at the hands of Nassar began. Having been training since she was a child, and often dealing with injuries, Maggie knew that Nassar's medical procedures deviated from what was standard.
Article continues below advertisement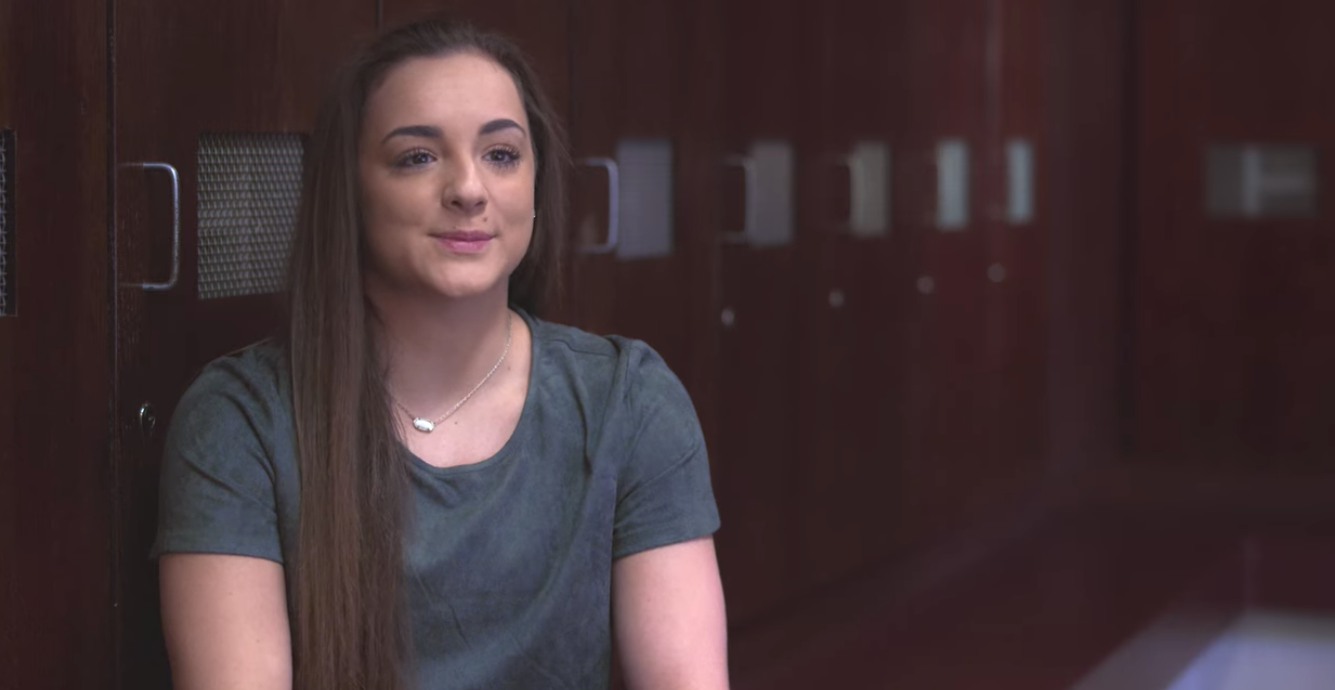 Though the doctor had molested hundreds of women before her, Maggie became the first to report his abuse to USA Gymnastics. USAG referred the allegations to the FBI, who did not act quickly in investigating or removing the doctor.
Article continues below advertisement
Where is Maggie Nichols now?
After Maggie reported Nassar's abuse in 2015, the USAG, who "had the Olympics hanging over our heads," says her father, made sure the gymnast would not advance to the Olympics, or at least that's how it seems in the documentary.
"After the 2016 Olympic trials," she says in Athlete A, Maggie "decided to retire from elite gymnastics and move on to NCAA gymnastics." While her senior year was cut short, she has competed for the University of Oklahoma and, in 2018 and 2019, was named the NCAA National All-Around Champion.
Article continues below advertisement
While elite gymnastics "kind of beat me down," she says she's found a new "love for the sport again."
In the fall, Maggie is poised to enter the next phase of her gymnastics career: coaching. "I'm really excited to be on the other side of the sport," she told Glamour. "Everyone's gymnastics style is different, which I love, and I'm really excited to help each and every person that's on the team become the best version of themselves."
Article continues below advertisement
While she says it was a hard decision to speak out for the Netflix documentary, she's now "very excited by how it turned out and how truly powerful it is."
"I think that a lot of people don't realize how horrible the case really is and how many people were affected," she continues. "It's extremely raw and real."
Maggie hopes that elite gymnastics as a whole will change for the sake of young women entering the sport. "I just hope and believe that there will be a lot of change that will be made and any report [of abuse] that is filed will be taken care of right away," she says, with the dream that girls in the future can take solace and feel safe in the sport, unlike she and her teammates did.
The inspiring young athlete has found a love for the sport once again, and hopes that future athletes feel like they can come forward and "share their voice."
Athlete A is now streaming on Netflix.