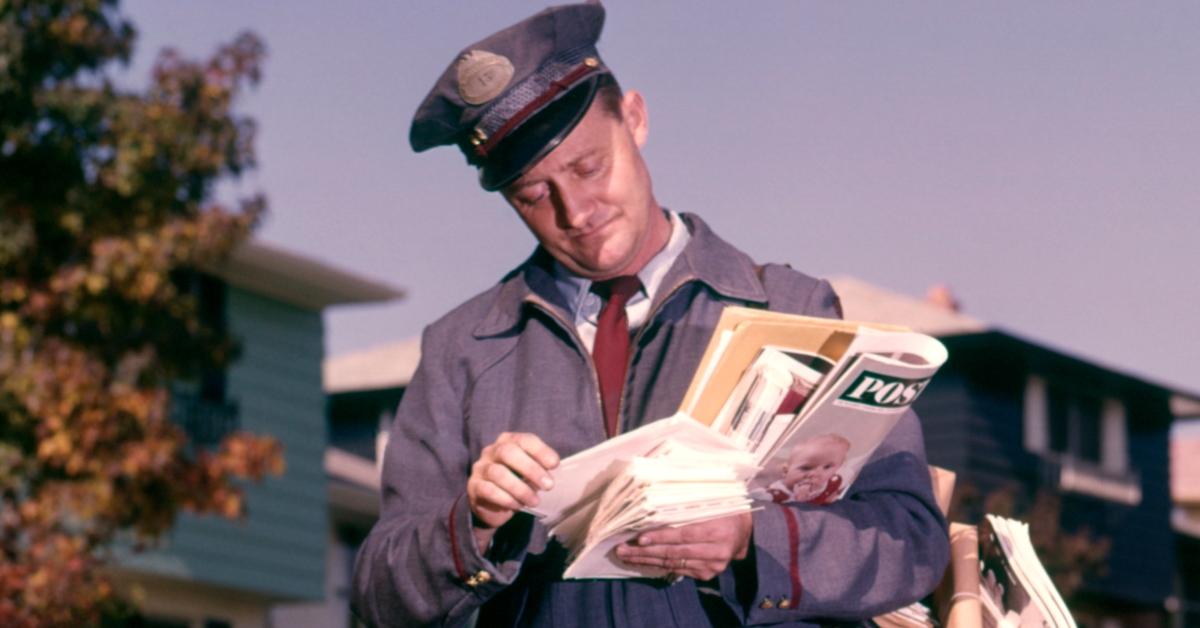 "Not Gonna Look Cute Anymore" — Mailman Warns About Using Cutesy Return Labels Correctly
Are you using cutesy return labels on your mail? This mailman has a warning about the correct way to use them. Heed his words if you want cute mail.
Writing a letter is truly a lost art. According to CBS News, in October 2021 when asked about this form of communication, "37 percent [of Americans] say it's been over five years since they've written and sent a personal letter, while another 15 percent of adults have never written and sent a personal letter." The digital age has rendered this medium nearly obsolete, but not for everyone.
Article continues below advertisement
People will still send a card to mark a special occasion, whether it's a holiday, birthday, or an event that needs congratulating. However, some folks try to jazz up their envelopes by using adorable self-addressed stickers. And while that sounds very sweet, a few people are putting these stickers in the wrong spot. Can we blame them? We're all out of practice. To help them with this endeavor, a mailman has delivered a warning about these cutesy return labels. Let's get into it.
Article continues below advertisement
Listen up, this mailman has a warning about cutesy return labels. Heed it!
As of the time of this writing, the mailmenoftiktok hashtag on TikTok has garnered nearly 4 million views, with one gentleman seemingly leading the pack. TikTok user @chadhuber appears to be the driving force behind the mailmenoftiktok trend, which he uses to relay helpful tips about about the United States Postal Service.
In one video in particular, Chad is addressing return cutesy address stickers and where on the envelope they belong. Evidently it's not unusual for folks to put those stickers on the backs of envelopes, as if if they are a wax seal. This is a big no-no. "What you've essentially done," he says, "is you have put an address on the middle in the back and an address on the middle in the front." What's the big deal you ask? Chad explains.
Article continues below advertisement
"Most of the mail is sorted by a computer," he reveals. "You've given yourself a 50/50 shot of getting this letter back." For those who may have forgotten, the purpose of the return label is so the letter can find its way back to you if it ends up at the wrong place. You definitely want that! In order to alleviate the placement problem, Chad has to do a little drawing."I'm gonna have to take a Sharpie and cross out all the barcodes on here. It's not gonna look cute anymore."
Article continues below advertisement
This mailman isn't being mean because this is very useful information!
While Chad's warning might feel a bit cruel, he's doing us all a favor. "Thanks for the advice," wrote TikTok user @ladybryght. "I'd never do this, but it's good to know. Appreciate your service." They make a great point, while this is obvious to some, it's kind of a charming bit of vintage information for others. In fact, it's wild to see the clash of postage nostalgia with modern-day TikTok. It's just like younger kids discovering Kate Bush via Stranger Things.
Many people chimed in with their own mail-related gripes. "My mailman will deliver mail for 19 different people to my address, but not my mail," commented one person. Another said they would love to be able to forward their old mail to a new address. Most folks seemed shocked by Chad's TikTok, clearly forgetting that snail mail is akin to wandering into an antique store. And like antiques, we should display a certain amount of respect for the things that came before us.
As they used to say, "Neither rain, nor snow, nor sleet, nor hail shall keep the postmen from their appointed round." And sometimes that round involves some necessary Sharpie-ing.