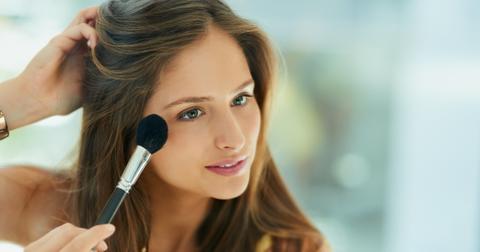 The "Makeup Brush Challenge" on TikTok Is a Fun Way to Connect With Friends
By Gabrielle Bernardini

Updated
Have you been constantly refreshing your social media pages while continuing to practice social distancing? Are you catching up with your friends via Zoom meetings and even cheers-ing to the camera?
Well, to occupy some of your ample free time, you and your friends can participate in the new TikTok trend known as the "Makeup Brush Challenge."
So, what is the "Makeup Brush Challenge" on TikTok?
TikTok has become a viral app that has expanded past just entertaining the younger age group, known as Generation Z. In fact, the social media phenomenon has become popular with people of all ages, even celebrities.
If you scroll through the app, you can find a ton of short videos showcasing people's comedic skills, lip-syncing abilities, dance routines, and even fun (or sometimes dangerous) challenges.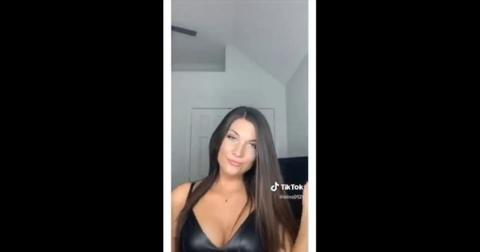 The most recent TikTok trend that has taken off while individuals continue to practice self-quarantining is the "Makeup Brush Challenge," which is also known as the "Don't Rush Challenge." Some users who participated in the #DontRush challenge, used Young T and Bugsey's "Don't Rush" song as the background music, but not every video used this single.
Here's how to do the "Makeup Brush" aka #DontRush Challenge:
So, to do this challenge, grab a few of your friends and get to planning.
The challenge starts with one person showcasing their "makeup free" skin; then, grab a makeup brush and hold it over the camera lens. When you reveal yourself, you'll be in full glam. But, it doesn't stop there.
Throw the makeup brush and edit the footage so it looks as though your bestie is catching the brush. That person then repeats the process of holding the brush over the lens and revealing a full makeup look. You can continue "passing" the brush to as many friends as you want. Set it to some good music, and you'll have a killer TikTok video.
Just remember, this challenge requires a bit of planning and coordinating. Basically, the fake "throws" and "passing" of the makeup brush should align with the person "catching" it. One false edit could be detrimental to your TikTok video.
You can participate in the "Don't Rush" challenge with any beauty item.
You and your besties don't have to use a makeup brush to participate in this challenge. In fact, you can use any beauty item to "pass" to your girl gang.
One group showed off their natural hair and each used a hair pick in their clips.
A group of medical students initially began their video in their work scrubs, but once they waved a stethoscope in front of the camera, they each transformed into the everyday "going out" attire.
Overall, we're totally loving this new viral challenge. Not only is it a fun time consuming project that you can work on while continuing to practice social distancing, but it gets your friends involved! And, we are totally obsessed with the creativity in some of the videos.