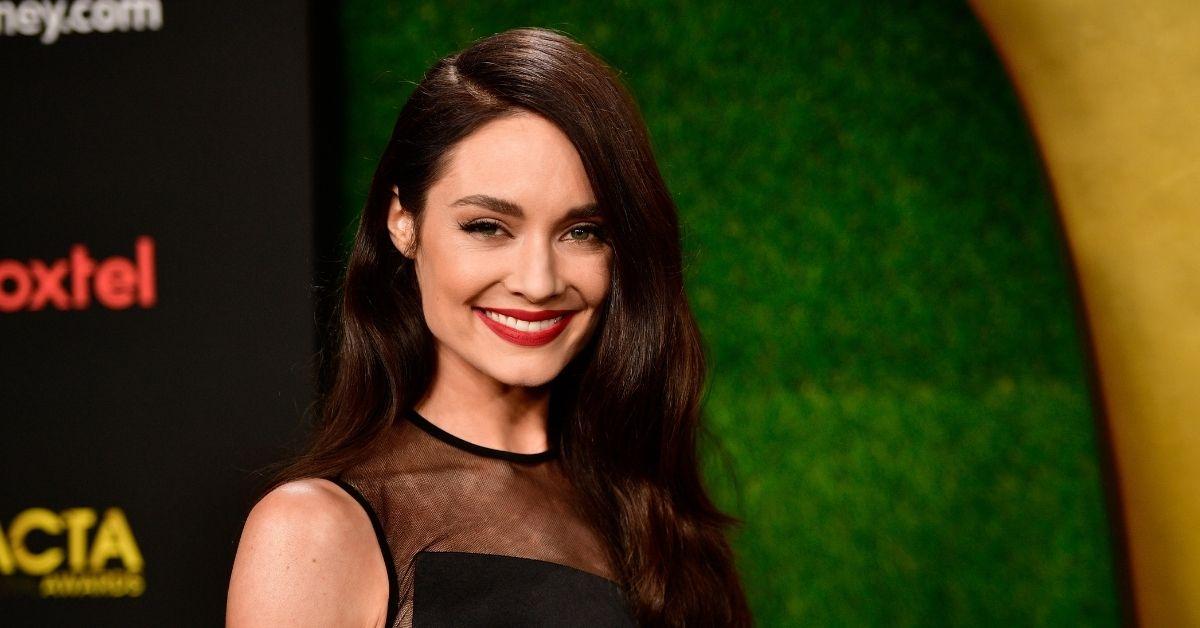 'The Big Leap' Star Mallory Jansen Is Married — Here's Everything We Know About Her Husband
Actress Mallory Jansen stars as choreographer Monica Sullivan in Fox's The Big Leap. Alongside co-star Scott Foley, who plays reality TV producer Nick Blackburn, the two transform a group of underdogs desperate to leave their hometown into passionate and poised dancers. The series offers a refreshing perspective on second chances as both Nick and the dancers have hit a dead end in life and are looking to redeem themselves.
Article continues below advertisement
Mallory, who hails from Australia, has also starred in Young & Hungry, Baby Daddy, Galavant, Marvel's Agents of S.H.I.E.L.D., and other popular U.S. titles. If you're a fan of the actress, you're probably wondering what her relationship status is. As it turns out, she's happily married. Here's everything we know about Mallory Jansen and her husband's relationship.
Mallory Jansen's husband is Simon Phan.
Mallory is pretty private when it comes to her personal life. However, if you take a look at her Instagram account, you'll notice she occasionally posts photos with one guy in particular. Mallory is married to a man named Simon Phan. He is first seen in a photo with Mallory on her Instagram in Dec. 2013. However, it's unknown when they officially started dating and when they tied the knot.
Article continues below advertisement
While Mallory doesn't share too much about her marriage on social media, she has posted some photos from their travels. "Just living my best life," she wrote alongside a photo carousel on Instagram. The first photo showed her and Simon with their arms around each other in Italy.
Article continues below advertisement
There is very little information online about Simon Phan. While he has an Instagram account, it is private. However, his profile photo is of him and Mallory on their wedding day.
According to Popular Networth, Simon is also of Australian descent. Their marriage was also allegedly featured in the Australian film-to-TV series Never Tear Us Apart: The Untold Story of INXS. Mallory, who starred in the series, landed her first U.S. role shortly after that in Young and Hungry.
Article continues below advertisement
What is 'The Big Leap' about?
According to the series synopsis, The Big Leap, which was inspired by the U.K.'s Big Ballet, details the journey of an eclectic group of dark horses — including a bored housewife, a former teen mom, and an out-of-work NFL player — who compete to win a reality dance competition as their instructor makes a last-ditch attempt to save his career.
As one can imagine, the series requires a lot of fancy footwork from the cast. Mallory took to Instagram to share a little behind-the-scenes action.
"Dancing with Raymond Cham Jr. has been one of my highlights of The Big Leap so far," she wrote alongside a video of her dancing with her co-star, who plays Justin Reyes. "So incredibly grateful for our team of choreographers," she continued.
While The Big Leap takes place in Detroit, the series was actually filmed in Chicago. Season 1 filming locations include the Rialto Square Theatre in Joliet and Cinespace Chicago Film Studios.