Maluma's Surprise Album 'Papi Juancho' Is Named After His Quarantine Alter Ego
What's the meaning of 'Papi Juancho', the album Maluma dropped on Aug. 21? Find out what the singer says about the significance of its tracks.
Maluma fans got lucky in late August: The Colombian singer-songwriter extraordinaire took a page from Taylor Swift and Beyoncé and released his latest album, "Papi Juancho," by surprise on Friday, Aug. 21. But what's the meaning of "Papi Juancho" anyway?
Article continues below advertisement
What's the meaning of Maluma's 'Papi Juancho'?
The answer, as it turns out, is simple. The title is a riff on Maluma's "Juancho" nickname, according to Billboard. (The 26-year-old was born Juan Luis Londoño Arias.) Maluma also said that Papi Juancho is "an alter ego" representing "lonely horny quarantine sessions while hiding out from the pandemic," according to Pitchfork.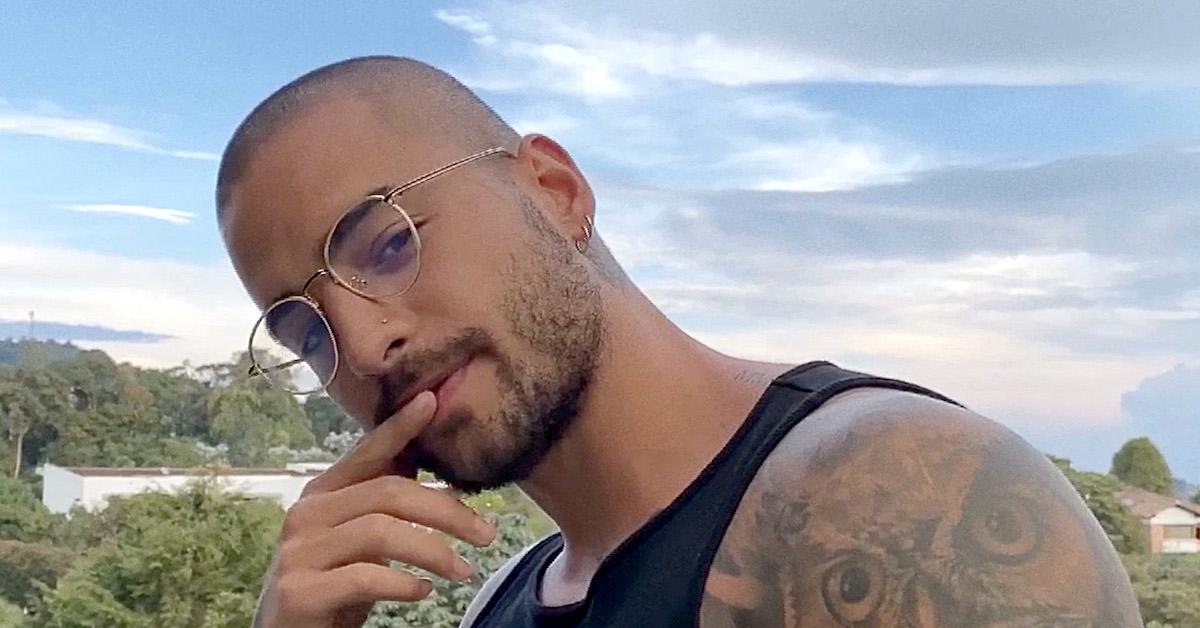 Article continues below advertisement
Indeed, Maluma recorded most of "Papi Juancho," his fifth studio album, with help from longtime collaborators The Rude Boyz, aka Kevin ADG and Chan "El Genio."
"All I could do during lockdown in Medellin was work alone in my studio," Maluma told Billboard. "That's why this album has so much of my true essence; because I did so much of it alone."
In his interview with the magazine, the Grammy-nominated singer explained the backstories of some of the album's 22 tracks, including "Medallo City," which is the first song on the album but the last one he completed. "One night, like at 2 a.m., I was with the Rude Boyz and we were listening to music by a Medellín musician named Teo Grajales. He's from Envigado [the neighborhood] where I'm from," he said.
Article continues below advertisement
"He's been making music his whole life but he's more underground. He does hip-hop but with more salsa in it. And I really identified with his music. I love hip-hop but I also love salsa; it was the perfect combination. Kevin called him and said, 'Hey, Maluma wants to do a song.' At first he thought it was a joke. But by the next day, he sent us the song and the ideas and we added a few things."
Article continues below advertisement
Maluma also discussed "Vete Vete," which features an assist from Reggaeton duo Ñejo & Dálmata. "It's special because Ñejo y Dálmata hadn't done a song like this in a long time, and they were always a big source of inspiration for me," Maluma revealed. "When I was little, I would sneak into all the sweet 15 parties to see them. One night, when I was around 14, I got into a party and I got on the stage with Ñejo. The security guard was going to kick me out, but he allowed me to stay up."
Plus, the Medellín native is sure to get a boost tonight, Sunday, Aug. 30: He's one of the artists slated to perform at the 2020 MTV Video Music Awards, and he and J Balvin are nominated for Best Latin for their song "Qué Pena."