"My Tinder Date Came to My Son's Birth!" — Man Attends Birth on Third Date
After meeting an expectant mom on Tinder, going on a few dates, and attending her birth, the couple defined their relationship and built a family.
All couples have an intriguing story about their courting period — from folks standing by partners through medical scares to couples navigating a relationship cross-country. That said, every couple has a story that's unique to them.
Social media allows us to learn about love stories, and TikTok has taken it to the next level. The short-form video app is home to stories about everything from women finding love after being abandoned by their babies' fathers to couples who were high school sweethearts.
Article continues below advertisement
This time around, one woman shared that while dating her current partner, instead of going on a third date, the man was present for the birth of her first child. Here's the 4-1-1.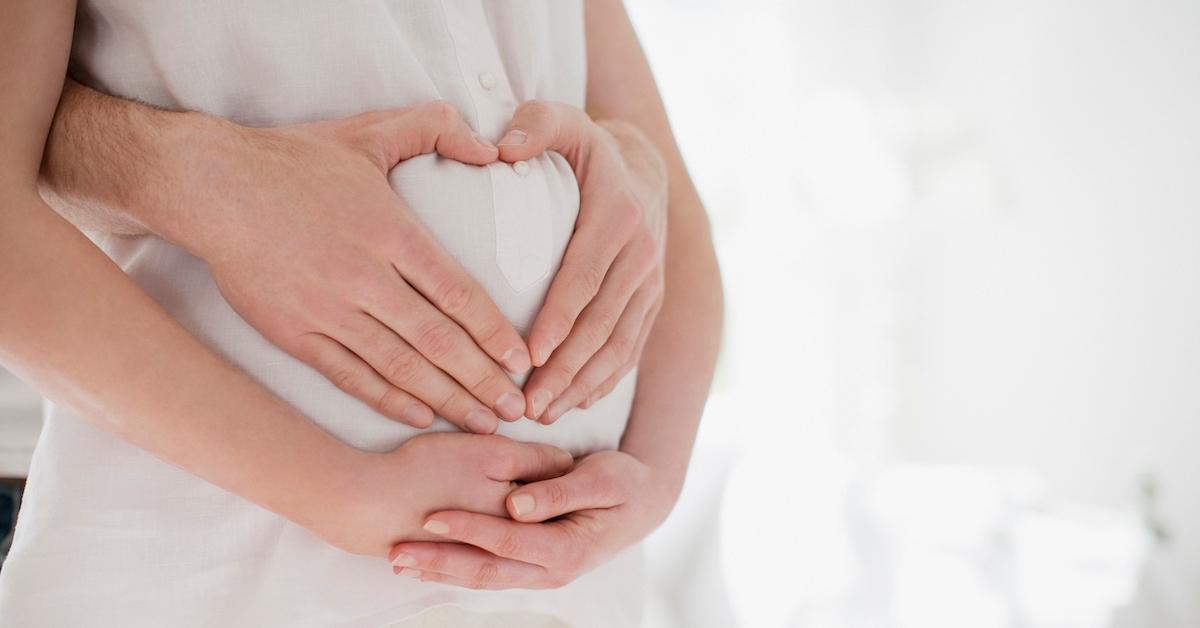 Article continues below advertisement
A man attends a birth on the third date.
Talk about ride or die. In a Sept 7, 2023, TikTok video, creator Alyssa (@alyssa_jane07) shared her story about a man she was dating attending the birth of her first child.
"My Tinder date came to my son's birth! 😅 It's been a while ride," the video caption reads.
As the video starts, Alyssa begins to tell her story. Alyssa said that she met a guy, Max, on Tinder while she was 25 weeks pregnant. The pair went on two dates after that and he had to leave town for a work trip.
Article continues below advertisement
She shared that before picking Max up at the airport she had a doctor's appointment. However, the midwife checked her out and realized that her water had broken, even though she was 34 weeks pregnant.
Article continues below advertisement
She called Max and told him that she wouldn't be able to pick him up due to the circumstances and he "grabbed a taxi and came straight to the hospital."
"He just assured me that he was happy to wait outside and just assured me that he was there to fully support me," Alyssa said.
Article continues below advertisement
The doctors gave Alyssa steroids to prevent an early birth and sent her home. Max stayed with her to fetch anything she needed. After going to the hospital every few days to check her progress, at 35 weeks, Alyssa was diagnosed with an infection and had to have an emergency C-section. And of course, Max was by her side.
After the C-section when baby Ollie was sent to the NICU, Max checked on them to make sure they were good. Alyssa shared that the pair continued dating and later got engaged. The pair also welcomed a daughter Autumn.
Article continues below advertisement
TikTok users are happy that Max was there for Alyssa.
Most guys would run in the opposite direction if they found out a woman they're interested in is pregnant. So, considering the fact that Max stuck around through Alyssa's pregnancy and decided to put a ring on it, folks are quite surprised. And folks love Alyssa and Max's love story.
Article continues below advertisement
"He's a good man, Savannah, a very good man," one person shared.
"That's a man who knew he found the one for sure," another person said.
"This is the most moving story I have ever heard," another user shared.
Alyssa is one of the lucky ones. We'd like to wish Alyssa and Max all the best.