A Security Guard Was Fired for Requesting a Moment of Silence on 9/11 — Was He in the Wrong?
When a security guard at the Fashion Institute of Technology in New York City asked for a moment of silence for 9/11, he was fired.
As we get further and further away from Sept. 11, 2001, it stands to reason that people will process that day in different ways. Some don't want to be reminded of the tragedies that occurred, which makes being online quite difficult. Images of the Twin Towers falling usually flood social media in a way that almost feels disrespectful. Surely there's a better way to honor those who died on 9/11 that doesn't involve sharing pictures of their deaths.
Article continues below advertisement
Typically, moments of silence are organized. In 2023, former President George W. Bush led a moment of silence at his presidential library in Dallas. CBS News reported that at the Pentagon, a "large flag was unfurled over the side in honor of the 184 people who died when American Airlines Flight 77 crashed into the building." Meanwhile at the Fashion Institute of Technology, a security guard asked for 60 seconds of silence and was allegedly fired because of it. Here's what happened.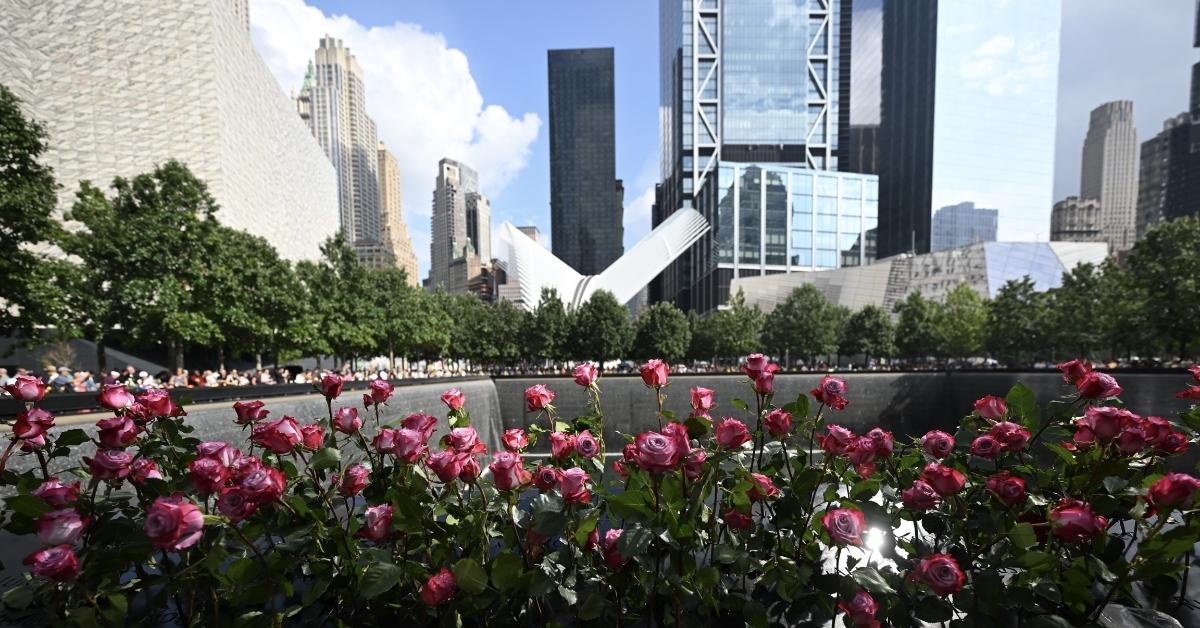 Article continues below advertisement
Was this security guard really fired after requesting a moment of silence on 9/11?
Raul Rivera, who goes by @raulrivera125 on TikTok, claims he was fired by the Fashion Institute of Technology after requesting a 60 second moment of silence for 9/11. He was working as a security guard for the school though according to his TikTok bio, Raul is an advocate for the New York City Taxi & Limousine Commission.
After using his walkie talkie to reach out to what I assume is a superior, Raul said, "At this time we ask for 60 seconds of silence for our fallen New Yorkers and all the heroes of 9/11, 60 seconds." Suddenly bells can be heard which were added after the video was recorded. In fact, the sound effect is titled Bells of Terror which is an odd choice for a moment of silence. Where did the silence go?
Article continues below advertisement
What I don't hear is approval for this request. The video ends with Raul saying thank you and then turning towards the camera. A caption over the TikTok reads, "Today I proudly lost my job, for 60 seconds of silence for the victims of 9/11." He then adds, "We will remember you today, tomorrow, forever!"
Article continues below advertisement
This will come across as a controversial opinion, but the video is performative. Actually, any content where someone is clearly trying to trade on intense emotions for likes or clout is deeply strange and problematic. Why are people crying to a camera? Tears belong to friends, family, loved ones, or a therapist. If I die a tragic death, please don't use it to get comments on TikTok. I'm adding that to my Will.
Article continues below advertisement
People in the comments were definitely suspicious.
I'm not the only one who questioned Raul's intentions here, and a lot of people were suspicious of his claim that he was fired for the moment of silence. "I'm confused," replied one TikToker. "What's your job? What are the walkies for? Are you in a position of authority? Like I need some context."
When a person commented that he's a security guard, the original replier had some interesting ideas. "I know some places don't want you to misuse the radio for anything at all, and so I wondered if it was in his contract." I wondered about use of the walkie talkie as well. After attempting to speak with various security companies, I finally reached one man who simply said, "It would be strange if he was fired for this one thing." That's all he could say.
Article continues below advertisement
I took a look at some of Raul's other TikToks in an attempt to gain a better understanding of who he is. He's very active in local government. There is more than one TikTok featuring Raul testifying about an issue at a city council meeting. Caring this much about your community is extremely admirable and taking the steps to facilitate change is even more so.
Article continues below advertisement
In October 2022, Raul attended some sort of protest or gathering in which he was claiming a Red Wave is coming and Democrats need to "run to the hills." It's unclear what the event is. In a TikTok Raul is heard yelling, "We support the blue. We say no to bail reform. We say no to vaccine mandates."
Humans are complicated and they have layers. Raul definitely has layers. Unfortunately, his TikTok about being fired for requesting 60 seconds of silence on 9/11 is lacking in information. Most of his videos are informative, whether I agree or not. This one is not. I reached out to the Fashion Institute of Technology for a comment and as of the time of this writing, have yet to receive a response.