Instacart Shopper Loses Job After Blasting Restaurant for Not Tipping on Massive Order
An Instacart driver called out a restaurant that made a 200-item delivery order and didn't add a tip for the picker's trouble.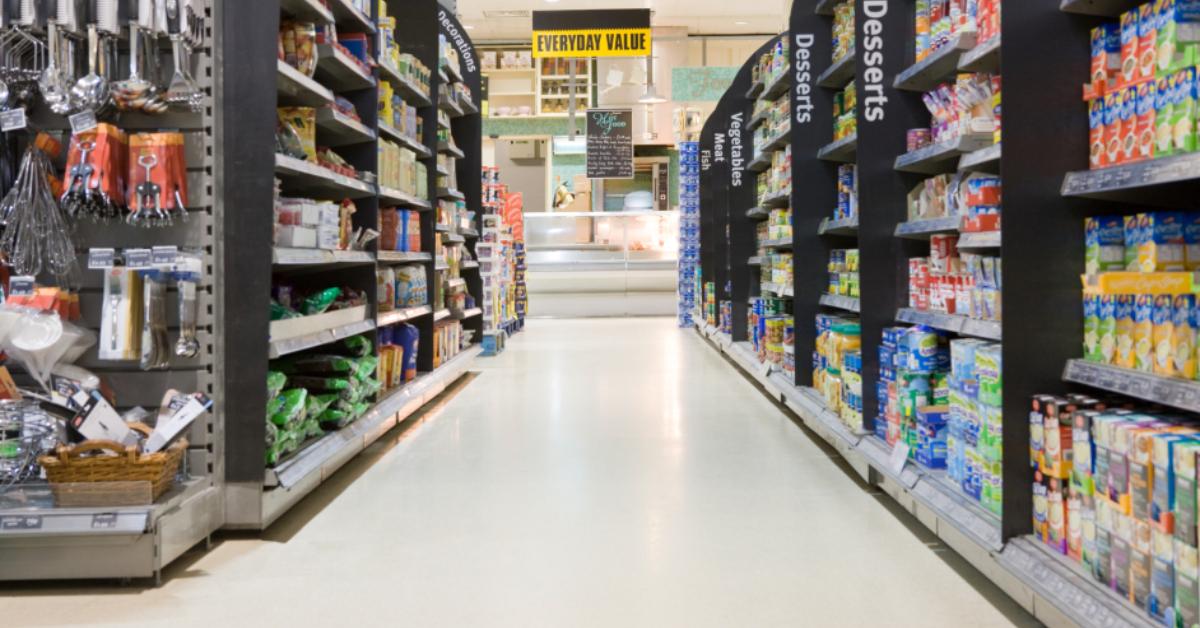 TikToker and Instacart shopper Airica, who posts under the handle @iricanotafrica went viral after calling out a well-known and extremely profitable local restaurant that refused to offer a tip to drivers on a 246-item order they put on the platform.
Article continues below advertisement
Instacart users can "front-load" their shopping requests with a tip, which lets active drivers in the area decide whether it's worth their trouble to fulfill the order.
Airica expressed fear that her account on the platform would be deactivated for putting the restaurant on blast for their cheapness, so she didn't name it in her video.
However, she later resolved to share the post in an attempt to "spread awareness" about Instacart shopper pay. Gratuities can often make or break many deliver drivers' bottom lines. Several workers who deliver for Instacart have also called out non-tippers on social media.
Article continues below advertisement
Airica says in her video, "Honestly y'all, I'm trying to decide if I wanna lose my job with Instacart today or not. Because I feel like if I take this order and record it and post it like I want to to spread awareness about what's happening, then I'm gonna get deactivated. There's an order on the platform right now, for over 240 units, for a very well-known, high class restaurant in my area."
Article continues below advertisement

The TikToker continued, "And there's no tip on it. So you want me to shop for 246 items and deliver them to you, but that's not worth a tip to you? You're using Instacart's platform for your commercial business that if I checked probably had profits in the millions, just last quarter, but you're not gonna tip your Instacart shopper? Yeah, I really want to put you on blast."
Article continues below advertisement

In follow-up TikTok videos, Airica revealed that the restaurant she was referring to was Smith and Wollensky, a Boston, Mass. based company that has locations in New York, Massachusetts, Chicago, Miami, Las Vegas, Columbus, Houston, London, and Taipei.
Article continues below advertisement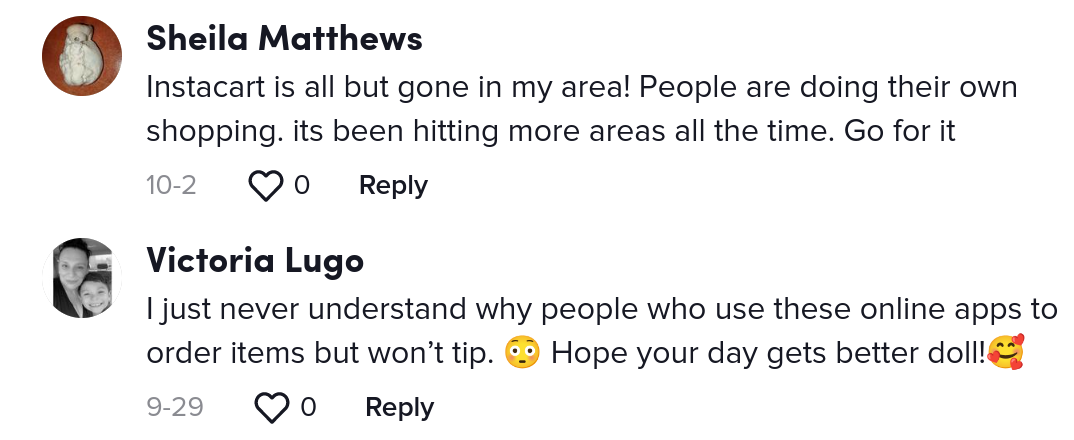 Airica revealed that, after she posted her TikTok, her account went under review.
Folks who viewed Airica's original video had plenty to say about the order. Some offered ways Airica could address the situation with the business.
Article continues below advertisement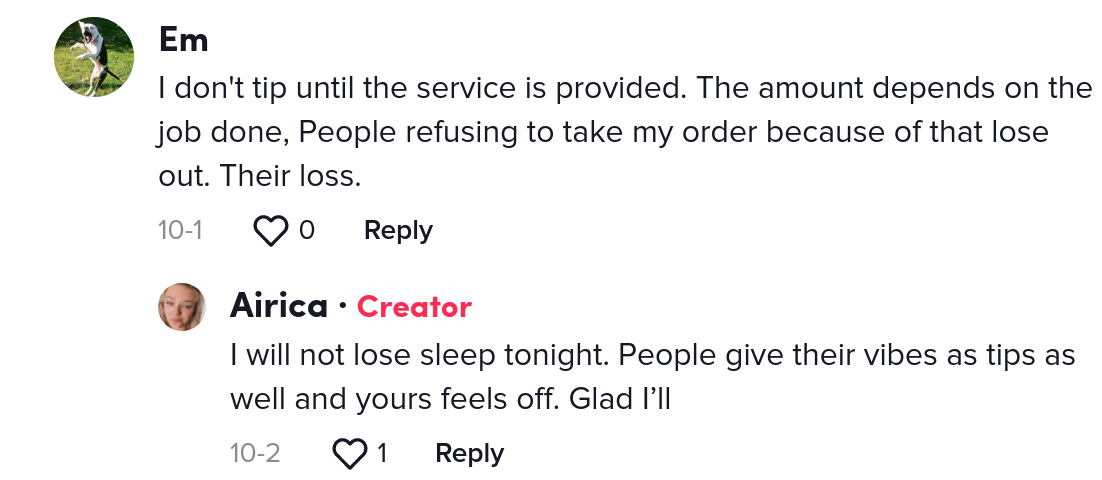 Some remarked they found it strange that a restaurant that presumably employs a substantial number of workers who rely on tips, wouldn't offer one to Airica. TikTok users also said that, because the restaurant was placing the order on what was most likely a company card, they didn't want to have to explain gratuity to their accounting department.
Article continues below advertisement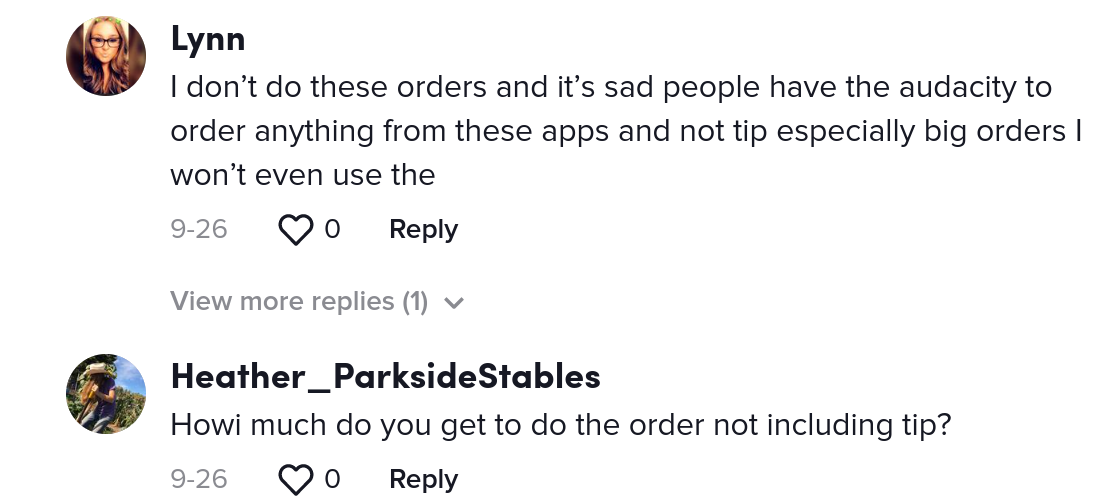 People who pointed to the possibility of an accounting issue suggested that whoever took the job would probably be tipped in cash upon arrival. However, other commenters said they wouldn't have taken the job either, since the 246-item order would only yield a payout of $8.80.
Article continues below advertisement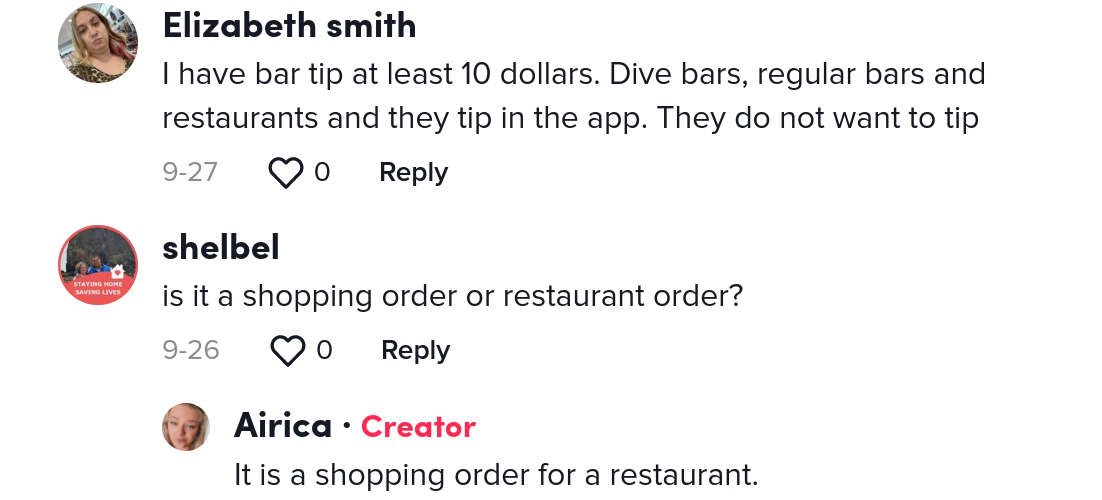 "You should have called the restaurant and asked to speak to the manager, then ask the manager why their 200+ order had no tip," wrote one person.
"I've used company credit cards in the past where we did not have authorization for tips. I always tipped in person instead. Maybe it's the same thing?" another suggested.
Article continues below advertisement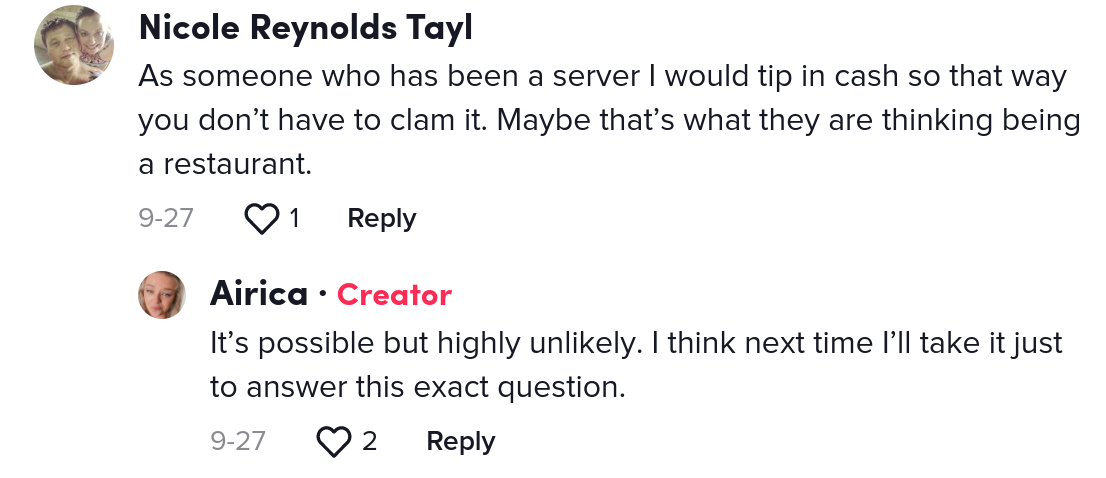 "They probly [sic[ used company card and didn't want outrageous tip shown in paperwork they were probly gonna give you cash from petty cash," another person theorized.
"I am also an instacart shopper and I refuse to take any orders that do not have some kind of tip," wrote a fellow Instacart contractor.