Mansplaining 101: Man Insists He Knows More About Woman's Makeup Routine Than She Does
In a now-viral video, a woman revealed that her male co-worker insisted he knows more about her makeup routine than she does. Read on for more details.
Is anyone else as over mansplaining as we are? There's really no need for a man to offer his unsolicited opinion on something that has absolutely nothing to do with him, yet many still do it — and it's annoying AF.
Article continues below advertisement
On Aug. 9, 2023, TikTok user @alexandloveland posted a video and shared that one of her male co-workers insisted that he knew more about her makeup routine than she did. OK, seriously dude?
Read on for the whole story. Plus, stick around to hear what social media has to say about this guy.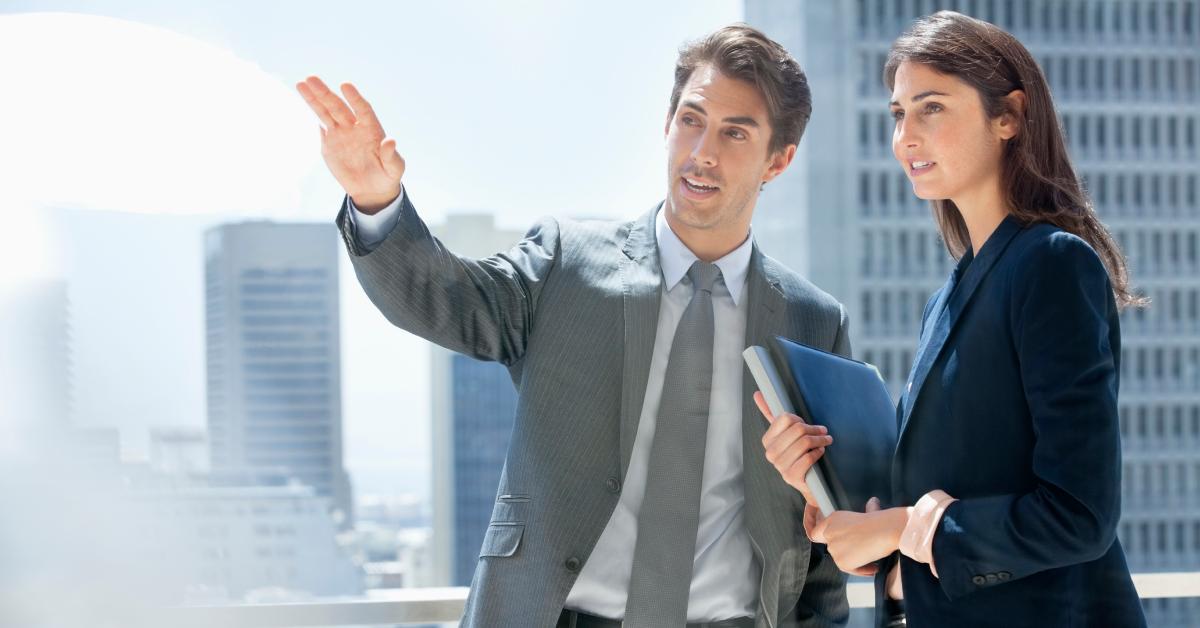 Article continues below advertisement
This man insists he's correct about how much makeup his female co-worker wears to work.
"It baffles me how little men will know about a topic, yet still speak on it with conviction," the TikToker began before delving into the infuriating interaction she recently had with a male co-worker at work.
"Today at work, one of my male co-workers comes up to me, and he goes, 'You're wearing more makeup today than you were yesterday.'" OK, two things:
It's none of his business how much makeup she wears to work.
Why did he feel the need to comment on his female co-worker's appearance?
Article continues below advertisement
Anyways, the TikTok creator said she wasn't wearing more makeup, revealing that the day before, she "had a whole beat ... I had concealer, bronzer, everything on. And today, I only wore a little bit of tinted moisturizer, [which is] the least amount of makeup I've ever worn to work in an entire year."
Article continues below advertisement
The two went back and forth for a while, with the TikToker eventually telling her co-worker, "Yesterday I had like eight or night products on my face, and today I only have two.'"
"And he goes, 'No, it's definitely more makeup today,'" she recalled. Ugh — will this guy ever just give up?!
In the end, the TikToker exclaimed, "I know what I put on my face!"
Article continues below advertisement
TikTok couldn't believe the audacity of this woman's co-worker.
The now-viral video has more than 431,000 views and over 1,200 comments from fellow TikTokers wondering how this woman's makeup routine has anything to do with her male co-worker.
"OMG," reads the top comment. "And like, how does that even matter to him AT ALL?!"
A second person wrote, "That sounds so frustrating, OMG," while a third TikTok user added, "I would have asked him to name all the products used today if he knew what I put on better than I do."

Article continues below advertisement
Others shared similar experiences: "My brother once argued with his wife over some fact about eyes," a TikTok shared, adding, "She's an optometrist. He is not."
"My brother-in-law tried to mansplain builder gel to me," another person revealed. "I'm a part-time nail tech in a STEM major. He works at a gas station…"
Article continues below advertisement
A third TikToker responded, "My dad once argued that I didn't wear a Size 9 women's shoe cause women's shoes don't even come in size 9." OK, has this man ever been in a shoe store before?!

Someone else commented, "The way I was talking about how painful period cramps are with my female coworker and my MALE coworker just says, 'They can't be that bad.'" Ugh — we despise this.
If you've ever fallen victim to mansplaining, let us know, because we have plenty more stories to tell.