"You Can't Play This Anymore" — Man Gets Kicked out of Arcade After Winning an iPad Mini
In a viral video, a man reveals he was kicked out of an arcade for being too good and winning expensive prizes. Read on for the whole story.
We've all played our fair share of claw machines, and almost every time, we leave empty-handed. No matter how many times we try to win, we just can't get the claw to grab the prize.
Article continues below advertisement
On the other hand, some people are able to walk away with the most expensive prizes. However, many arcades don't handle situations like this well; if you're deemed "too good," they will kick you out — just as one place did with TikTok user @clawcraziness5. Read on for the full story!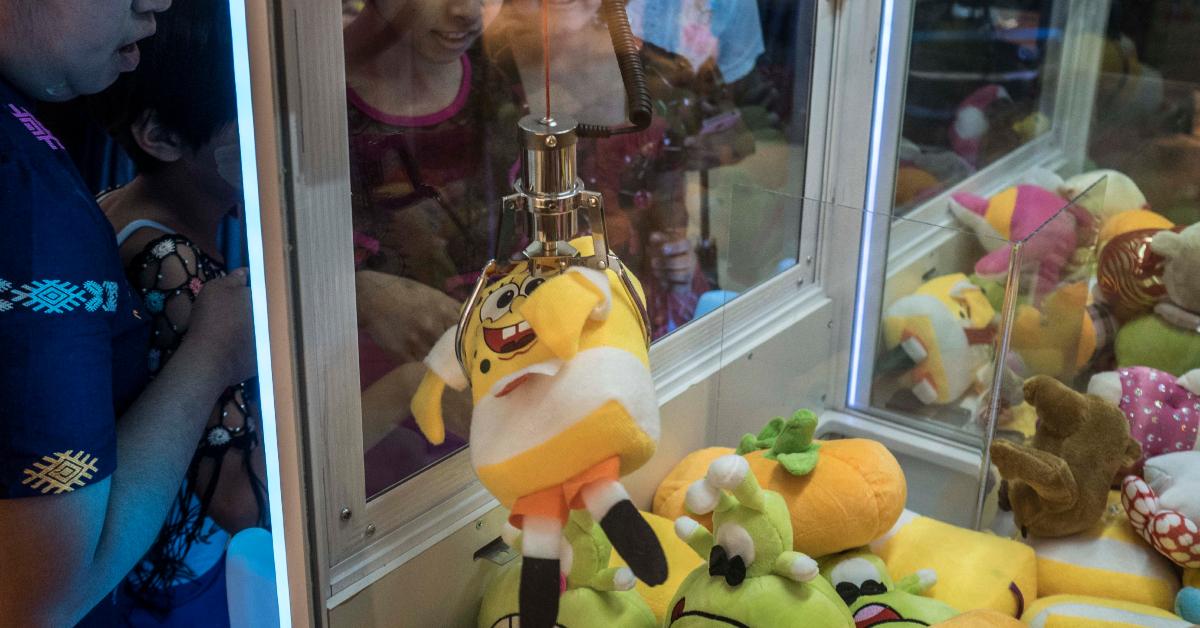 Article continues below advertisement
A man was kicked out of an arcade for being too good at the games.
"A lot of you guys ask me if I ever have problems at these arcades because I win such expensive prizes for so cheap, and the answer is yes," the TikToker said before delving into the time he won an iPad mini for $1.
The creator said that shortly after he won the device, the owner approached him and his father and said, "Hey, don't do that. You can't play this [anymore]." OK, do these owners just hate to see people win?!
Article continues below advertisement
"My dad ended up stopping the camera out of just like pure confusion, but [the owner] grabbed my lens, [took] my camera away, and proceeded to throw us out of the bowling alley for no reason at all," the TikToker added. "He just said we can't play it anymore [and] we have to leave. He followed us out of the bowling alley, extremely angry, and we never came back to this day."
Article continues below advertisement
The claw machine expert and his father then went to a Round 1 arcade, where they encountered another yet annoyed employee. While playing a game, the worker rushed over and told them, "Just so you guys know, you're not allowed to record here. So, I need you to delete that right now."
Generally speaking, private businesses have the right to ask customers not to record on their turf. The official Round1 house rules even say they "reserve the right to revoke permission to film or take photos at any time for any reason."
Article continues below advertisement

Many fellow TikTokers took to the video's comment section, claiming that employees weren't mad that the creator was winning; they were annoyed because he was recording his experiences.
"Sadly, it is a private, business so they can kick you out for no reason or deny recording," one user said.
Article continues below advertisement
Another TikToker wrote, "Seems like the problem they have is you recording, not winning."
"Not cause you're winning, cause you're recording lmao," a third user penned.
A fourth person commented, "I can only assume they think you're recording for exploiting those games."

Article continues below advertisement
Others, however, believe the creator was, in fact, kicked out for winning.
"They don't like people winning," said one TikToker.
A second person claimed, "If you were losing, they would never have an issue with you playing," while a third joked that the owner probably thought, "This machine is for me to take your money, not for you to win."