TikTok-er Pays off Ex's Mortgage, but People Aren't Buying It
A TikTok video where a guy brags about paying off his ex girlfriend's mortgage is making the rounds and people are calling shenanigans.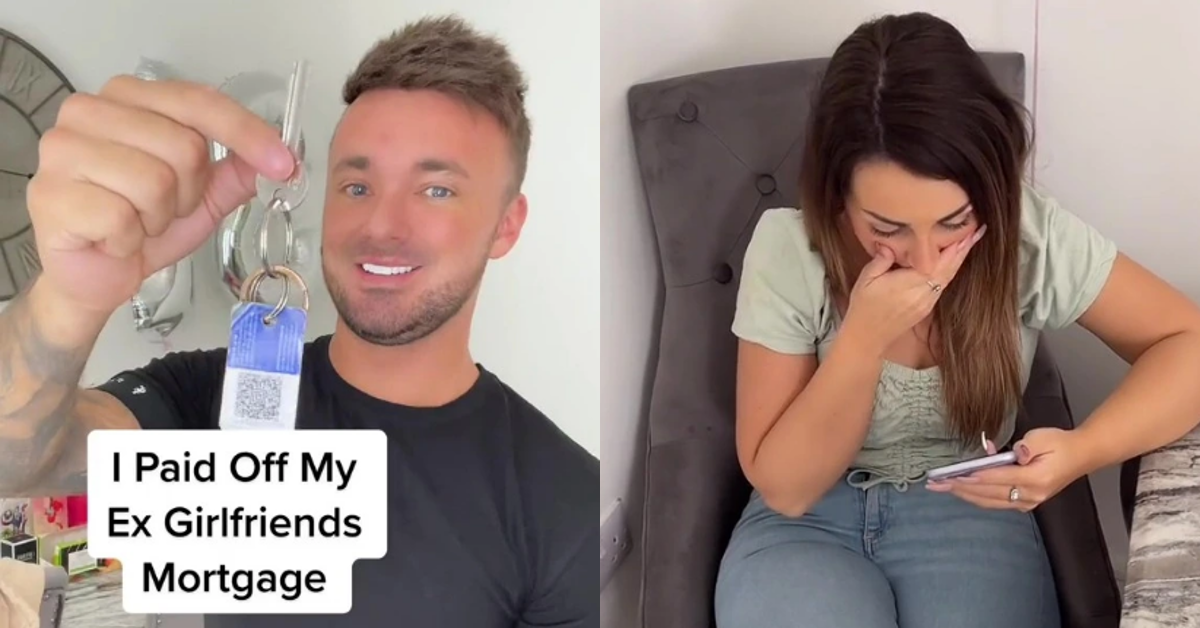 Familial structures have changed a lot over the years. The idea of a divorced married couple spending time away from one another and raising their kids in separate homes was considered impossible. Even crazier was the idea of "co-parenting" where couples even hang out with their spouse's new partner at family gatherings and preach the benefits of being "on the same team."
Article continues below advertisement
It's a nice idea, but there are some people who are a bit more "old-fashioned" when it comes to that line of thinking. Like if the mother or father of your child wants to break up with you, then getting any extra money on top of the child support they're legally obligated to receive, you'd probably want to send them a strongly worded letter informing them to kick rocks.
And if they wanted you to go and hang out with your kids' new "stepdad" or "stepmom" you'd probably immediately start thinking of ways to maim/mutilate the partner you were replaced with.
But it's generally considered a more modern and healthy sentiment to try and assist your ex, especially if you helped birth a child together, both emotionally and financially.
This is something this TikTok-er boasted about doing online.
Article continues below advertisement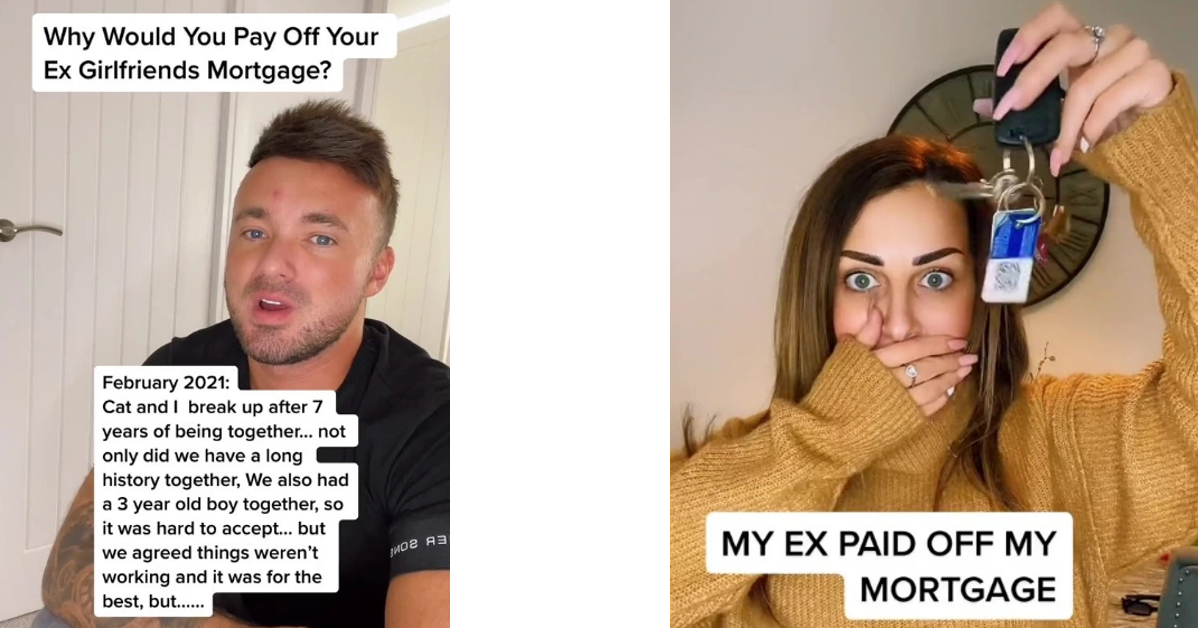 Shaun Nyland posted a video on the popular media sharing platform indicating that he paid off his ex's entire mortgage and that he was going to surprise her with the news and gauge her reactions.
No, this guy isn't Mr. Beast, but that move has got Jimmy Donaldson written all over it, you know, except Shaun's hooking up his ex-girlfriend, Cat, with a ridiculously generous gift instead of close friends and internet randos.
Article continues below advertisement
In the clip we see Shaun holding up a key to the camera with a text overlay that reads: "I paid off my ex-girlfriend's mortgage."
Shaun and Cat were together for seven years and even had a kid together. Although they tried to make things work between them, they reportedly just couldn't emotionally fulfill one another in a romantic capacity.
Article continues below advertisement
So what was the special occasion that prompted such a kind gesture from the man? It was Cat's birthday. The video, which has garnered millions and millions of views features Shaun saying, "It's your birthday today, I want you to have the best birthday ever. And look, I know we're not together anymore, and I've been so proud of you, you're the best mum ever, so I did something. I rang up the bank, I paid off the entire mortgage. This house now belongs to you."
Cat thought that Shaun was just pulling her leg, but he in fact not heaving on any of her limbs: "I promise you, this house belongs to you. I rang the bank, paid it off, you own this house."
Article continues below advertisement

One person wrote, "Now that is a true gent respecting your baby mother and keeping a roof over your baby's head. Take my hat off to you mate, proper dad."
Another wrote, "Now this is how you co-parent."
Article continues below advertisement


Article continues below advertisement
Shaun said, "At the end of the day, my ex-girlfriend gave me the best gift any man could ask for by bringing Leo into this world and I know it was tough for Cat to try and live the same lifestyle we lived but by herself."
He continued by saying, "Honestly guys, I'm still shaking right now. I'm just so grateful that I've been fortunate enough to be able to do this, not just for Cat, but also for my baby so that he's got a roof over his head for the rest of his life guaranteed, and I just think if you can do that then why wouldn't you. It was a no-brainer for me."

Article continues below advertisement
As for how Shaun could've afforded such a magnanimous gift, he stated that he was able to make "major breakthroughs with work."
It's worth noting that the two have some fairly sizable TikTok followings, and a lot of the images they're uploading online discussing the mortgage payoff served up "typical" Influencer cues. The widened eyes, the cutesy-cutesy posing, the clickbait headlines, etc..

Whether or not it's true, that didn't stop people from sharing and commenting on the clip. What do you think? Is it legit? Or does the whole thing reek of fake news?