'Man Vs. Bear' Competitor Paulina Calls Grizzly Bart a "Good Boy" (EXCLUSIVE)
Discovery's new series 'Man vs. Bear' pits three bears — Bart, Honey Bump, and Tank — against three humans in a test of strength. Paulina is one of the first contestants.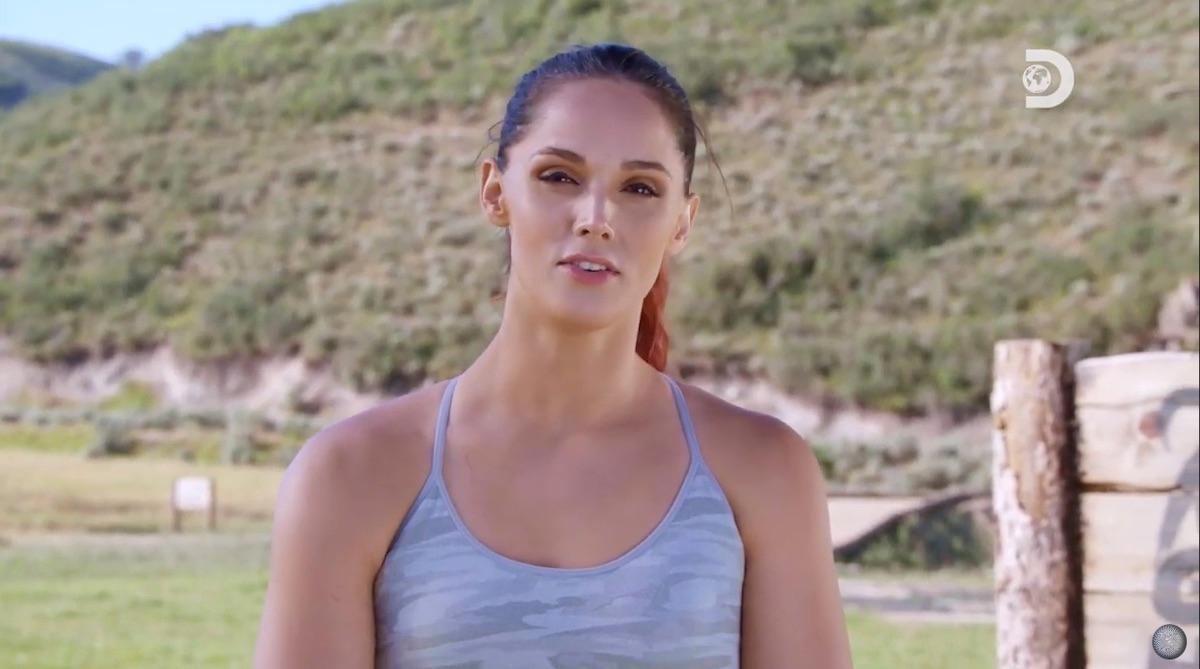 The Discovery Channel has a new reality series, and it just might be their craziest one yet. Man Vs. Bear takes three Grizzly Bears — Bart, Honey Bump, and Tank — and pits them against three human competitors at their Utah sanctuary to test the limits of strength, speed, and stamina.
Article continues below advertisement
So, if you were ever wondering if a human could outrun a bear, this is the show for you. One of the first contestants to appear on the reality competition is Paulina, a therapist and mom from Illinois, who recently finished second in the Red Bull Archer's Paradox.
Paulina spoke exclusively with Distractify and revealed why she signed up for Man Vs. Bear and what she really thought of her furry competition Bart.
Article continues below advertisement
Distractify: Why did you sign up for Man Vs. Bear?
Paulina: "Initially when I was approached, it was just a very vague description of the show. I was basically asked if I was interested in doing a new competition involving Grizzly Bears, and that's it. Immediately I had a million questions: 'Am I fighting a bear? Am I in some weird survival show with a bear? How on earth can I compete against a bear?!' Science obviously shows, there's no way to do any of that and succeed, but still, how exciting?! How can you hear something like that and not say yes?
Article continues below advertisement
"It goes back to when you were a kid with friends, sitting around and throwing crazy hypothetical questions like 'Do you ever think you could outrun a bear? Do you think you're stronger than a bear?' So all these crazy questions, deserve crazy answers, right? So I had to sign up. Why not? My daughter gets to see her mom be a total badass, and I get to do something that's never been done before. "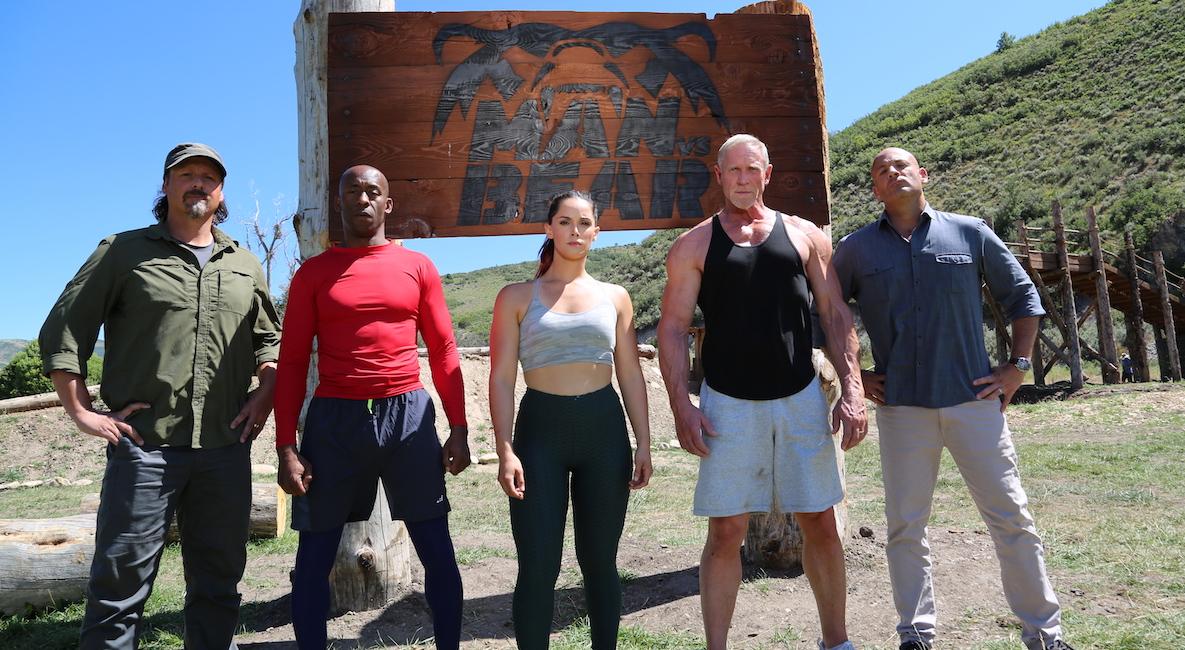 Article continues below advertisement
D: Describe what was going through your mind while competing — and within inches — against the grizzlies?
P: "The first time I saw Bart, I was just taken back and my breath left me. I've seen bears in zoos and on tv, as well as a few black bears while living in Colorado. So I thought I had this relatively figured out and knew what to expect. But this absolute giant trudges out towards me and every organ in my body just sank for a hot minute. He was everything: undoubtedly scary, incredibly adorable, enormous, fluffy. Like a 9-foot tall teddy bear with 3-inch teeth and 4-inch claws.
"But I also saw Doug Seus (Bart's dad) so at ease with him, and after you get over the size, you realize these bears are truly gentle giants. Fear takes you many places, and if I wanted to let it take over, I could've easily been afraid every minute they were there. But the moment I pushed past that initial fear of a bear being right in front on me, it was like any other opponent or obstacle, just much bigger, and a lot fluffier."
Article continues below advertisement
D: Which of the three bears did you like and or fear the most?
P: "That's actually a really tough question to answer. Again, once you get over the fact that these bears are there, you get to know them in a personal way. Honey Bump was fast but dopey and always a sweetheart to the trainers. Tank was a class clown of sorts. Bart however, has a special place in my heart. I did two challenges against him and both times he got the better of me."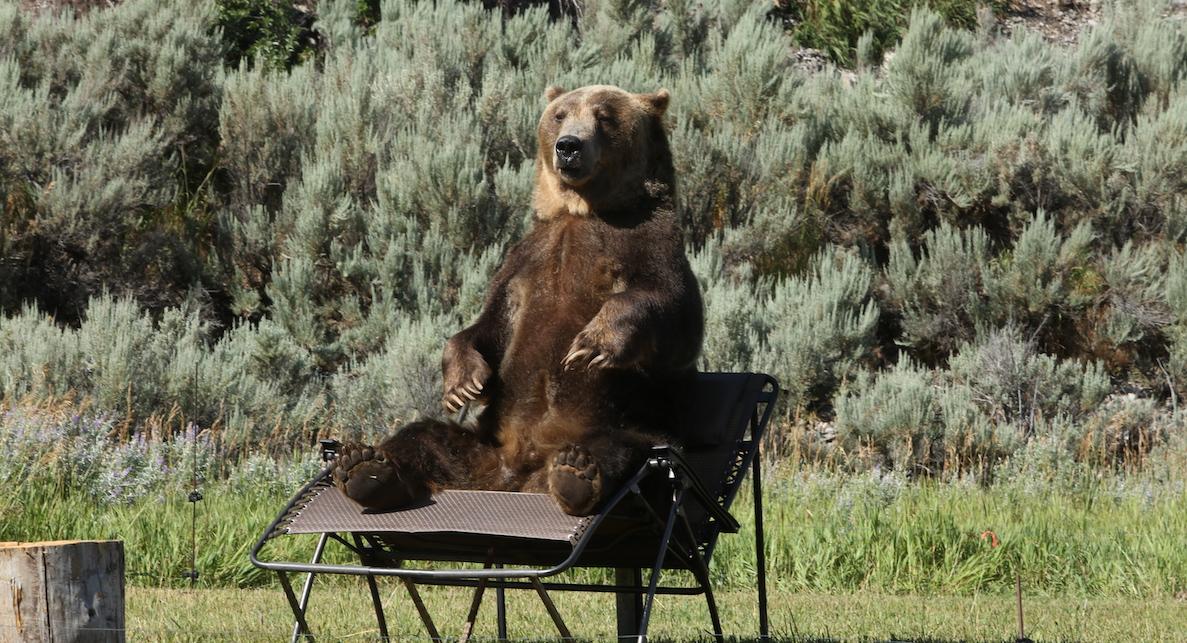 Article continues below advertisement
"We aren't told about any of the challenges until minutes before competing, so we hear what we have to do and immediately get in our competitive mindset to figure out how we're going to beat the bear. The downside to this strategy is that it's not up to us when the bear starts the obstacle. Everything is at the bears pace, and both times Bart took his time with me."
"I'd have my adrenaline pumping, muscles ready to go, and mind focused thinking I was seconds away from giving all I have, only to be told to stand down because Bart decided to play with Doug for a couple of minutes instead. Next minute I hear "GO! GO! GO!" and it was like being blindsided. But how do you get upset at a Grizzly bear? He was too cute to hate and too scary to stand up to. Bart was just a good boy."
Article continues below advertisement
D: Overall, explain what your experience was like in this competition series:
P: "Basically, if I ever get the chance to do something like that again, I wouldn't think twice about it. What Doug and Lynn Seus do by raising and training these animals that command so much respect is just inspiring and incredible. As close as we came to these bears, I never once felt like I was in any actual danger and that allowed me to focus on the challenges. "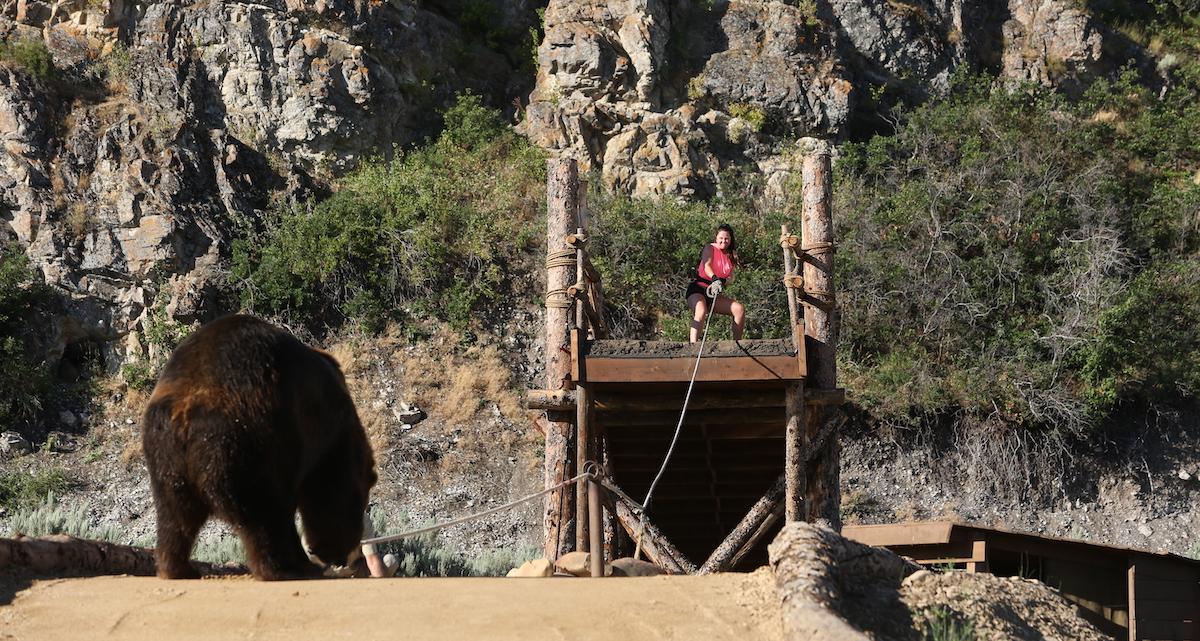 Article continues below advertisement
"We were asked to push ourselves past every comfort zone, and physical and mental barrier and I left feeling so accomplished and proud to have done just that. My daughter is going to see her mother go head to head and give it her all against three Grizzly Bears, and that speaks volumes to me.
I've always wanted to be the kind of mother that could show her child that anything is possible, and this is just about as good as it gets when it comes to any kind of competition."
Get it, girl! Watch Man Vs. Bear Wednesdays at 9 p.m. EST on The Discovery Channel!