Fans Accused Kailyn Lowry of Replacing Her Dog Bear Too Soon
Kailyn Lowry's dog, Bear, played a vital role in the everyday life of the family. As the next 'Teen Mom 2' episode reveals, parting ways wasn't easy.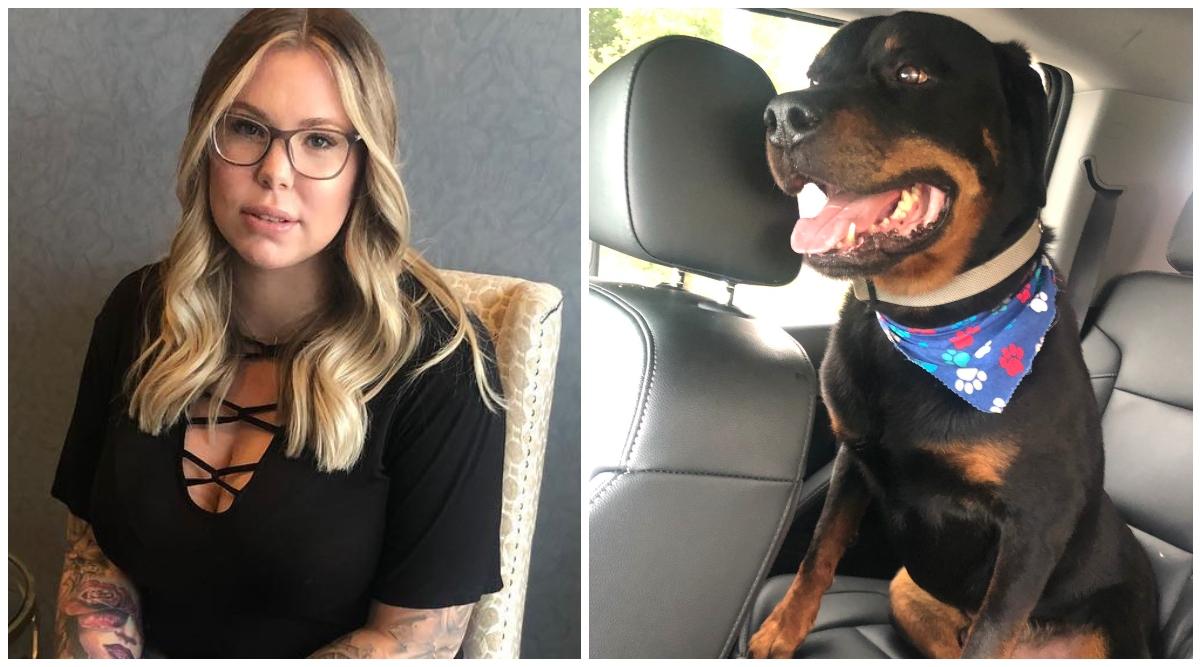 August 2019 had some big shocks and surprises in store for Kailyn Lowry.
Soon after receiving an invitation to the MTV Video Music Award, the Teen Mom 2 star had to learn that her much-beloved dog, Bear, suffered from a chronic illness.
Article continues below advertisement
Caught up in the whirlwind of activities, it took her weeks to realize just how severe the symptoms were. By then, it was too late.
Bear was Kailyn Lowry's first dog. 
The 7-year-old Rottweiler was a key family member who was there for Kailyn through good and bad over the past few years, including the birth of her two older sons — Lux Russell Lowry and Lincoln Marshall Marroquin — and her divorce from her husband of five years, Javi Marroquin.
Article continues below advertisement
As Kailyn explained in a previous episode of her podcast, Coffee Convos, parting ways was anything but easy. She described the treatments as expensive and revealed that the doctors presented her with no plausible options.
Article continues below advertisement
"Four hours at the vet and $4,400 later they figure out what is going on with Bear," she wrote on Twitter on August 25. Two days later, she sadly added, "Strep and putting my dog down. I think this is by far the worst week I've had in a long time."
On her podcast, she told listeners was taken aback by the prices and the vets' general attitude.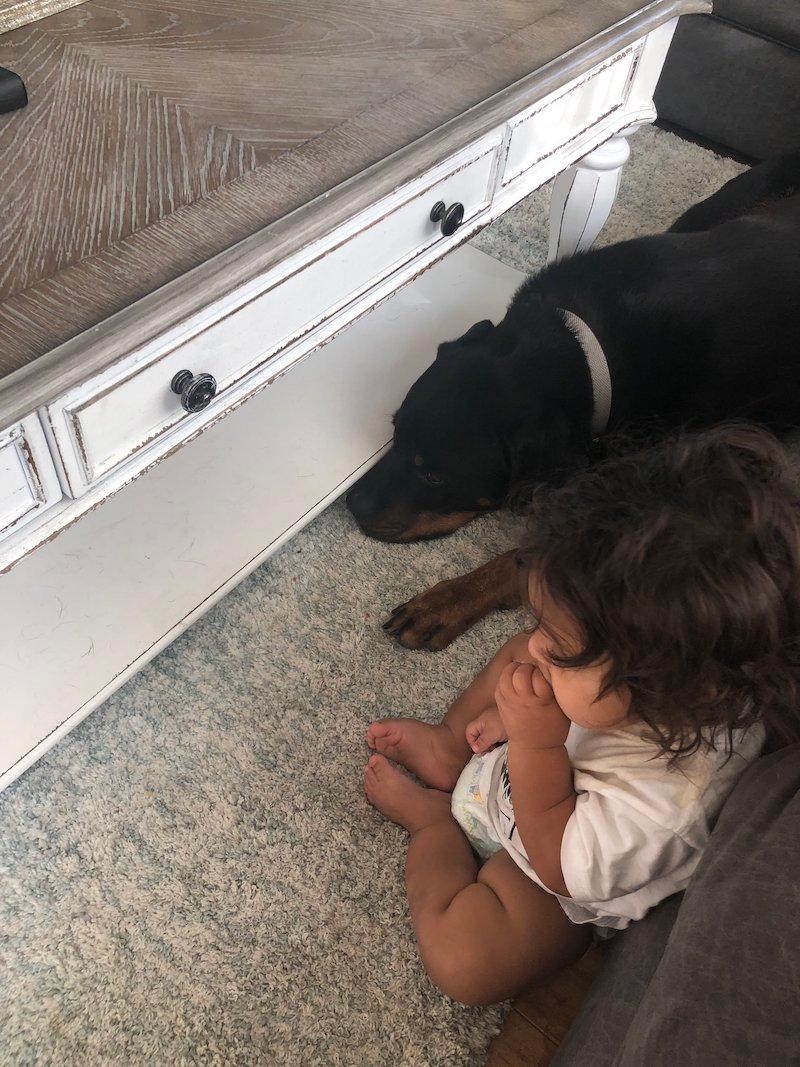 Article continues below advertisement
Bear's death marked the first time her children had to encounter loss. Swearing by a no-nonsense approach, Kail decided that it was best if they learn about the predicament as much as they can handle, and invited them to accompany her on the very last trip to the vet.
"I'm not one to sugarcoat things," she told fellow podcaster, Lindsie Chrisley, before adding that keeping an "open dialogue" had proven vital in the long run.
Kailyn bought a new dog a few days after Bear died. 
"Meet Karma," went her tweet announcing the arrival of the newest family member. However, it didn't take long for social media users to start critiquing her decision.
Article continues below advertisement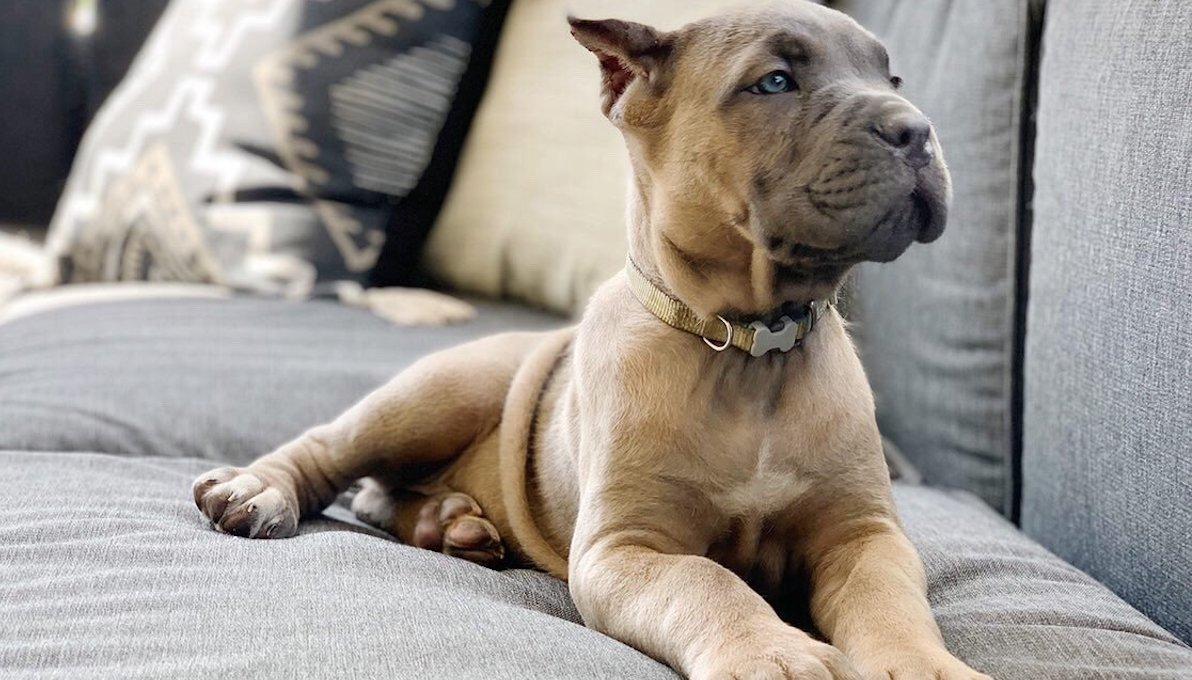 "So you're fast replacing your dog," wrote a disappointed user. "Terrible choice of dog breed for someone with a brood of children running around," weighed in another.
A third chimed in, "That poor baby's ears. SMFH anyone who crops their dog's ears should have it done to them."
Article continues below advertisement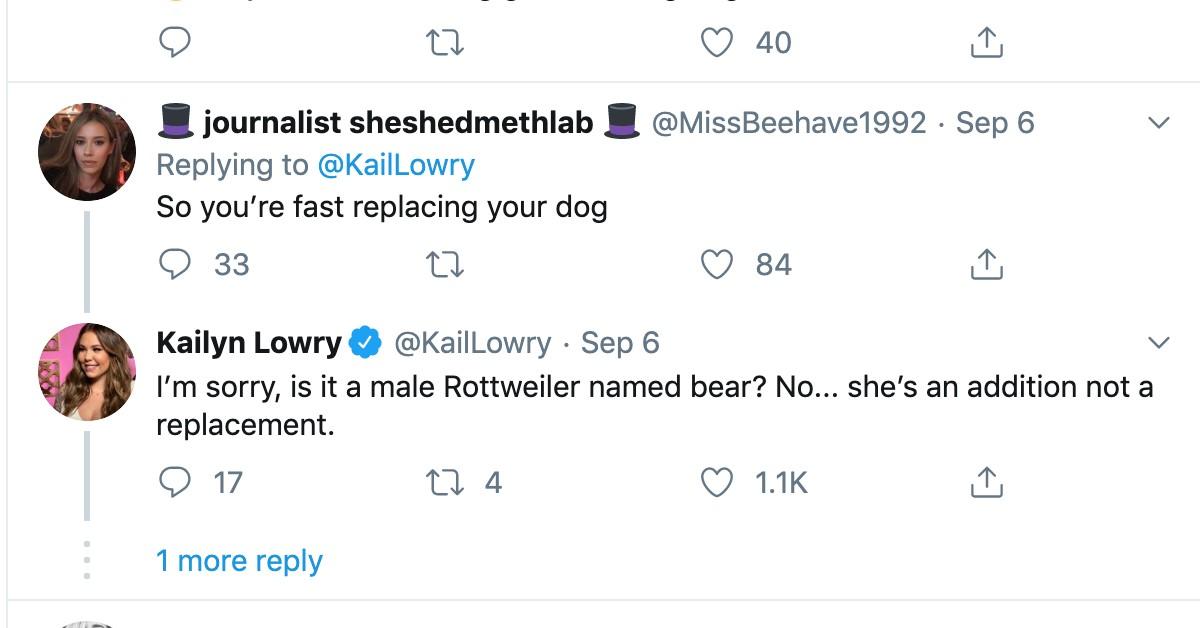 Despite the upsurge of vitriolic criticisms, Kailyn and her pup seem to be happier than ever. Will the Cane Corso play a role as crucial in the life of the family as Bear did? How will the children react? How did they process Bear's sudden death?
And did she choose a rescue dog with cropped ears?
WatchTeen Mom 2 on Tuesdays at 8 p.m. ET on MTV to find out!