Mandy Rose Responds to Those Sonya Deville Relationship Rumors (EXCLUSIVE)
Is Mandy Rose in a relationship with her WWE partner Sonya Deville (Daria Berenato)? The pro wrestler responds to rumors and talks about Otis' crush.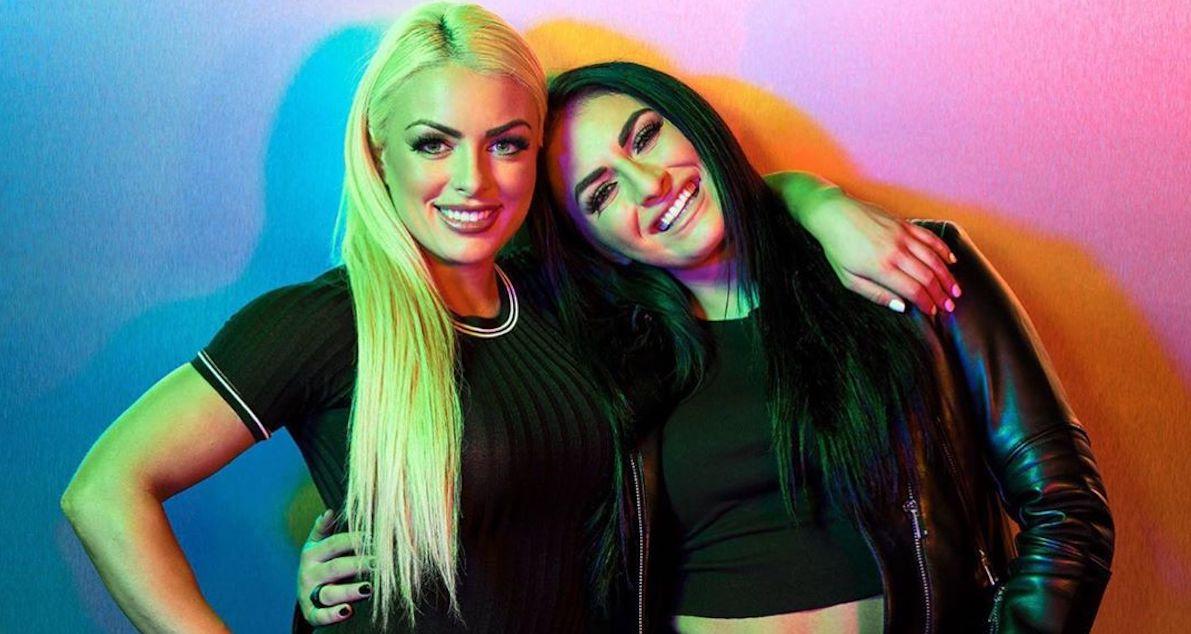 Rumors have been swirling around WWE tag team partners Mandy Rose and Sonya Deville — with many wrestling fans convinced that the duo is more than friends.
Article continues below advertisement
Sonya, who is the first openly lesbian WWE star, and Mandy have been together since appearing on Tough Enough in 2015, so their chemistry is pretty undeniable, on and off the mat.
"OK, could Mandy Rose and Sonya Deville be secretly dating?" one fan recently tweeted. Another agreed, adding, "Yo, I'm convinced that Mandy Rose and Sonya Deville are secretly sleeping together."
So, are Mandy and Sonya in a relationship? 
In an exclusive interview with Distractify, Mandy responded to rumors and made it pretty clear that she is currently not in a relationship with Sonya.
Article continues below advertisement
"I think it's obviously just rumors," Mandy said. "Everyone can get different vibes from the way we are portrayed on TV. I feel like for my character too, it's a little bit more hot bombshell, a little more sexual too, so I think some of the things I do can be portrayed as that. But as of now, we are just going to have to wait and see..."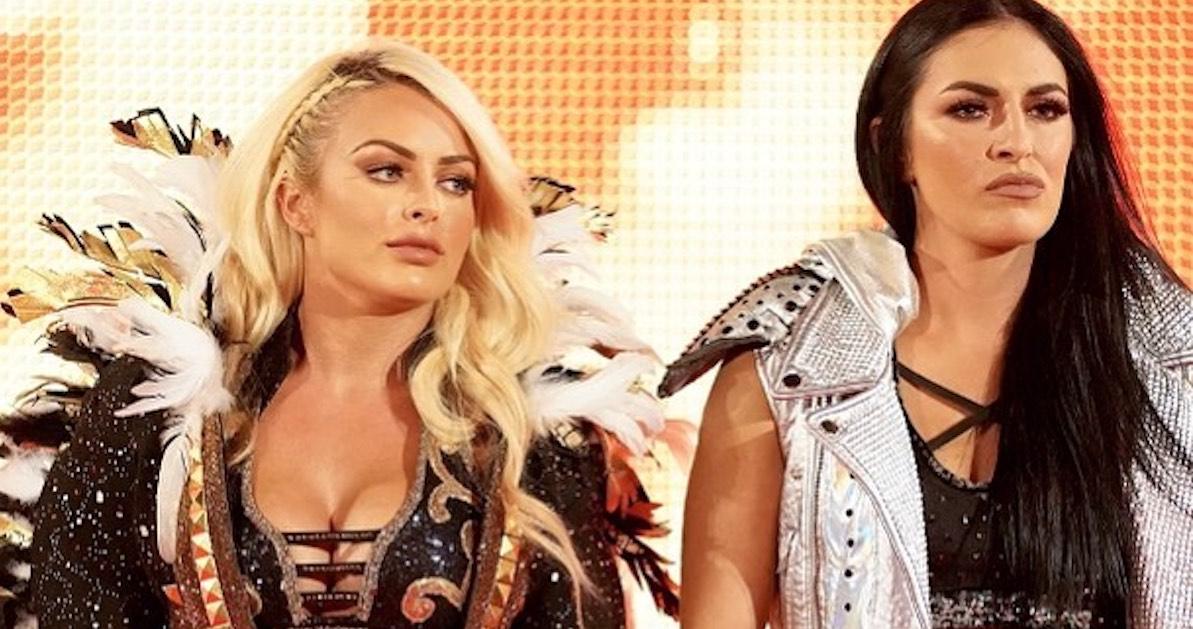 Article continues below advertisement
Mandy and Sonya both have a love for... doughnuts!
So, while a secret relationship is off the table, both Mandy and Sonya have transformed their love for doughnuts into a pretty fun hobby — launching Damandyz Donutz on their YouTube channel.
It all started when the ladies shared a video during their NXT days dancing outside Krispy Kreme and wrestling fans loved it. Since then, they visit the best doughnut shop in every city they visit, and film the experience car-cam style.
"We're foodies and I grew up... my dad owned an Italian deli, so I've always been into Italian food and same with her," Mandy explained. "One day she was watching something and she's like, 'Dude, we should totally do this with doughnuts. We love doughnuts... and we thought it was a really good idea and something we can branch out."
Article continues below advertisement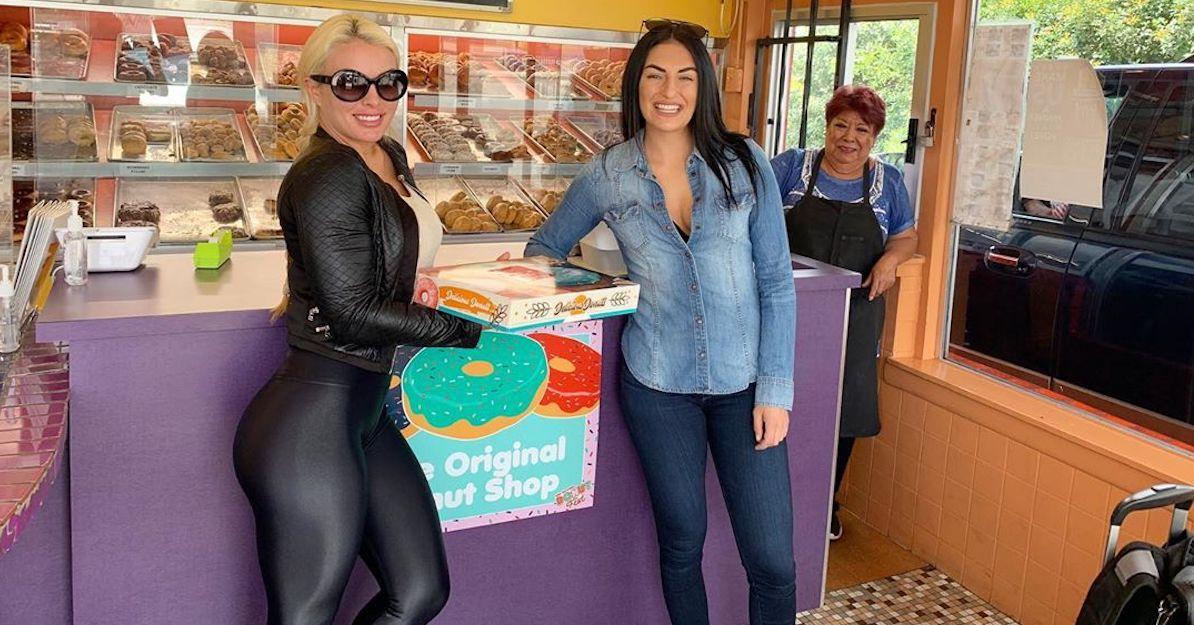 Eventually, the ultimate goal for Mandy and Sonya is to open an actual store in the South Florida area and have their moms run it. And in case you are wondering, Mandy's favorite doughnut flavor is glazed. "I don't like when it gets too fancy," she added.
Article continues below advertisement
Wait, what about Mandy's No. 1 fan, Otis? 
If you are a WWE fan, you know there is a one-sided romance between Otis Dozovic and Mandy Rose. Otis makes it very clear he only has eyes for Mandy — and recently wished her a happy birthday on Twitter.
"HAPPY BIRTHDAY to The Most Beautiful Woman ALIVE... MY PEACH," he wrote. So, how does Mandy feel about all this attention?
"Well, I'm flattered for sure. He's definitely been a presence since my NXT days... he's hilarious," she said between laughs. "Most of the time he comes up to me and I have no idea what he's saying... but yeah, there's nothing more that I can say other than I'm flattered."
Watch Mandy Rose on WWE Smackdown Tuesdays at 8 p.m. on USA.