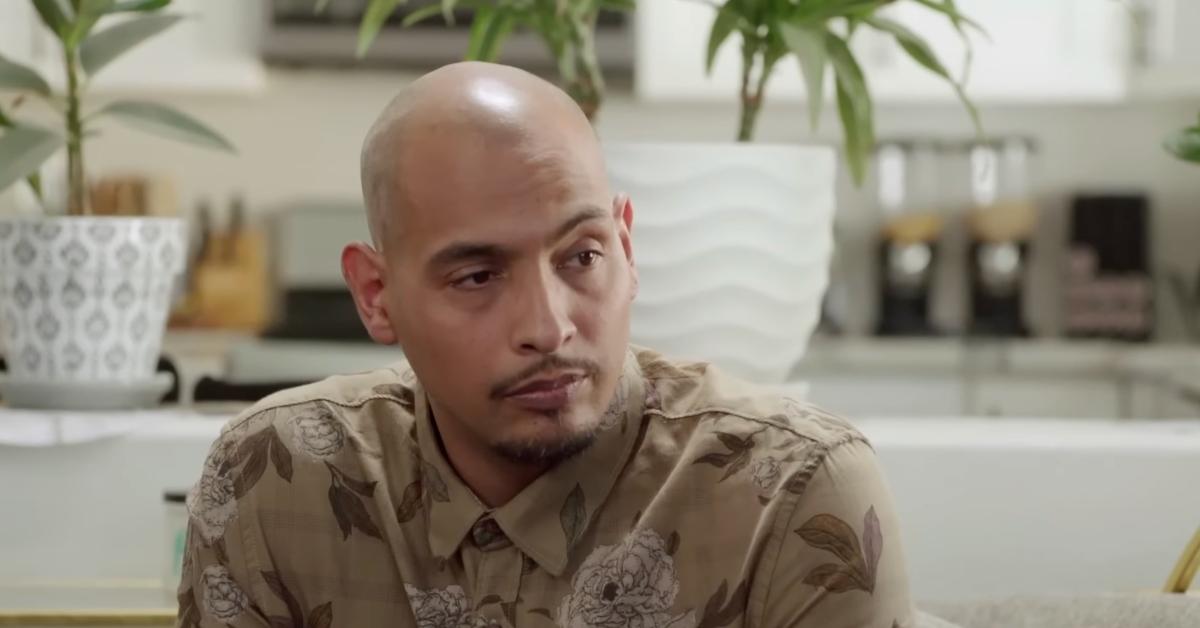 'Life After Lockup': Brittany and Marcelino Clash About Moving to Las Vegas (EXCLUSIVE CLIP)
Marcelino moved to Florida for his relationship with Brittany, but in an exclusive clip ahead of a new episode, he seems to consider moving back to Las Vegas.
It's no secret that adjusting to regular life after being in prison can be quite the task for couples on Life After Lockup, and Brittany and Marcelino Santiago are currently feeling the heat.
After Brittany was released from prison, the couple decided to leave Sin City behind and head to Florida. While Marcelino did have some reservations about the move, he ultimately decided to move to the Sunshine State with his family.
Article continues below advertisement
However, it seems Marcelino is not as happy as he was when living in Las Vegas. And while Brittany is set on building a life in Florida as a family, Marcelino's feelings might affect her plans coming to fruition.
So, will Marcelino move back to Las Vegas?
In an exclusive clip ahead of the March 24, 2023, episode, Brittany and Marcelino bump heads.
Article continues below advertisement
Brittany is upset that Marcelino has been distant after their decision to move to Florida.
It's normal for couples not to see eye-to-eye when it comes to specific issues. However, deciding where to build roots as a family is one that can potentially crack the foundation of any marriage.
Unfortunately, it seems as if Brittany and Marcelino are going through a rough time.
Previously, Marcelino was happy living in Las Vegas, but he realized that Florida life doesn't suit him.
"I didn't want to leave Vegas, but I'm here in Florida," Marcelino says to Brittany while they're in a pool lounge.
Article continues below advertisement
"Because you wanted to. Don't say that I forced you here," Brittany replies.
"I'm out here because of you … because of my family," Marcelino says. "This is cool, this is nice, but I can't get money out here."
Although Brittany shares that Marcelino was lonely while playing poker in Las Vegas without her, he emphasizes the importance of him making money to provide for their children.
Article continues below advertisement
"Brittany's No. 1 argument is that sometimes she feels that I'm distant," Marcelino says in a confessional. "But I hope my wife can realize that it's a big sacrifice that I made to make her happy."
Unfortunately, things begin to go left and the couple leaves the pool lounge.
Article continues below advertisement
Will Marcelino return to Las Vegas?
Now that Brittany is fully aware that Marcelino is not 100 percent happy in Florida, it's hard to tell where the couple will go from here.
Unfortunately, Brittany gets upset at Marcelino's sentiments about being able to provide and take care of the kids.
Article continues below advertisement
"I feel neglected Marcelino," Brittany says. I moved all the way out here. I took a risk."
"Yeah, so did I," Marcelino replies.
Brittany begins to scold Marcelino for seemingly caring more about the casino, the kids, and life in Las Vegas than her. The pair continue to exchange words with each other in the parking lot.
As a result, Brittany yells at Marcelino about not loving her and "making a better effort when she was in prison."
The parking lot verbal fight ends with Brittany telling Marcelino to go back to Las Vegas and refusing to get in his truck for them to go home.
Article continues below advertisement
Brittany and Marcelino's marriage has been tested in multiple ways. However, so far, they've been able to stay strong through it all.
Only time will tell if the couple can move past this latest squabble.
Watch Life After Lockup on Fridays at 9 p.m. EST on WeTv.