Sara and Shawn Have Had Their Ups and Downs on 'Life After Lockup' — Where Are They Now?
Season 4 of Life After Lockup may hint at trouble in paradise for married couple Sara Isaac and Shawn Osborne. Following the birth of their first child, Addilyn, in October 2022, the Love After Lockup alums have experienced no shortage of ups and downs. So, are they together now or have Sara and Shawn had enough of the drama?
Article continues below advertisement
On the show, Sara's ex-boyfriend and the father of her first child, Anthony, admitted that he still has feelings for her. As a result, you might wonder about the current status of Sara and Shawn's relationship. Season 4 of Life After Lockup is still in full swing, but here's what we know.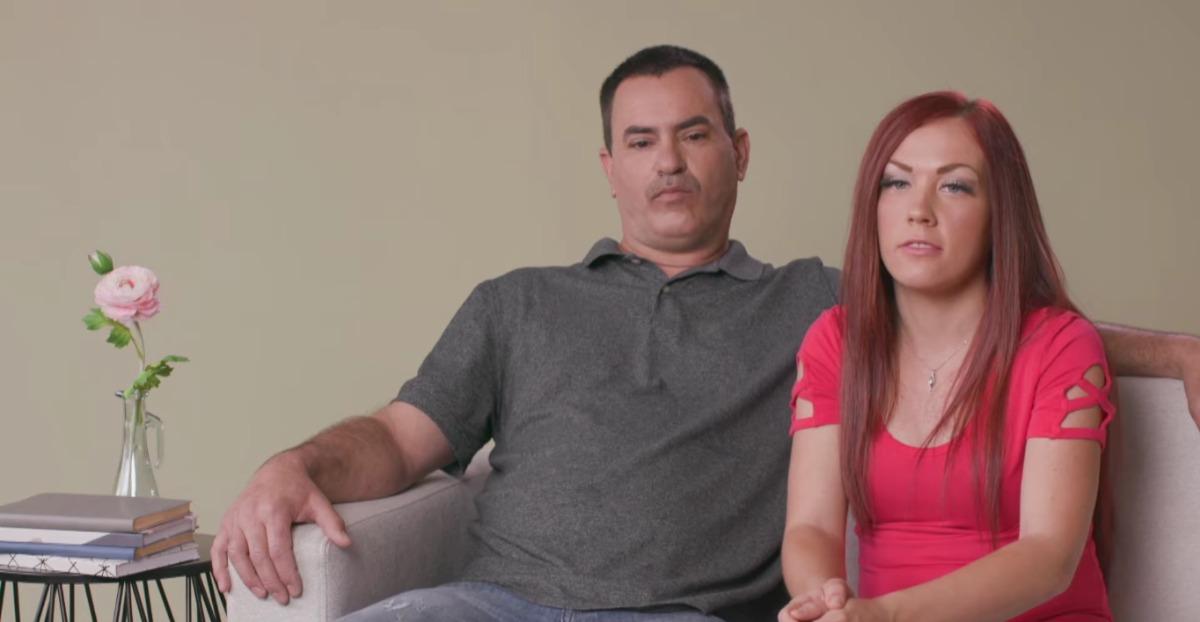 Article continues below advertisement
Are Sara and Shawn from 'Life After Lockup' still together?
Sara and Shawn are still going strong — for the most part. In November 2022, the Life After Lockup star took to Instagram to explain her current situation with her partner.
"Yes, I'm still with my husband," Sara revealed. "Married life is different. It definitely has its ups and downs, [as] most relationships do. It's not too different from a normal relationship."
However, she quickly noted that their whirlwind romance is anything but easy to navigate.
"Everything with [Shawn and I] happened so quickly. I got into a serious relationship; I wasn't even sure if [we] were even going to work out," the 30-year-old admitted.
"I got out to my daughter. And she was my first priority, so I put Shawn on the back burner. You know, he's stuck it out with me."
Article continues below advertisement
Sara also opened up about the factors causing stress in their marriage. Because her husband works a lot, it's difficult for the Life After Lockup duo to find time to spend together. That said, Sara is incredibly appreciative of the special moments they do share. And, despite the drama with her ex on the show, Sara and Shawn are making it work.
Article continues below advertisement
Sara reconnects with her ex-boyfriend Anthony on 'Life After Lockup.'
During a recent episode of Life After Lockup, Sara meets up with Anthony — who is currently in rehab — via video chat. As the father of her oldest child, Abby, Anthony admits that he is jealous of Shawn's marriage to Sara.
When Sara asks why he's jealous, Anthony replies, "He's got you. I don't."
Article continues below advertisement
He continues to say that he has a "strong feeling" Sara's marriage won't last.
"I was there before him, and I'm damn sure gonna be there after him," Anthony says. "In all reality, I wanted you, I wanted our daughter, I wanted the family that I thought I was going to have."
Sara's giddy disposition during the video call left some fans wondering if she still has feelings for Anthony. However, she is adamant on Life After Lockup that she has moved on with Shawn. Instead of rekindling things with Anthony, Sara is more than happy for her ex to have a relationship with their daughter.
Article continues below advertisement
Sara and Shawn tied the knot in 2021 and welcomed their first child in 2022.
In August 2021, Sara and Shawn said "I do." A little over a year later, in October 2022, they welcomed their daughter, Addilyn, to the world.
Around that same time, Sara took to Instagram to share a few sweet photos from their wedding day. And, while things aren't always smooth sailing for the couple, Sara and Shawn seem determined to make things work between them.
Watch Life After Lockup on Fridays at 9 p.m. EST on We tv.