'Love After Lockup': Michael and Justine Share an Update on Paternity Test Drama (EXCLUSIVE)
Following his release from prison, Michael Persaud and his wife Justine Persaud found out some exciting news — the two are expecting their first child together. While the Love After Lockup couple is happy about adding another baby to their family of seven kids, which they have from previous relationships, not everyone was excited about Michael and Justine's pregnancy news.
Article continues below advertisement
In an exclusive clip previously obtained by Distractify, Michael's mom, Maria, pressed Justine to get a paternity test to make sure her son is the father.
Now, the Love After Lockup couple sat down for an exclusive interview with Distractify where they opened up about the family drama that unfolded this season and where Justine and Maria's relationship stands today. Here's what they said!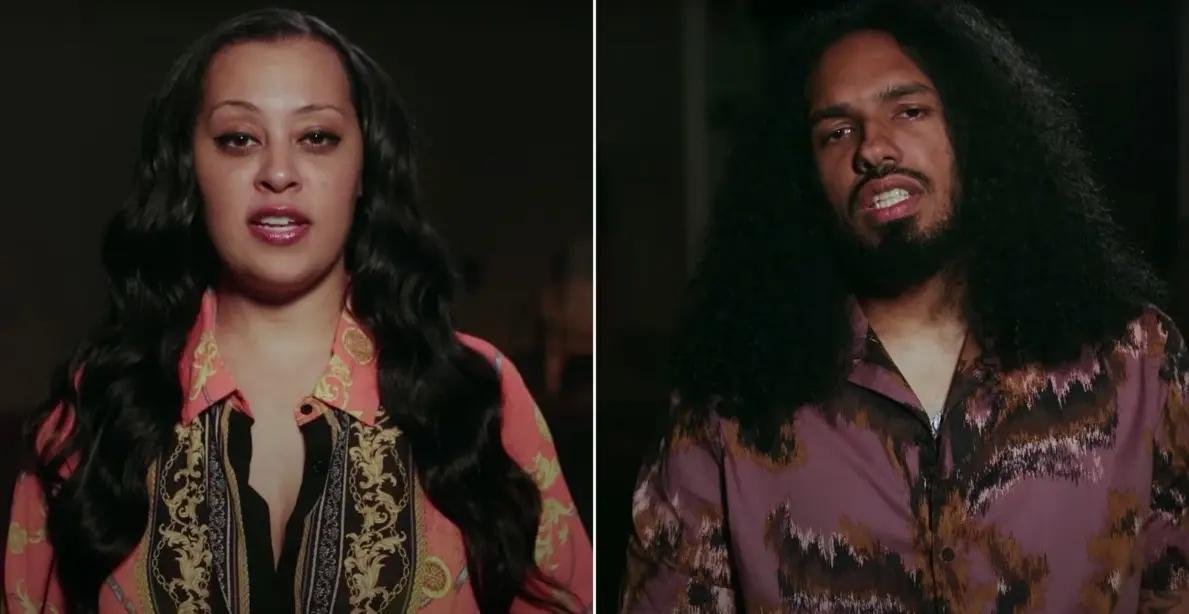 Article continues below advertisement
Justine and Michael from 'Love After Lockup' on their surprise pregnancy: "We didn't really want to wait."
While Justine and Michael's baby announcement came as a surprise to family and Love After Lock Up fans alike, the couple told Distractify that Justine's pregnancy was planned well in advance.
"We had been talking about having a baby for years. Especially with us being on the older side of things, we didn't really want to wait," Michael said. "I don't want to be 75 [and] my kid is 15. It was like we were against the clock."
Though, with a new baby on the way, the couple's honeymoon phase has pretty much been put "on hold."
"Coming home and getting right into a pregnancy is eliminating all the other things that we could be doing," he added.
However, in hindsight, the couple wouldn't have done anything differently. "But it was a choice for us," Justine chimed in.
Article continues below advertisement
"That was something that we decided. We talked about it, [and] we knew what we were going to be giving up in the early stages of him being home and that part of our relationship," the reality star went on. "But it was something that we really wanted to do. So you know, we just went for it."
While Justine and Michael were excited to share news of their new addition with their families, they didn't get the reaction they expected from their parents.
Article continues below advertisement
'Love After Lockup': Michael's mom wanted Justine to get a paternity test.
Michael and Justine revealed the pregnancy news to Maria in a February 2023 episode of Love After Lockup, but instead of congratulating the couple, she demanded a paternity test.
"My mother has DNA-tested my kids in the past before, without my consent and without their mother's consent," Michael told the cameras. "I think my mother's questioning the legitimacy of my baby because her brother was raising a child that was not his for a long time," he said, adding, "I just feel like my mother doesn't want me to make the same mistake."
Article continues below advertisement
Maria told Michael that she did not think it was a smart idea for the couple to have a baby at this time, which upset Justine.
Justine said that she has never cheated on Mike and thought it was "outlandish" that his mom wanted her to take a DNA test. Though Maria was clearly not happy with the news, Michael told her that he did not need her approval.
Since the cameras stopped rolling, Michael, Justine, and Maria have patched things up. Now, Justine tells us that she and her mother-in-law have "an understanding."
"When it comes to her grandchildren, she loves me being around them, she trusts me very much," Justine explained. "And I think that we definitely overcame that small little molehill."
Because Michael is an only child, the rift in his relationship with his mom was devastating on both sides.
Article continues below advertisement
Thankfully, they were eventually able to find common ground.
"We love each other very much. We would do anything for each other. But you know, we still go through our struggles," Michael shared. "We're not always going to agree on everything. I'm not the same as her and vice versa. [But] we're in a good place today. And she's excited to be a grandma."
Watch new episodes of Love After Lockup on Fridays at 9 p.m. EST on WE tv.
Reporting by Pretty Honore.