'SNL' Star Marcello Hernández Talks TikTok Soccer Comedy Series (EXCLUSIVE)
'Saturday Night Live' star Marcello Hernández spoke exclusively with 'Distractify' about his TikTok comedy series in honor of the FIFA World Cup.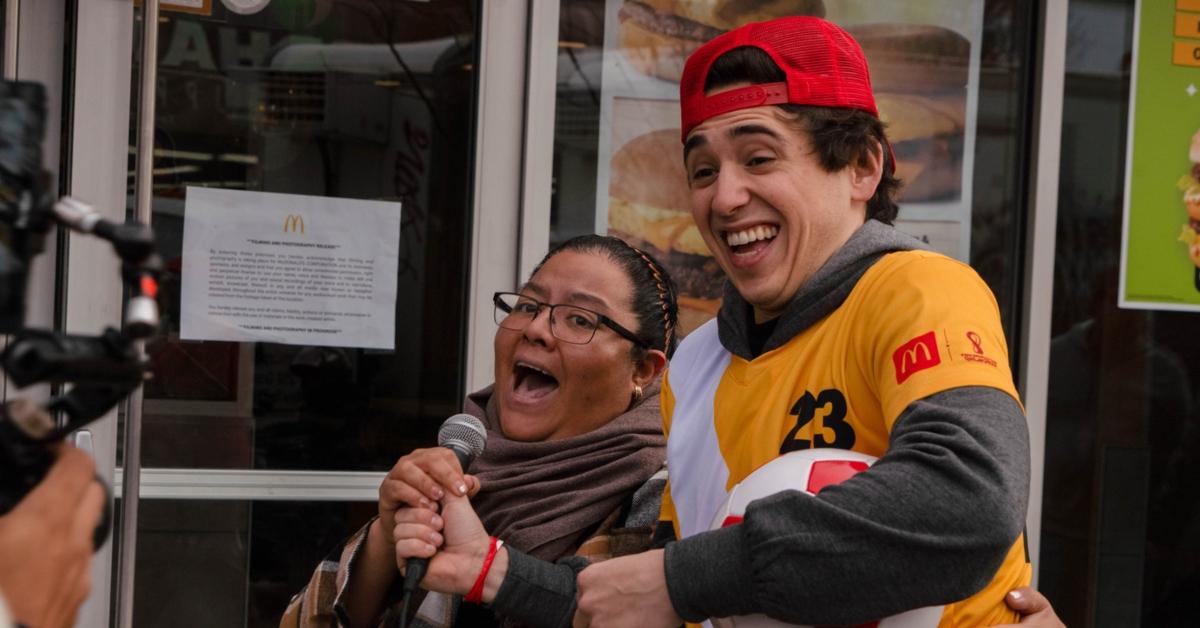 Saturday Night Live's newest cast member Marcello Hernández made a name for himself among the sketch-comedy series' fanbase following his October 2022 Weekend Update segment in which he provided sports commentary on Latino players in Major League Baseball.
Now, the 25-year-old Latino is using his comedic skills on TikTok in his latest partnership with McDonald's.
Article continues below advertisement
Marcello teamed up with McDonald's USA to launch a comedy series on the social media platform to celebrate the FIFA World Cup. On his TikTok page, Marcello will be highlighting Latin American national teams, paying homage to fútbol Latinisms, and more.
In an exclusive interview with Distractify, the SNL star opened up about his fútbol (also known as soccer) comedy series on TikTok, why the sport is close to his heart, and more.
Check out our Q&A below. (Editor's note: This interview has been edited and condensed for clarity.)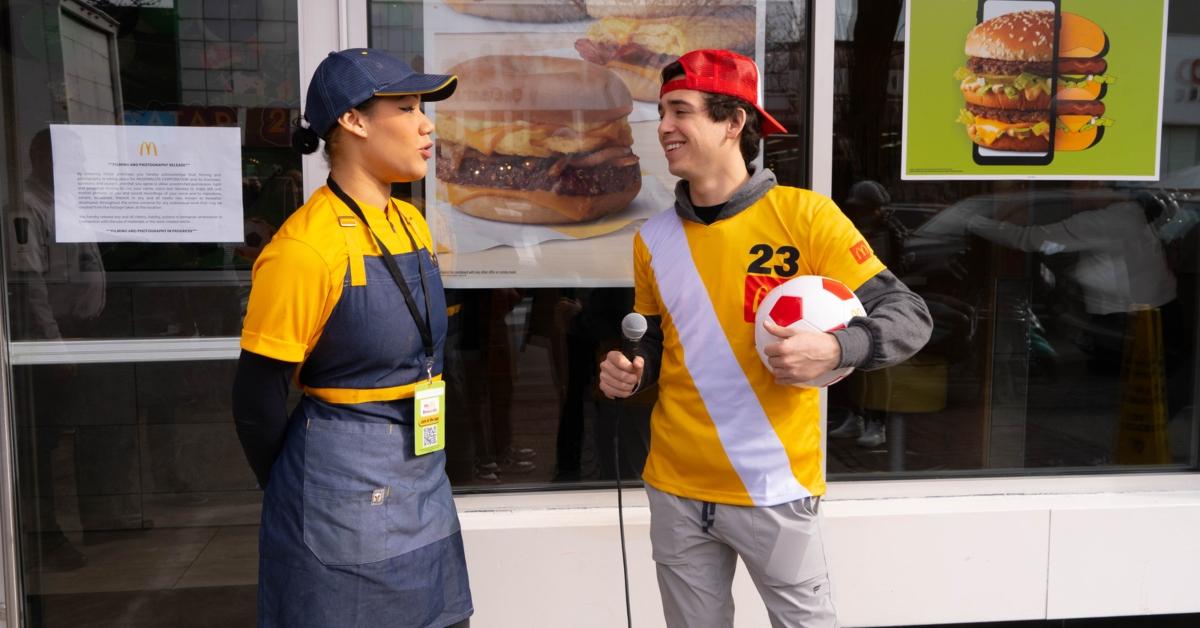 Article continues below advertisement
'SNL' star Marcello Hernández talks TikTok soccer comedy series.
Distractify: Can you talk about your partnership with McDonald's for their fútbol Tiktok comedy series?
Marcello Hernández: It's a huge campaign, it's an honor to be a part of it. I played soccer in college. And I've played since I [was] four years old. So soccer has always been a big part of my life. And, you know, obviously, who doesn't love McDonald's? Win or lose, you're asking your mom to take you to McDonald's after the game. And the "Want to Get McDonald's" campaign is just a huge campaign. It's in 75 countries. Obviously, this specific part of it is to highlight the way that Latinos interact with the game and the way that we are involved in soccer and fútbol and the love that we have for the game and the emotion that we bring to it.
What role does soccer play in connecting you with your family and friends?
MH: My mom is from Cuba, and my dad is Dominican. So I definitely have taught them a lot about soccer. Because it's just not such a huge part of their life in the Caribbean. But soccer is such a worldwide game that, you know, especially with me, I definitely brought my family together to watch soccer. You know, they used to all come to my games. And if I'm watching the World Cup at home, I you know, my family has to watch because the World Cup is the one moment where anybody will watch soccer. It's a beautiful thing.
Article continues below advertisement
Do you have a favorite memory from watching a soccer game and/or the World Cup?
MH: I remember some big goals. I remember Landon Donovan scored a huge goal against, I think it was Algeria. And I remember just it being so crazy for us to move on. And I think, you know, obviously 2002 Ronaldo [Nazario] with his haircut ... you know, the World Cup is just full of huge, huge moments. And the last World Cup, France, to see that team come together the way they did and be so dominant, it was beautiful.
Article continues below advertisement
MH (continued): So all of that stuff has always been fun to watch and fun to experience together with the players. So I think, you know, there's too many memories to think of, the World Cup is such a big event but I can't wait for the next one. I'm always excited for it.
What is your favorite soccer team?
MH: I'm a Real Madrid fan ... And despite that, you know, I want the United States to grow. And, you know, my dream as a little kid that grew up in Miami was to one-day play for the national team. So I want the US to move forward and to always get better. And this year, we have some players that have been playing in Europe. So you know, between Real Madrid and the US, I have some teams to root for.