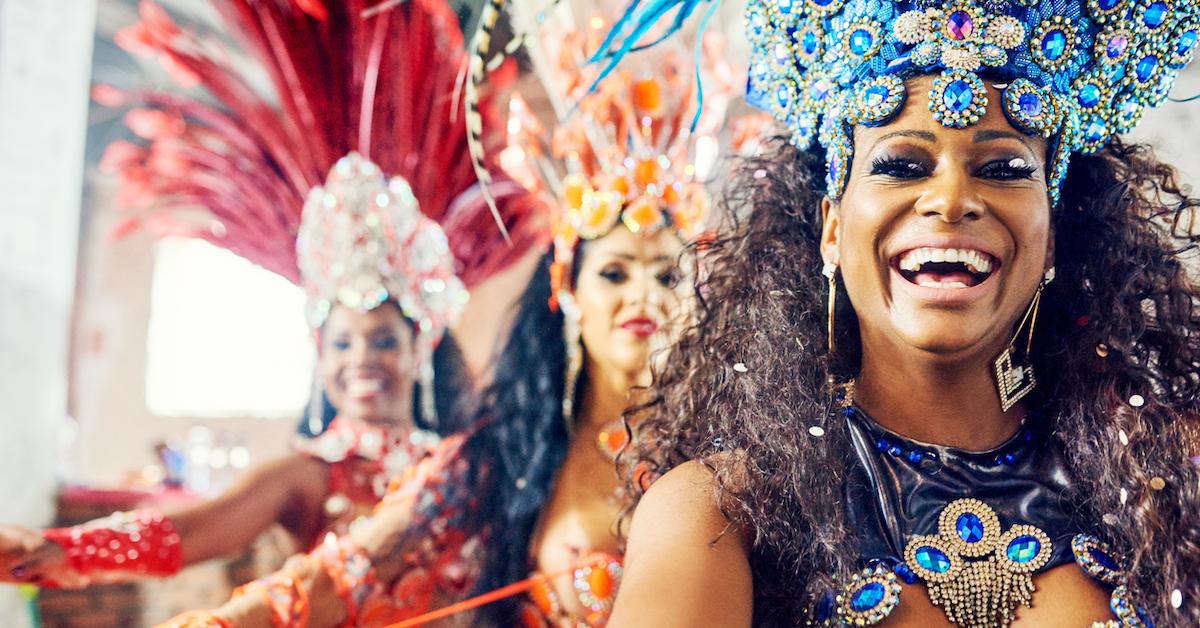 Here's Where to Go to Celebrate Mardi Gras Near You This Year
Wondering where to find "Mardis Gras celebrations near me"? You don't have to be in New Orleans to take part in parades and events. Details inside.
Mardi Gras, aka Fat Tuesday or Carnival, falls on the day before Ash Wednesday though its "season" technically begins on the day of the Epiphany (or Three Kings Day), Jan. 6. Its official arrival, on Tuesday, Feb. 25, marks the last day of indulgence before the ritual fasting of Lent.
Article continues below advertisement
This means insane celebrations, rich, fatty foods, and a lot of drinking before giving up everything fun for the 40 days preceding Easter. So if you want to go wild for a last hurrah before Lent, or if you just want an excuse to party hard on a Tuesday, read on for Mardi Gras parades and activities near you.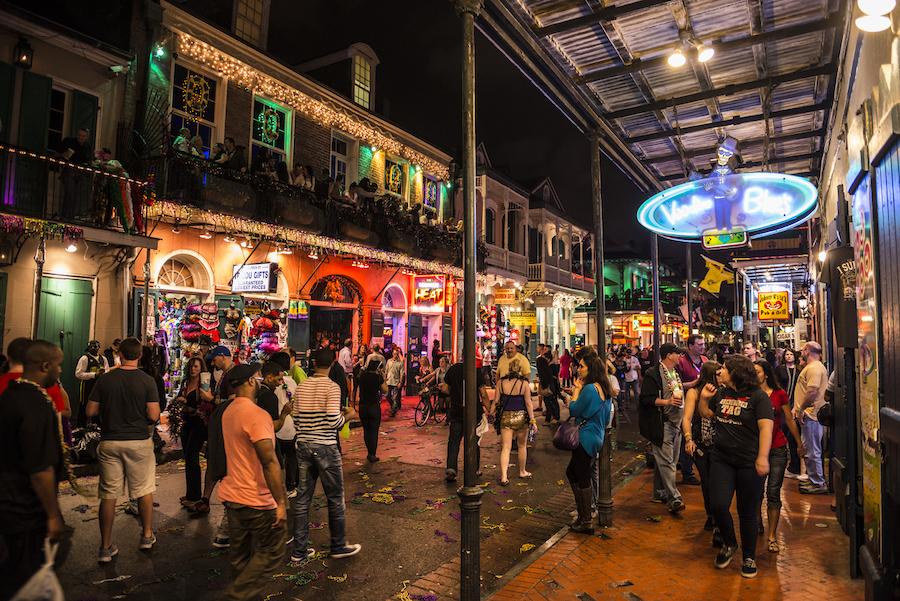 Article continues below advertisement
New Orleans
If you find yourself in the home of Mardi Gras, there's no shortage of festivities to choose from. Get into the traditional spirit of the holiday and link up with one of the city's many historic Mardi Gras Krewes, some of which have been in existence for decades. Most krewes start as early as 8 a.m. and are free, so be sure to get there a little early and secure a spot.
If you don't want to be in the fray itself, you can also get yourself some Mardi Gras Balcony Tickets and enjoy the festivities from your perch of safety above fabled Bourbon Street. Enjoy drinks, a buffet and perhaps most importantly, bathroom access, all with a front-row view of the action on Bourbon.
Article continues below advertisement
For a behind-the-scenes look at how the Mardi Gras parades come together, take a tour of the Mardi Gras Museum of Costumes and Culture where you can sip on a classic New Orleans cocktail, learn more about the krewes that run the parades and even try on a costume or two.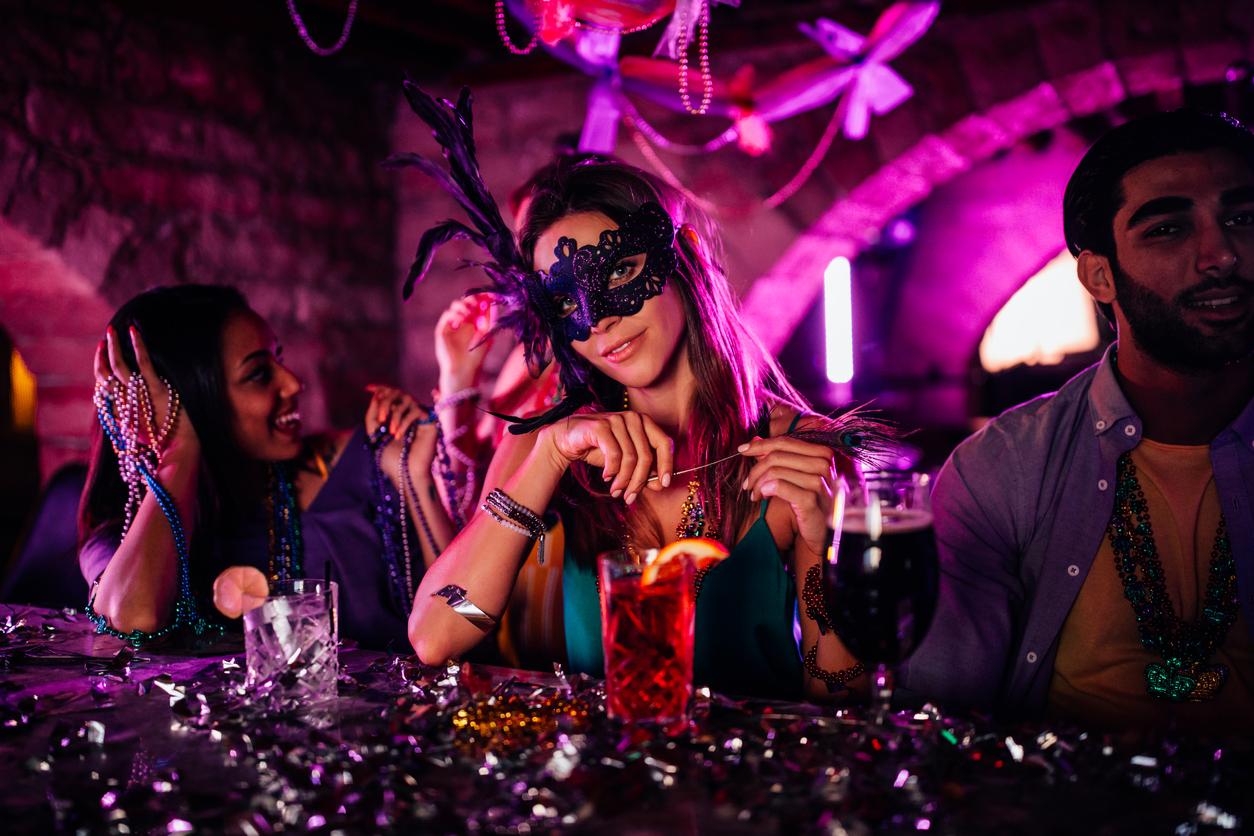 Article continues below advertisement
New York
New Yorkers sure know how to channel the New Orleans spirit with their many Mardi Gras celebrations.
Get your fix of a Deep South shellfish boil at Claw Daddy's in the Lower East Side where the eatery will be offering classic Cajun and Creole fare including shrimp, crawfish, fried green tomatoes, and even fried alligator! Be sure to also fill up on Adult CapriSuns (what they call cocktails) like the Blue Bayou, French Quarter, and Mardi Gras.
If you're looking for a musical Mardi Gras in the Big Apple, head to the Village to hit up one of New York's historic jazz clubs, the Blue Note. For this year's Fat Tuesday, the storied club will be hosting legendary drummer Jimmy Cobb along with Jazz by 5. Make a reservation for the bar or table, with showtimes at 8 and 10:30 p.m.
Article continues below advertisement
And for those who want to party, The House of Yes in Brooklyn will host its annual Mardi Gras celebration, which encourages party-goers to dress up and enjoy their epic festivities that will feature a brass band, DJ, circus stunts, and dancing.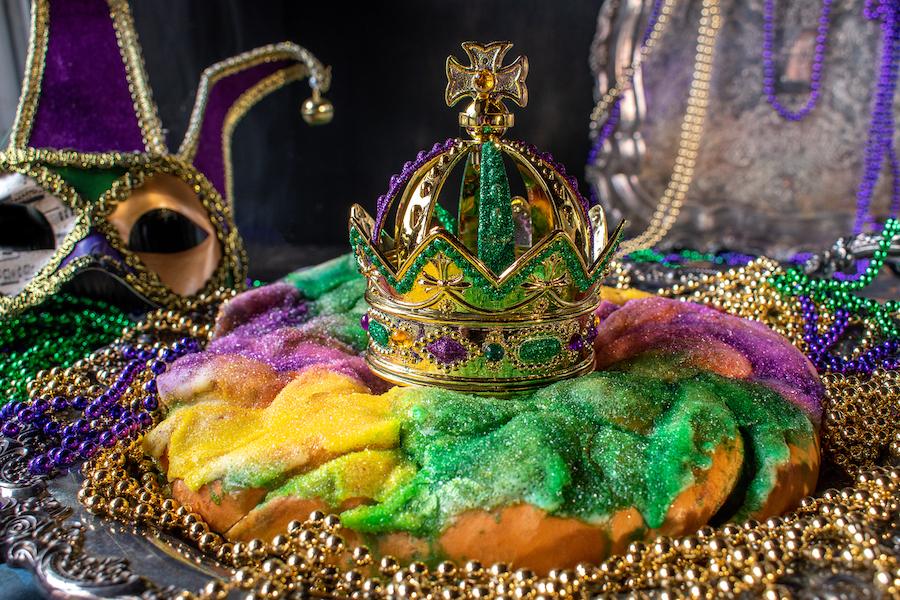 Article continues below advertisement
Chicago
Celebrate Mardi Gras in the Windy City with food, parades, and more. Several eateries and bars across the city will have themed foods. Nacional 27, for one, is kicking off the weekend with a combined Carnival and Mardi Gras celebration that includes New Orleans' own Bossa Tres band, live Samba dancers, and a DJ on Saturday night.
For the ultimate bar crawl, head over to Division Street, which will be transformed into Bourbon Street for Fat Tuesday. Bars like Bootleggers, The Original Mother's, and She-nannigans House of Beer will all feature Mardi Gras specials and the Big Shoulders Brass Band will provide street-side entertainment along with other performers.
Article continues below advertisement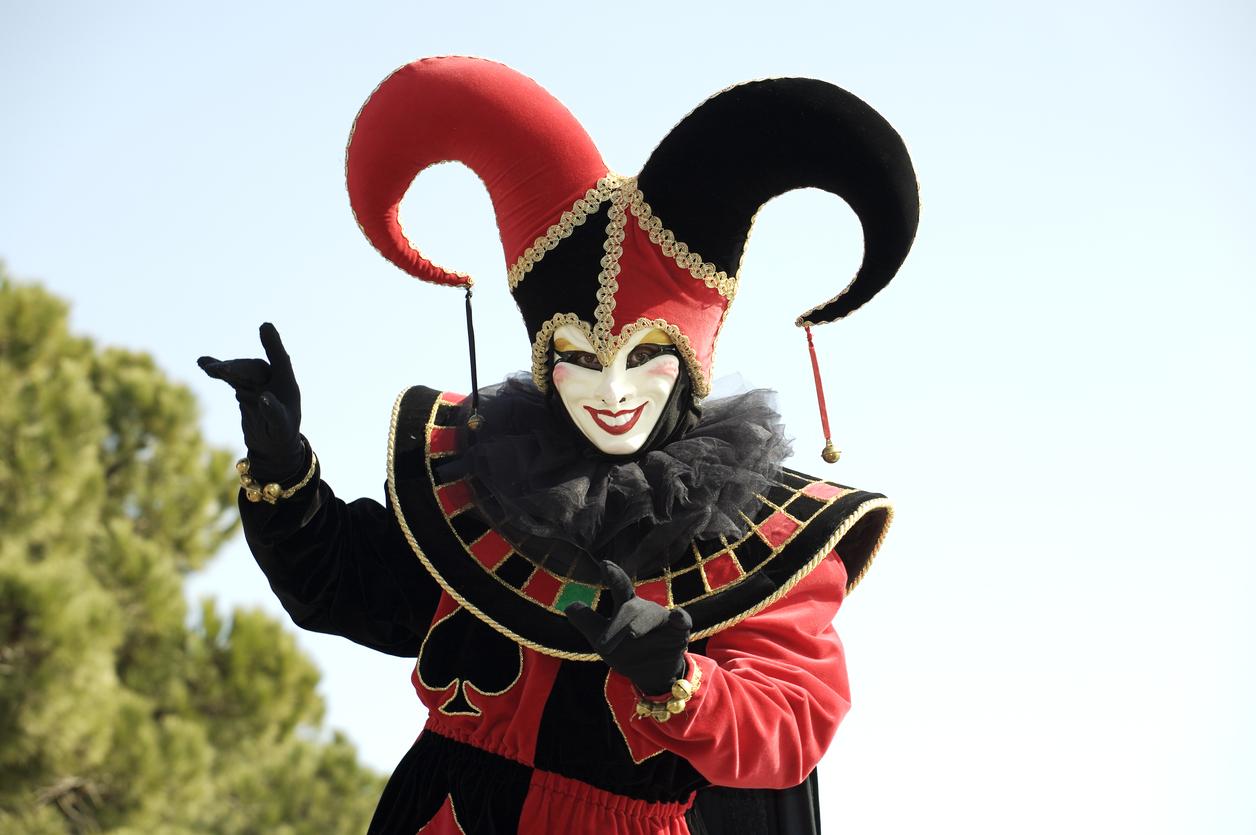 Los Angeles
Despite being on the opposite side of the country, Los Angelinos know how to celebrate Mardi Gras with festivities going on throughout the month of February.
Article continues below advertisement
Bring your kids and four-legged friends to the annual Mardi Gras celebration at the Original Farmer's Market, which starts with the Mutti Gras Pet Parade & Costume Contest at the Market Plaza. The costume contest is followed by live music on the West Patio and traditional New Orleans fare including jambalaya, blackened chicken, beignets, po'boys, and more.
If music is more your thing, head on over to the world's largest independent record store, Amoeba Music on Sunset Boulevard. The party will have a DJ and a parade complete with masks, beads, floats, and live musicians. Guests are also encouraged to bring their own brass or percussion instruments to join in on the party procession.
We hope you have a great Mardi Gras this year and that Lent isn't too harrowing. Drink responsibly and let the good times roll!