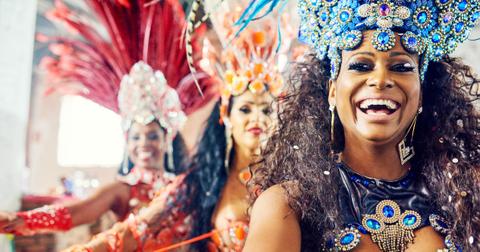 You Don't Have to Be in New Orleans to Enjoy an Unforgettable Fat Tuesday (But It Helps)
By Pippa Raga
Mardi Gras, AKA Fat Tuesday or Carnival, falls on the day before Ash Wednesday though its "season" technically began on the day of the Epiphany (or Three Kings Day), January 6. Its arrival marks the last day of indulgence before the ritual fasting of Lent.
This means insane celebrations, rich, fatty foods, and a lot of drinking, before giving up everything fun for the forty days preceding Easter. So if you want to go wild for a last hurrah before Lent, or if you just want an excuse to party hard on a Tuesday, read on for Mardi Gras parades and activities near you.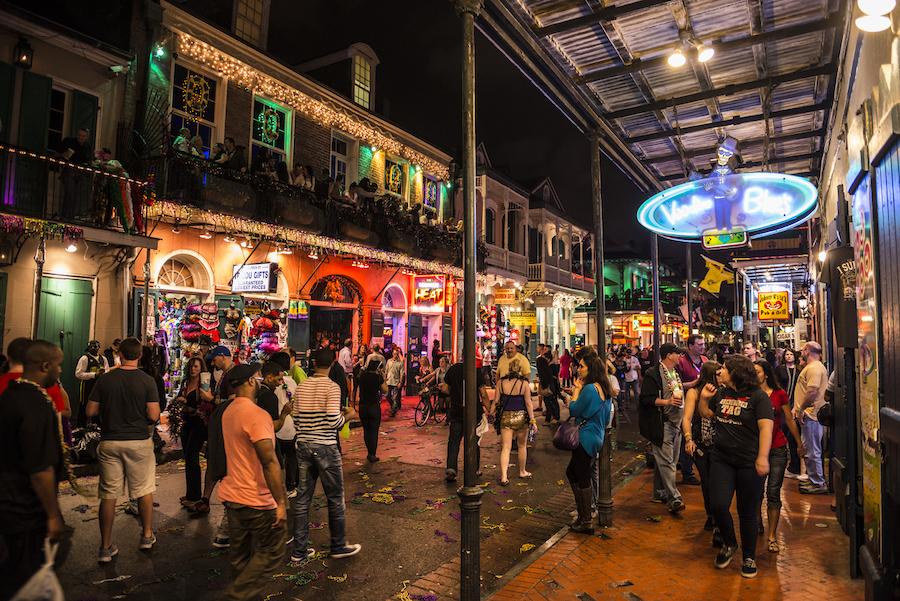 New Orleans
Mardi Gras and New Orleans go together like peanut butter and jelly or like the traditional holiday color palate of green, yellow, and purple. So of course, they have insane Mardi Gras celebrations and parades planned — which have been going strong since January 6.
On Tuesday, March 5, the parades will be going on everywhere in town. If you're in Metairie, join the people at Krewe of Argus, Krewe of Elks Jefferson or Kew of Jefferson. Most of them start in the morning. They're also happening in Uptown New Orleans (at Krewe of Zulu, Krewe of Rez, Krewe of Elks Orleans and Krewe of Crescent City) and in Covington, at the Covington Lions Club and Krewe of Convington. If you get a late start to the morning, join the folks in Lacombe or Folsom. Their parades don't start until 1:00 and 1:30, respectively.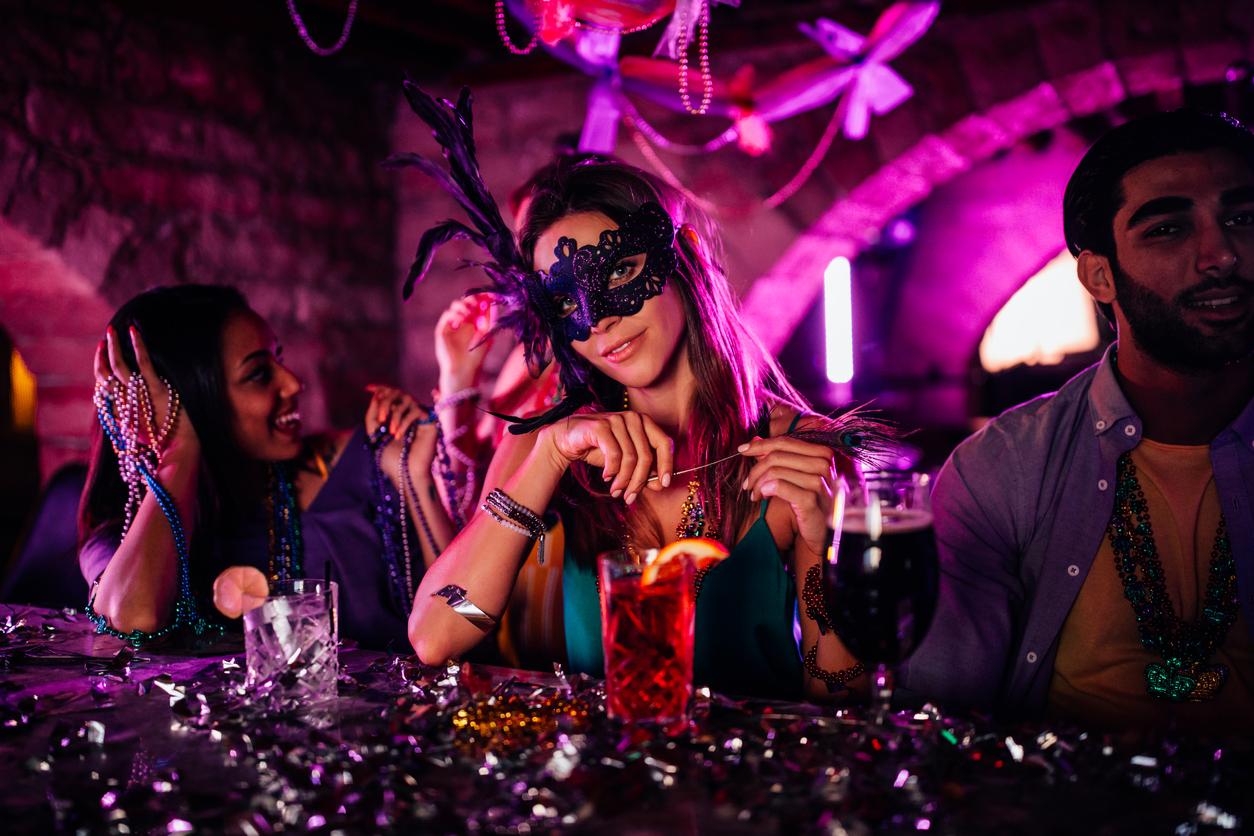 New York
Just because you're not in the Big Easy doesn't mean you have to miss out on any of the Mardi Gras fun. In fact, if you're in New York, the city is promising some pretty raucous affairs featuring jazz, king cake and dancing. The wildest party of the year might be Brass & Sass at Bushwick's House of Yes, "the only celebration in town that actually involves a parade." New Orleans-style brass band Hot Hand Band will be rocking the dance floor, and stay for the circus performances and cheap drinks. Costumes are encouraged AND it's free all night.
If you want to stay in Manhattan on Tuesday, hit up Valerie in midtown for low-key sazeracs and New Orleans-inspired eats, like shrimp po'boys and gumbo. Their five-day Mardi Gras celebration goes from March 4 to March 8, so you have some time to take it easy. Fat Tuesday will feature live band performances as well.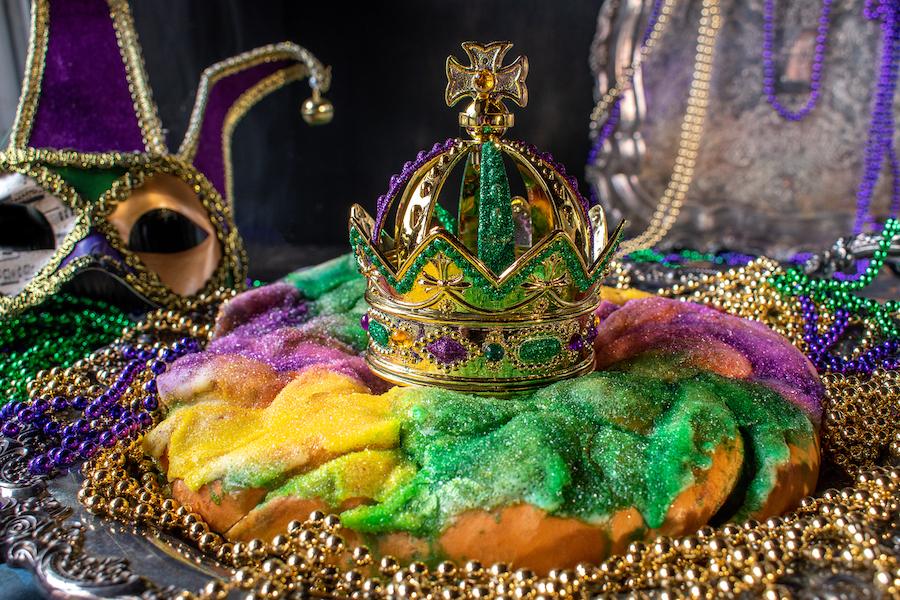 Chicago
On the Saturday before Mardi Gras, Chicago is turning Clark Street into Bourbon Street for "Chicago's largest and longest-running Mardi Gras party, celebration and bar crawl," the Chicago Mardi Gras Festival. Collect thousands of colorful beads, drink a bunch of South Comfort Hurricanes, and indulge in free food! That's right, there will be gumbo, jambalaya, cajun fries, beignets, cajun pasta, cajun wings and hush puppies available for the unbeatable price of free ninety nine. Tickets range from $8.50-$16, so if you're in Chicago, you should definitely stop in.
Speaking of food, Frontier is offering an all-you-can-eat shrimp boil to celebrate Fat Tuesday. From 6 p.m., you can nosh on endless shrimp, jambalaya, and po'boys, all while enjoying drink specials and live music! Plus, if you get there early, there's $1 oysters and half off Hurricanes. You just might have to call out of work Wednesday....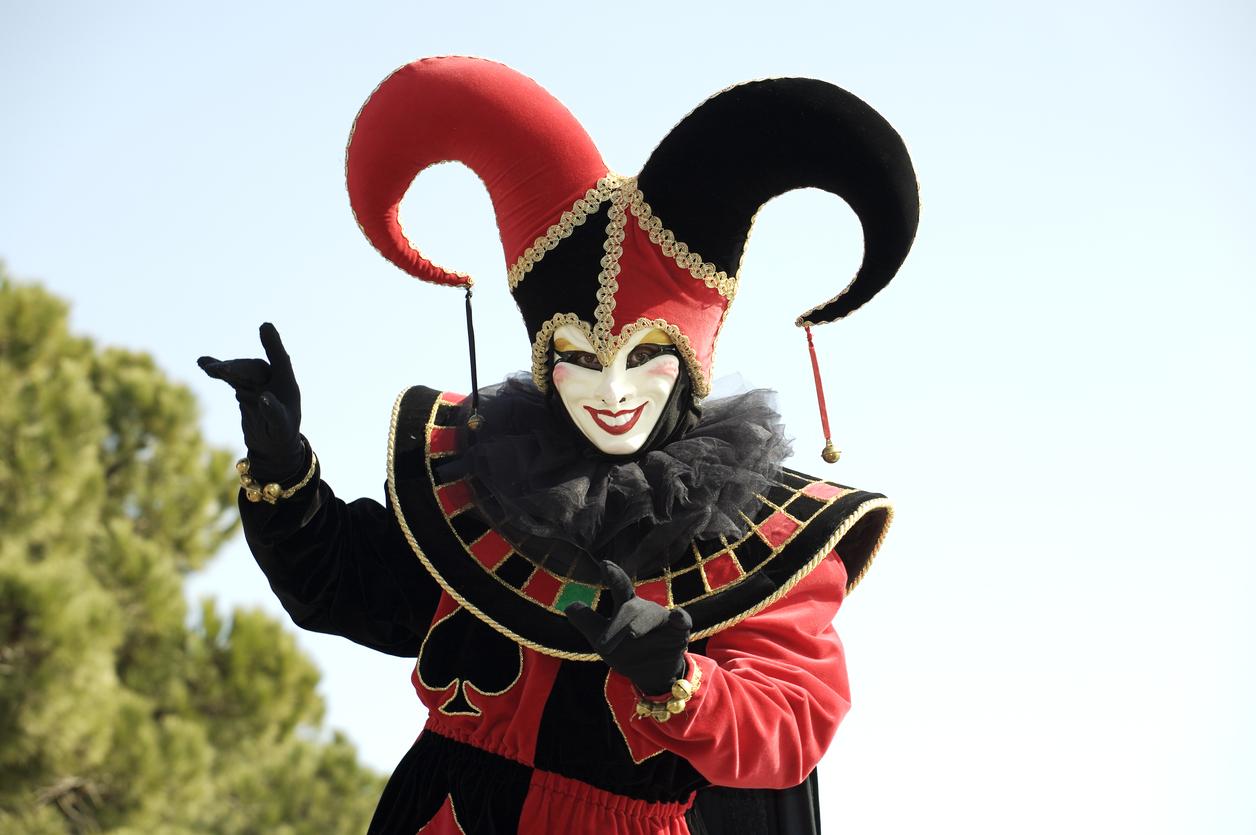 Los Angeles
LA might be miles away from New Orleans and even further away from Brazil, but if you want to get into the real spirit of Carnival, there's nothing stopping you here. Celebrate Mardi Gras the Brazilian way, with flying acrobats, samba raggae, sarchinha, pagode, and a live stream of the main celebration in Rio. All of this is going down at Le Jardin in Hollywood on Saturday, March 2.
If you're looking for a more of a family-friendly parade, LA's got you covered. The Farmer's Market Mardi Gras celebration is coming back in full force for its 30th year. There will be parade bands, bead-throwing and activities for kids, as well as a Mutti Gras pet parade on Saturday! Events take place Saturday, Sunday, and on actual Fat Tuesday. Check out the full schedule here.
We hope you have a great Mardi Gras this year and that Lent isn't too harrowing. Drink responsibly and let the good times roll!