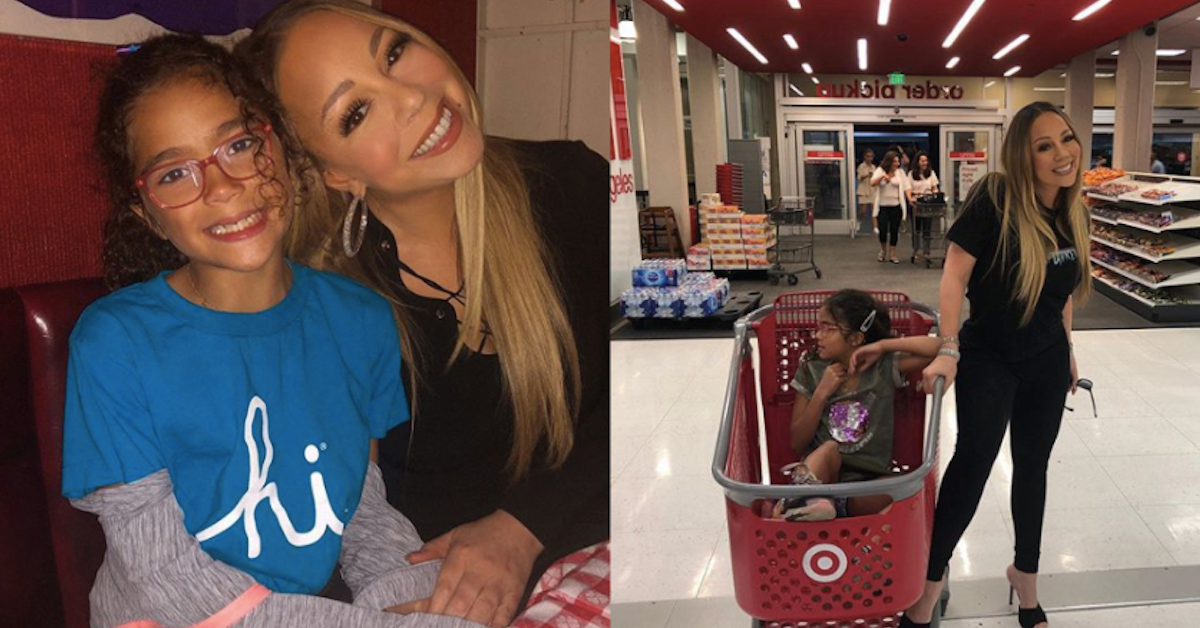 Mariah Carey Let Her Daughter Pick Anywhere in the World for a Shopping Spree. She Chose Target
Mariah Carey isn't exactly known as the most down-to-earth celebrity. And I mean that in a good way! The legendary singer and performer is miles above us all, floating above the earth at all times dressed in wild ball gowns while on a cloud of crystals and naked muscle-bound men.
Article continues below advertisement
At least that's how I always picture her. She is larger than life. Glamorous. Sparkly. Always donning designer dresses and heels. Mariah Carey lives in a different world apart from the rest of us, and she should. She deserves it. When I think about Mariah Carey's day-to-day life, I'm pretty sure it looks like this: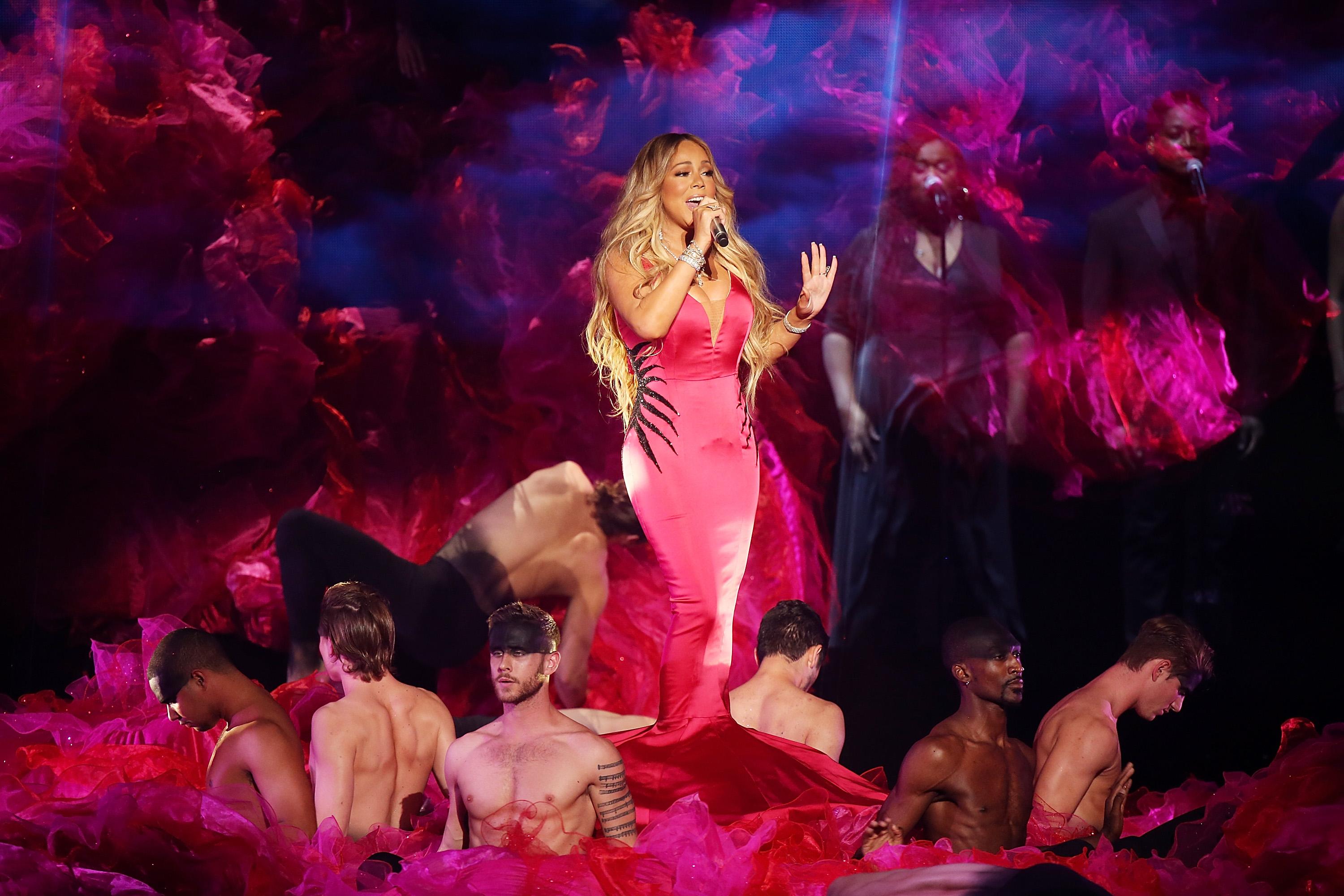 Article continues below advertisement
So when Mariah asked her daughter Monroe where she would like to go on a shopping spree (I love when moms agree to take you on shopping sprees; it's the best), she told her she could pick anywhere in the world. Mariah Carey has the means, and she wanted to take a day and spoil her daughter.
But 8-year-old Monroe seems to have simpler taste than her pop star mom, at least for now. All Monroe wanted to do was go to Target. And honestly, I don't blame her. Target is a magical place. It has everything you could ever want at prices Mariah Carey can definitely afford.
Article continues below advertisement
In an adorable Instagram post earlier this week, Mariah posted a photo of her and Monroe at the superstore, along with the caption, "Me: pick anywhere in the world you want to go for a shopping spree. My daughter:"
Article continues below advertisement
Those women in the background who are just walking in have no idea they're about to have the most exciting errand-running adventure of their lives. I mean, if you were to ask me where the last place I'd expect to see Mariah Carey is, Target is a close second to... my own apartment.
Monroe's dad and Mariah's ex Nick Cannon posted an ecstatic comment on the post: "Exactly!!! That's my daughter!!!" Andy Cohen responded that this is the "best ad for Target I've ever seen." I have to agree. Fellow belter Jennifer Hudson commented, "Oh don't tell me yall Target bandits like me and my boys !!!!!"
Article continues below advertisement
It's official: The celebs love Target. You know why? Because it's the best. Remember when someone spotted Beyoncé at a Target in Los Angeles, possibly the only person I'd expect to see there less than Mariah Carey? The celebs can't help themselves! Target has something for everybody.
Article continues below advertisement
As for Mariah's kids (Monroe and her twin brother, Moroccan), it shouldn't be such a surprise that they have such reasonable taste in stores because their parents work hard to make sure they stay grounded. In an interview with People, Mariah explains that she didn't have a lot of money growing up, and she wants to make sure her own kids know the value of a dollar.
"It's hard, but I try to keep them grounded so they don't think everything is just handed to them," she said. "Right now it's like, 'I want this,' and I'm like, 'You're asking me for something that costs $20.' I can't even imagine having, like, one dollar as a kid because we didn't have money going around. So they have to appreciate those things."
Article continues below advertisement
"They're a lot but they give me so much love in return. I wouldn't be the same person without them," Mariah told People. "I think Nick and I have done pretty well in co-parenting, staying friends with each other so that we can talk."
The kids are adorable, their choices for shopping sprees are perfect, and we love everything about this story.