Marie Kondo and Her Husband, Takumi Kawahara, Had a Meet-Cute Straight out of a Movie
Marie Kondo, the star of Netflix's 'Sparking Joy' and 'Tidying Up,' has been married to husband Takumi Kawahara since 2012. Details on their family life.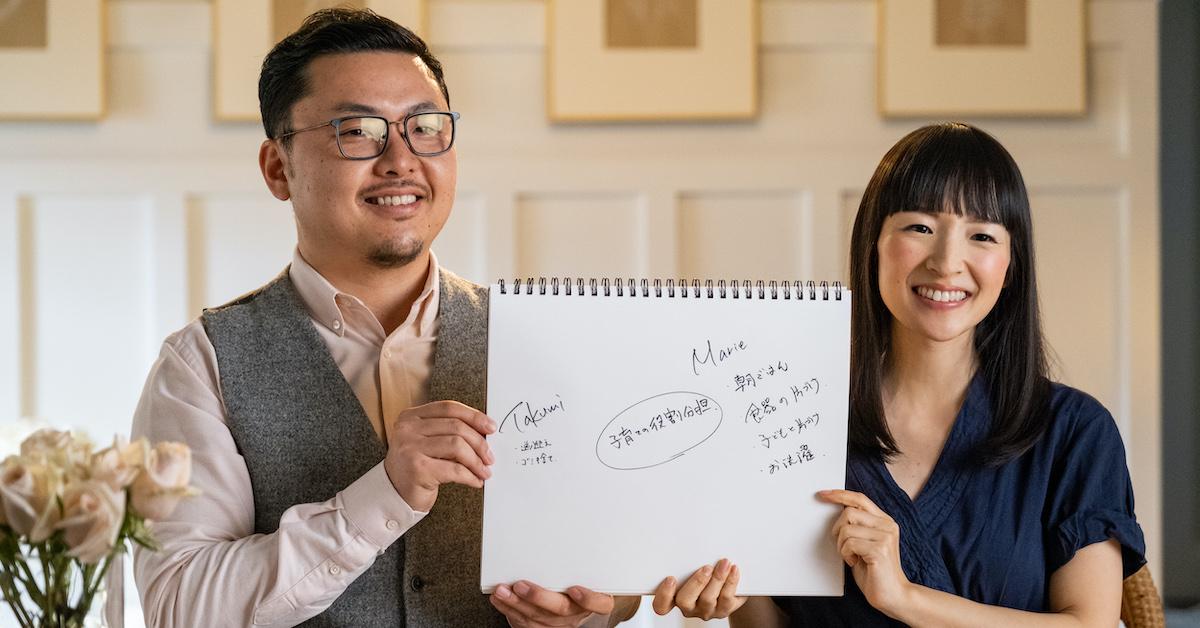 If you've ever cleaned out your closet or living space with the thought of getting rid of anything and everything that doesn't "spark joy," then you have Marie Kondo to thank. The expert organizer is behind the KonMari method, and she's the author of four best-selling books, including The Life-Changing Magic of Tidying Up: The Japanese Art of Decluttering and Organizing. She's also the host of two Netflix shows.
Her first hit for the streamer was Tidying Up with Marie Kondo, which debuted in 2019. Marie helped eight families declutter their spaces on the show.
Article continues below advertisement
Her latest hit for Netflix is Sparking Joy (which is based off the title of her second book, Spark Joy: An Illustrated Master Class on the Art of Organizing and Tidying Up), and the 36-year-old is assisting people with their spaces both inside and outside of the home.
The project may be more personal for Marie, as she filmed it when she was pregnant with her third child, and the program features her other kids and her husband, Takumi Kawahara.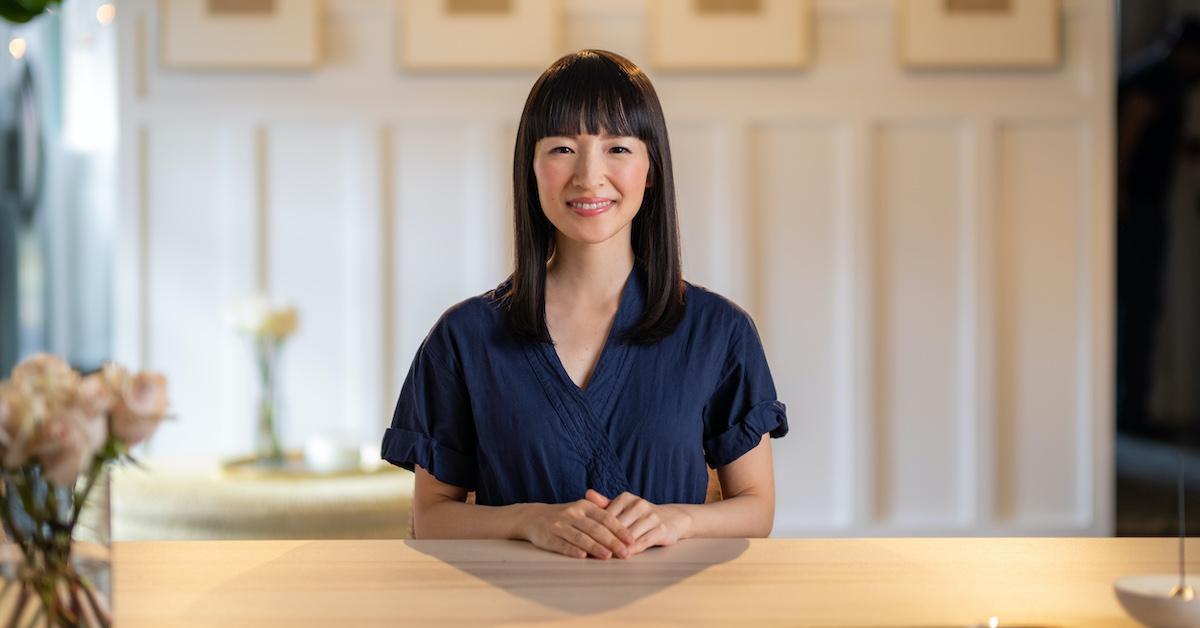 Article continues below advertisement
Marie and Takumi have been married for the better part of a decade, and they now work together as well. Keep reading to find out how the two met, and to learn more about their family.
Who is Marie Kondo's husband, Takumi Kawahara?
The author and TV host has been first met Takumi Kawahara when the two were both 21 years old. Marie saw her future husband outside of a speaking event in Tokyo, and she noticed that he was wearing a badge that said "Dream" on it. She passed him her business card as she was waiting for an elevator.
Their friendship turned romantic several years later, and the couple wed in 2012. Takumi previously worked in Osaka in marketing and sales support, and the married pair later lived in Tokyo for quite some time.
Article continues below advertisement
Following the success of her first book, The Life-Changing Magic of Tidying Up, and as Marie's organizing empire began to take off, the pair decided to move from Japan to San Francisco, Calif.
Takumi also began to work with his wife as her manager. He later became the CEO of KonMari Media, LLC.
In addition to working together professionally, Marie and Takumi are also the parents of three young children.
Article continues below advertisement
Marie Kondo and Takumi Kawahara share three kids together.
Though kids may be messy additions to an otherwise-tidied up space, Takumi and Marie's three children still manage to spark joy. The duo are the parents of two daughters, Satsuki and Miko, and a son (whose name has not been publicly shared).
Before her son was born, Marie acknowledged that it was difficult for her to always maintain an orderly and neat household with young children.
Article continues below advertisement
"When I first became a mother, I felt frustrated when I couldn't tidy my home exactly the way I wanted," she wrote on her website. "Then, after having my second child, I didn't even have the energy to consider some of my former practices around the house! Motherhood taught me to be more forgiving of myself. The joy that comes from parenting exceeds any satisfaction that could have come from a perfectly neat home."
Whether you need motivation to clean up your living or working space, or you simply want unwind by watching relaxing content, Sparking Joy and Tidying Up with Marie Kondo are both available to stream on Netflix now.